"1619 Project" author and New York Times reporter Nikole Hannah-Jones wrote a Twitter thread attacking the media's framing of Jordan Neely's death, claiming that he was killed because his behavior was "distasteful."
Neely reportedly suffered a mental episode on a New York City subway on Monday, displaying erratic behavior, acting aggressively and threatening the safety of passengers on the train. A 24-year-old Marine veteran, who is currently unidentified, put Neely in a chokehold to subdue him while two other passengers tried to restrain him. After the Marine veteran allegedly held on for 15 minutes, Neely died on the train.
Video footage of the event quickly went viral with several Democratic lawmakers suggesting that Neely's death was "murder," although the Marine veteran was released shortly after being taken into custody. There have also been multiple violent protests as investigations into the event continue.
NYC HOMELESS MAN VIOLENTLY PUMMELS FEMALE STRAPHANGER IN GRAPHIC CAUGHT ON VIDEO ATTACK AT QUEENS SUBWAY STOP
Though Hannah-Jones did not refer to Neely's death as a "murder," she insisted that Neely died because he was poor, Black and homeless and behaving in a way that the Marine veteran, whom she labeled a "vigilante," "found distasteful."
"It's clear how much we revile poor people, particularly poor Black people, that so many are framing this as a story about homelessness and not a vigilante killing someone whose behavior he found distasteful. In other words: Strangling is a rational response to homelessness," Hannah-Jones tweeted.
She also attacked some media for framing the story as one about the issue of homelessness rather than as a man strangling another man "because he didn't like how he was behaving."
"I've watched several news stories now that are covering this as a story bringing attention to the plight of homelessness, as if this is not about a man strangling another to death because he didn't like how he was behaving. Homelessness is a problem, but it didn't cause this," Hannah-Jones tweeted.
She added, "If Jordan Neely were not homeless, mentally ill and Black, and another passenger had strangled him to death on the train, the coverage would look very different. We are failing here."
NYC HOMELESS MAN ARRESTED FOR MURDER OF SUBWAY SLASHING VICTIM KILLED WHILE COMMUTING HOME
While referencing Ralph Yarl being shot for "knocking on the wrong door," she claimed some think it's okay to kill people simply for their mentally illness and behavior towards others.
"It's fascinating how many of the same people who spent the last few weeks bemoaning a society where people get killed for knocking on the wrong door and other mundane acts find it somewhat acceptable to die for being mentally ill and yelling at people," she concluded.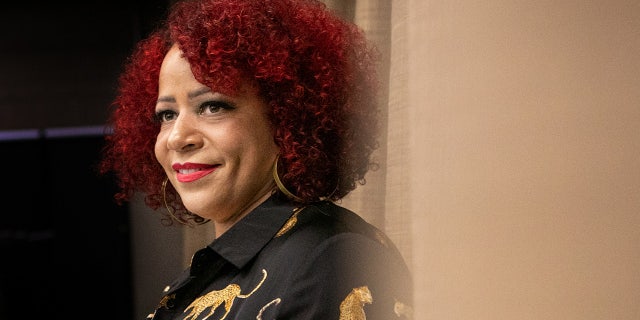 JORDAN NEELY DEATH: NYC MAYOR CALLS OUT AOC FOR 'IRRESPONSIBLE' MURDER CLAIM
When criticized for having a "disingenuous" take by another Twitter user, Hannah-Jones doubled down, insisting that "harassing people" is not worthy of "homicide."
"This framing is disingenuous to malicious unless you believe being poor is the same as mental illness. It isn't that he was poor or black, but that he was man who should have been in a psychiatric institution. Instead he assaulted and harassed many until it cost him his life," the Twitter user wrote.
"One, I said the framing of the story is about homelessness, which it has been. And, the fact that you think harassing people is deserving of homicide says all we need to know," she replied.
NEW YORK HOMELESS MEN ATTACKED RESIDENTS, INCLUDING A BABY AND AN ELDERLY WOMAN, THROUGHOUT 2022
In an earlier tweet, Hannah-Jones also lamented the focus on "the criminal record of Black victims" in the media.
"The thing where the media reports the criminal record of Black victims is continued mark on our profession," she tweeted.
Police say Neely had a long criminal record, including convictions for assault, disorderly conduct and fare beating, as well as an outstanding warrant for allegedly assaulting a 67-year-old woman, according to the New York Post.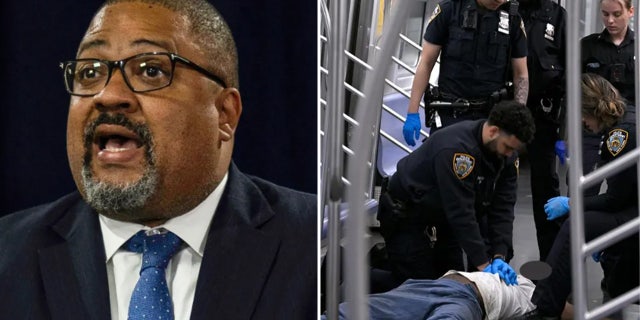 CLICK HERE TO GET THE FOX NEWS APP
Though some New York Democrats have attacked the death as a "lynching," New York City Mayor Eric Adams' initial statement declined to comment on the matter as it was being investigated.
"Any loss of life is tragic," Adams said. "There's a lot we don't know about what happened here, so I'm going to refrain from commenting further."