The full indictment against former President Donald Trump was unveiled Tuesday in a Manhattan courtroom, the first act in his ongoing legal peril and a watershed moment for the nation.
In typical fashion, a seething Trump appeared before supporters after his arraignment to decry the charges as a witch hunt, declaring he did nothing wrong. Despite his ire, he is now the first American president to be criminally charged and could face trial in the midst of his 2024 campaign for the presidency.
Here's what you should know about the charges:
Trump was indicted on 34 charges and prosecutors laid out a pattern of buying damaging stories.
The 34 charges relate to the way the payments to Daniels, made by Trump's fixer Michael Cohen, were recorded. Prosecutors have charged Trump with falsifying business records in an attempt to cover up a criminal act, saying they were legal expenses when Cohen hadn't actually done any legal work for him in the time period.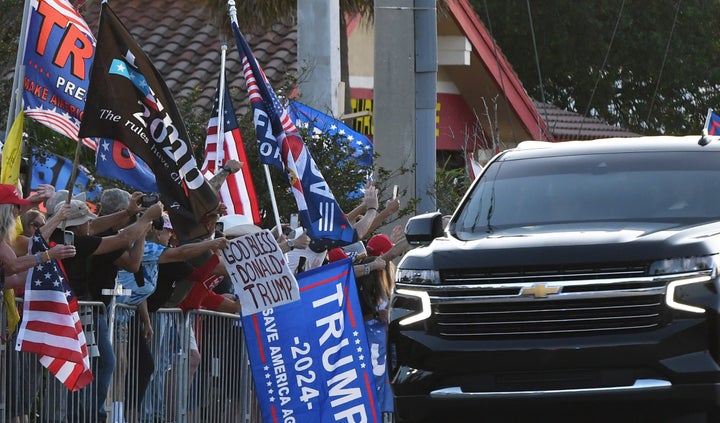 The district attorney's office also filed a statement of facts that referenced a pattern of Trump buying damaging stories in an attempt to stop their publication. Those included a $30,000 payment to a former Trump Tower door attendant who claimed Trump fathered a child out of wedlock, and a $150,000 payment the National Enquirer made to Karen McDougal, a Playboy playmate who said she had an affair with him.
Trump has pleaded not guilty. If convicted, each charge can carry a maximum sentence of four years, although a judge could sentence the former president to probation instead.
The charges were elevated to felonies.
Falsifying business records is typically a misdemeanor offense in New York, but prosecutors convinced the grand jury Trump's behavior was based on an "intent to defraud" to then commit or conceal a secondary crime, which bumped the charges up to a Class E felony.
Paying hush money generally isn't a crime, but falsifying records is. Bragg laid out potential avenues prosecutors will go down during a trial, including arguing Trump aimed to violate state and federal election laws and deceive tax authorities. The approach is novel and it may be difficult for Bragg to win a conviction.
Trump was warned against inciting violence.
Acting New York Supreme Court Justice Juan Merchan explicitly warned Trump against using his social media accounts to inflame his supporters. The justice said he was worried Trump would "incite violence or civil unrest" and specifically told him to avoid any language that could "jeopardize the rule of law."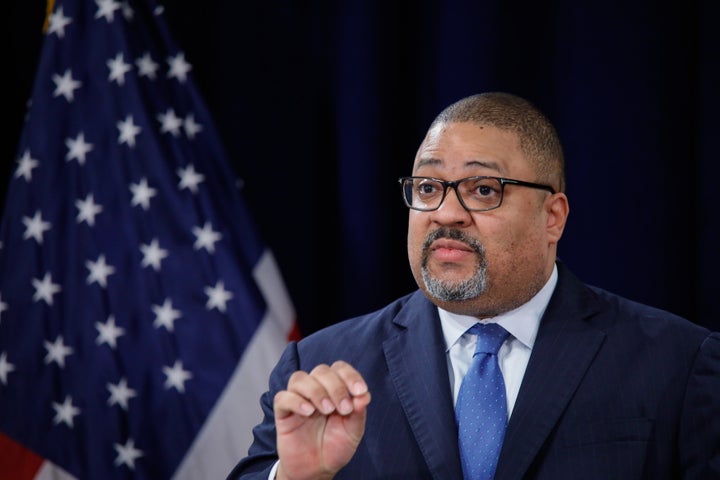 Those concerns were prescient. Hours later, Trump railed against Manhattan District Attorney Alvin Bragg during a speech at Mar-a-Lago Tuesday night, saying he was a "criminal" out to "get him." He also called Merchan a "Trump-hating judge with a Trump-hating wife."
Trump immediately held a rally to rail against the charges.
"God bless you all. I never thought anything like this could happen in America," he said, adding that he had only sought "to defend our nation from those who seek to destroy it."
He went on to attack Bragg, New York Attorney General Letitia James and special counsel Jack Smith, who is leading the U.S. attorney general's investigation into classified documents Trump kept after leaving the White House.
"Our country is going to hell," he said.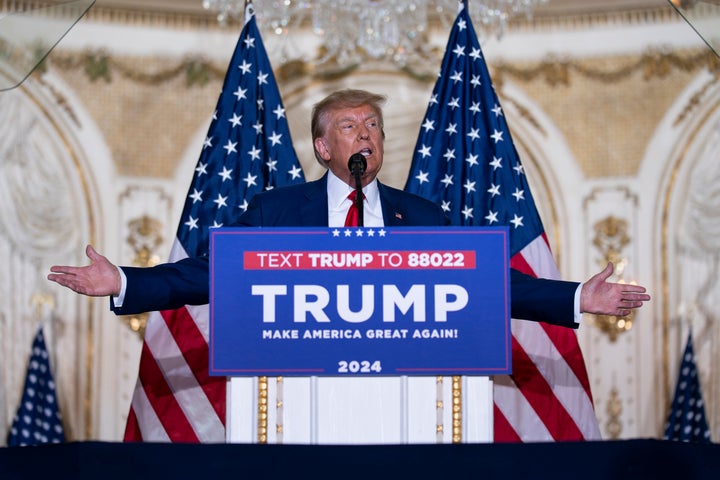 Trump is angry, but he still faces investigations on multiple fronts.
Trump was fiery during his speech in Florida on Tuesday night, leaning on a litany of old campaign fodder and attacking the investigations into his behavior as witch hunts orchestrated by Democratic operatives.
But the ongoing probes present very real threats to the former president. Prosecutors are still investigating his effort to overturn the 2020 election results in Georgia as well as the trove of classified documents found at his Mar-a-Lago resort months after he left the White House.
Any trial in Manhattan is likely months away, although prosecutors have asked for an expedited schedule.