The judge in Alex Murdaugh's double murder trial said he empathized with the convicted killer whom he sentenced to two terms of life in prison, according to a new report.
"I felt sorry for him," South Carolina Circuit Judge Clifton Newman told the "Today" show in an interview that aired Wednesday. "I felt that he was just in a position where he could not, where if there's a hole that he could go into, he would dive in that hole and keep going to the lowest depths."
It took a Colleton County jury just three hours to convict Murdaugh, 55, on all counts for fatally shooting his wife, Maggie Murdaugh, and their son, Paul Murdaugh, on June 7, 2021.
Newman presided over the six-week trial and told the disgraced patriarch at his March 3 sentencing that his son and wife would haunt him for the rest of his life.
JUDGE IN ALEX MURDAUGH TRIAL BREAKS SILENCE FOR FIRST TIME SINCE SENTENCING
The judge, who plans to retire in the fall, echoed that sentiment in his latest interview.
"I cannot imagine him having a peaceful night, knowing what he did," he told "Today," sitting alongside one of his daughters, who is also a judge. "I'm sure if he had an opportunity to do it over again, he'd never do it."
ALEX MURDAUGH CLAIMS HE LIED ABOUT DOGS CAUSING HOUSEKEEPER GLORIA SATTERFIELD'S FATAL TRIP AND FALL
Hundreds of journalists and tourists descended on the small town of Walterboro for the legal spectacle, and Netflix dropped a docuseries on the sordid Murdaugh dynasty in the middle of the trial.
Newman said he wasn't surprised by the fanfare that accompanied the case or at least shouldn't have been.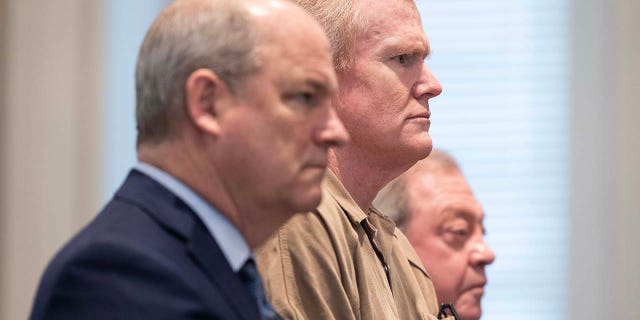 "You know, high-profile lawyer. Death of a wife, death of a child. Accusations of stealing millions of dollars from clients. Allegations of a lawyer hooked on drugs," Newman said. "It had all the ingredients for something of major public interest."
Murdaugh was a prominent personal injury lawyer and part-time prosecutor before he was disbarred for financial crimes and later charged for the heinous slaying of his wife and son.
ALEX MURDAUGH: TIMELINE OF ONCE-POWERFUL SOUTH CAROLINA LAWYER'S SPECTACULAR DOWNFALL
Three generations of the Murdaugh family served as the top prosecutor overseeing five counties in South Carolina's Lowcountry for 87 years, wielding immense power and influence. The dynasty's reign came to an end with Murdaugh's cataclysmic downfall.
In a poignant moment at Murdaugh's sentencing, Newman gave the convicted killer a chance to confess.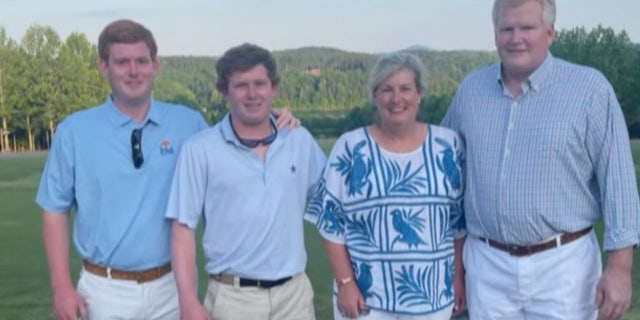 "I wanted to give him an opportunity to say something," Newman said.
But Murdaugh, who is appealing the verdict, remained defiant to the end.
ALEX MURDAUGH TESTIFIES HE IS NOT A 'FAMILY ANNIHILATOR' AT HIS DOUBLE-MURDER TRIAL
"I respect this court, but I'm innocent," he told the judge, wearing shackles and a tan jumpsuit. "I would never under any circumstances hurt my wife, Maggie, and I would never under any circumstances hurt my son, Paul."
Newman offered a thoughtful response.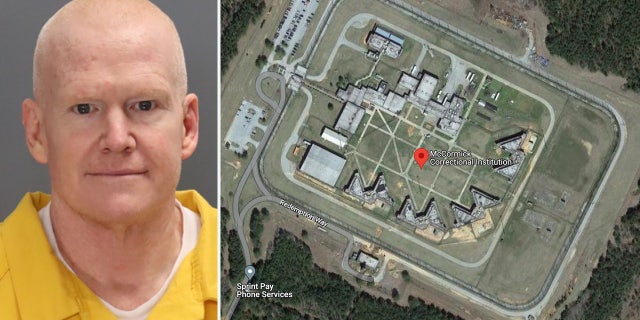 "It might not have been you," he said in court. "It might have been the monster you've become when you take 15, 20, 30, 40, 50, 60 opioid pills. Maybe you become another person."
Murdaugh's legal entanglements are far from over. He faces more than 100 counts of financial crimes stemming from the theft of millions of dollars from his clients and former law firm.
He's also set to be deposed in a wrongful death lawsuit tied to the 2019 boat crash that killed 19-year-old Mallory Beach.
CLICK HERE TO GET THE FOX NEWS APP
Paul Murdaugh was behind the wheel of his father's boat when he drunkenly crashed into a bridge in Beaufort, throwing Beach into the frigid water and injuring the other passengers.