WARNING: GRAPHIC
A South Carolina grand jury in 2022 indicted disgraced South Carolina lawyer Alex Murdaugh on double murder and weapon possession charges in connection with the 2021 murders of his wife, Maggie, and son, Paul.
Murdaugh is expected to take the witness stand in his own trial for the second time Friday after a strong display of emotion during cross-examination on Thursday.
The legal scion pleaded guilty in 2022 to all four counts filed against him, including:
Murder
The Colleton County grand jury indicted Murdaugh on two counts of murder on July 14, 2022 — just over a year after the former attorney allegedly shot his wife and son to death on their hunting property in Islandton, South Carolina, called Moselle.
ALEX MURDAUGH: TIMELINE OF ONCE-POWERFUL SOUTH CAROLINA LAWYER'S SPECTACULAR DOWNFALL
The indictment alleges that on June 7, 2021, Murdaugh "did fatally shoot" Paul "with a shotgun." The document also alleges that on the same day, Murdaugh "did fatally shoot" Maggie "with a rifle."
ALEX MURDAUGH TRIAL JUDGE RULES JURY CAN HEAR EVIDENCE OF MURDAUGH'S ALLEGED FINANCIAL CRIMES
Prosecutors say the former South Carolina lawyer shot Paul twice — once in the chest and once in the head, splattering brain matter and blood near Paul's body at the crime scene.
Investigators found Paul's brain by his feet. Most of his skull was missing, and only his face remained intact, previous witnesses testified.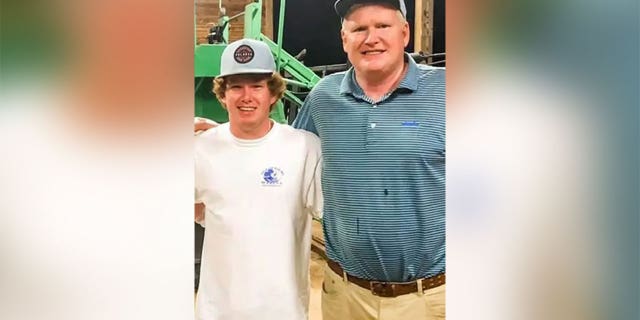 Murdaugh then allegedly shot Maggie five times, including in the back of her head, about 30 yards from her son at the family's dog kennels on the hunting property.
Possession of a weapon during a violent crime
Murdaugh was also indicted on two counts of possession of a weapon during a violent crime.
MAGGIE MURDAUGH'S SISTER RECOUNTS ALEX MURDAUGH'S 'STRANGE' COMMENT AFTER MURDERS IN TEARFUL TESTIMONY
The indictment alleges that Alex "did possess a shotgun" and "did possess a firearm" when Maggie and Paul were murdered.
Alex maintains that he was napping at the time of his wife and son's murders around 8:50 p.m. that evening. He says he then drove to check in on his mother, who has Alzheimer's, at her home before returning to Moselle around 10 p.m., which is when he discovered his wife and son's bodies lying on the ground near the family's dog kennels.
ALEX MURDAUGH'S SON, PAUL, CONFRONTED HIM ABOUT 'BAGS OF PILLS' BEFORE DOUBLE SLAYING
On the witness stand Thursday, Alex frequently broke down crying while describing the scene of his wife and son's murders.
"It was so bad," he said. "I could see [Paul's] brain laying on the sidewalk."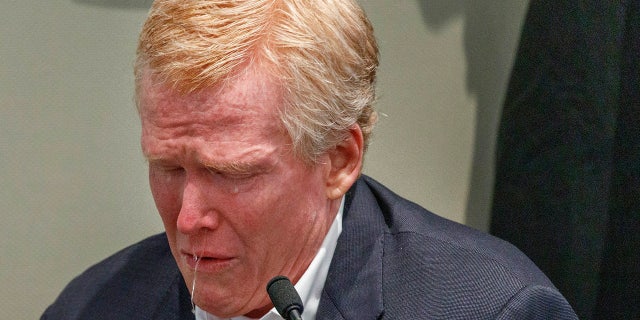 Alex is also facing 99 counts of financial crimes stemming from 19 separate indictments.
CLICK HERE TO GET THE FOX NEWS APP
Prosecutors say Alex shot his wife and son in a scheme to distract from his alleged financial crimes totaling an estimated $9 million. He is accused of embezzling funds from clients at his family's personal injury law firm founded in 1910 by Randolph Murdaugh to pay off personal debts.
Embezzlement allegations against Alex began mounting in the spring and summer of 2021.
Fox News' Rebecca Rosenberg contributed to this report.