This is a developing story. Please check back for updates.
WALTERBORO, S.C. – Alex Murdaugh's defense lawyer Jim Griffin told jurors Thursday in summations that investigators "failed miserably" in their probe and accused them of "fabricating evidence" against the defendant.
"We believe SLED [South Carolina Law Enforcement Division] failed miserably investigating this case and had they done a competent job, Alex would have been excluded from that circle a year ago, two years ago," he said.
Griffin argued that SLED immediately zeroed in on Murdaugh, 54, without considering other suspects.
He then walked jurors through each misstep in the investigation.
ALEX MURDAUGH: TIMELINE OF ONCE-POWERFUL SOUTH CAROLINA LAWYER'S SPECTACULAR DOWNFALL
Murdaugh is accused of gunning down his 22-year-old son, Paul, and his wife Maggie, 52, near the dog kennels on the family's hunting estate known as Moselle on June 7, 2021.
Investigation failures and alleged fabrications
Maggie had strands of hair in her hand that were never tested, footwear impressions at the crime scene weren't preserved and DNA samples were never taken from the victims' clothes, Griffin said.
ALEX MURDAUGH TESTIFIES HE IS NOT A 'FAMILY ANNIHILATOR' AT HIS DOUBLE-MURDER TRIAL
As the investigation progressed, "they began fabricating evidence" against Murdaugh, Griffin said,
A report from a state blood-spatter expert, which was never introduced at trial, concluded that there was high velocity blood spatter on Murdaugh's T-shirt.
This would mean that Murdaugh was standing feet from Paul when he allegedly shot him.
But it was later revealed that the shirt tested negative for blood. After the defense challenged the blood spatter expert's report in pretrial motions, prosecutors did a 180, arguing at trial that Murdaugh's white T-shirt appeared freshly laundered.
"They went from Mr. Bloody shirt leading up to this trial to Mr. Clean during this trial," Griffin quipped.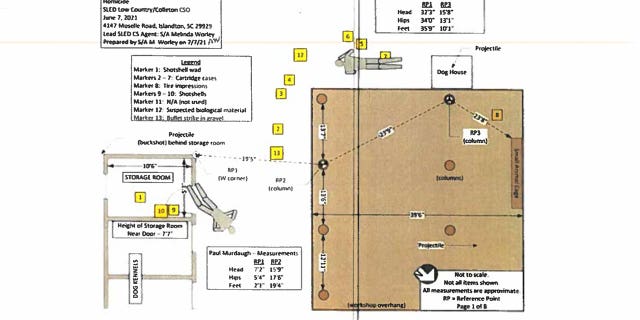 The blue raincoat coated in gun shot residue recovered from the home of Murdaugh's mother months after the killings was never tied to the defendant – but agents told the grand jury it was his, Griffin said.
He also challenged the state's theory that Paul and Maggie died at 8:49 p.m. because that's when their phones locked for the last time.
State's motive is weak
The attorney, who was a former federal prosecutor, ridiculed the state's suggestion of motive: that Murdaugh committed the heinous crime to prevent his financial malfeasance from coming to light.
"He puts himself in the middle of a murder investigation, he puts himself in the middle of a media firestorm? That's their motive?" asked Griffin incredulously.
Besides, the attorney said, Murdaugh didn't need the diversion when his father was gravely ill and died three days after the murders.
Griffin played the damning dog kennel video that places Murdaugh at the crime scene with the victim within minutes of the murders shredding Murdaugh's original claim that he was at the main residence napping.
In the clip, Murdaugh can be heard chatting convivially with Maggie about their dog Bubba catching a chicken in his mouth.
It's inconceivable that moments later Murdaugh would fatally shoot his beloved wife and son, Griffin argued.
Griffin conceded, as Murdaugh did on the stand, that his client lied repeatedly about being at the kennels that night.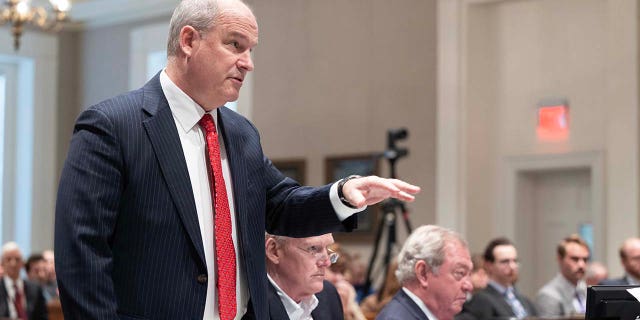 "He lied, because that's what addicts do," Griffin said. "Addicts lie. He lied because he had a closet full of skeletons. He didn't want any more scrutiny on him."
Defense suggests Paul may have gotten himself killed
Griffin argued for the first time that, perhaps, Paul's own actions led to his demise.
"Let me add another scenario that's equally plausible," he said. "What if Paul, the detective, learned, learned the source of drugs that were being sold to his dad?"
Griffin speculated that Paul could have confronted the dealer and threatened to turn him in if he didn't stop selling pills to his father.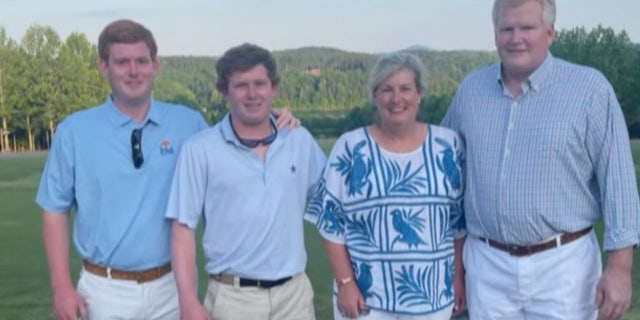 "What if the source is a member of a dangerous drug gang?" asked Griffin, eliciting an objection that was sustained.
Paul, who was known as the little detective in his family, had confronted his dad about a stash of pills in his computer bag about a month before the murders.
Griffin chokes up in final plea to jurors
Griffin argued that the state's case is built on theories and speculation and that is not evidence beyond a reasonable doubt.
"Two words that justice demands in this case, and those words are not guilty," said Griffin, as his voice cracked with emotion.
"On behalf of Alex, on behalf of Buster, on behalf of Maggie and on behalf of my friend, Paul, I respectfully request that you do not compound a family tragedy with another. Thank you."
Juror booted off case
The Walterboro, South Carolina, trial has now stretched into its sixth week with more than 70 witnesses taking the stand, including Murdaugh.
A female juror was kicked off the panel Thursday after the court learned that she had conversations with at least three people about the case and had shared her opinion of the evidence that had been presented in violation of the judge's explicit instructions.
In a rare moment of levity in the trial, the dismissed juror requested a dozen eggs, her purse, and a bottle of water that had been left in the jury room.
"We've got a lot of interesting things but now a dozen eggs," the judge said with a smile, eliciting laughter from the courtroom.
Prosecutors portray Murdaugh as a cunning conman
Lead prosecutor Creighton Waters delivered a marathon three-hour closing argument Wednesday casting the defendant as a master manipulator who killed his wife and son to stave off a devastating financial reckoning.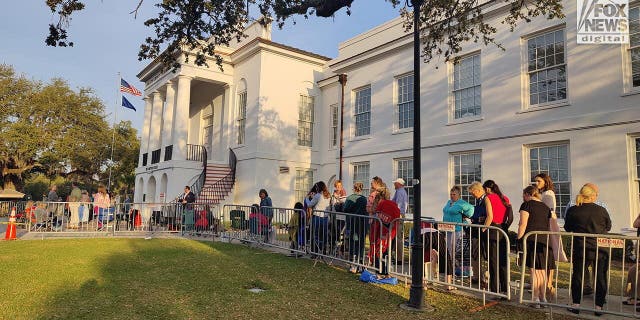 Murdaugh is charged with stealing nearly $9 million from clients and his former firm, and admitted to the bulk of the thefts when he testified.
Waters told jurors that Murdaugh was a cunning conman who tried to deceive them when he took the stand last week.
"This is a man who made his trade on lying. He lied about the most important facts in the case and effortlessly and easily pivoted to a new lie when confronted by something he wasn't prepared for," said Waters of Murdaugh's testimony.
CLICK HERE TO GET THE FOX NEWS APP
Murdaugh, he added, deceived the people who thought they were closest to him.
"He fooled Maggie and Paul, too, and they paid for it with their lives," Waters told the jury. "Don't let him fool you too."