Washington is a hall of mirrors, these days.
What Republicans see as accountability in government is viewed by Democrats as harassing federal officials for doing their job.
What Republicans see as protecting the little guy from wild-eyed tax auditors is seen by Democrats as allowing fat cats to get away with tax fraud.
While many Republicans want newly elected serial fabricator George Santos to resign, he said yesterday he is not and the House leadership is not pressing the issue.
WILL BLOWING OFF THE MEDIA BE THE NEXT BIG THING FOR 2024 REPUBLICANS?
And what Republicans view as hypocritical misconduct by Joe Biden on classified documents, Democrats see as model behavior that contrasts with blatant lawbreaking by Donald Trump.
No wonder nobody knows which way is up. In Kevin McCarthy's Washington, each side is staring at a polar-opposite reality.
And the media long ago lost their ability to play the role of honest referee.
In each instance, this is not the usual partisan wrangling to gain the upper hand. These are deep-seated beliefs about the essence of what government should do or refrain from doing.
As part of the negotiations that made him speaker, McCarthy agreed to create a Judiciary subcommittee on the weaponization of the federal government. Democrats dismiss this as investigating the investigators – going back over legitimate probes to discredit the job done by the FBI and other law-enforcement agencies.
Jim Jordan, who will run Judiciary, said he was not trying to undermine past Trump investigations but to protect the First Amendment and keep conservatives from being unfairly targeted. "We don't want to go after anyone. We just want it to stop," he said.
But the subcommittee, denounced by Democrats, could become the main vehicle for investigations of the Biden administration. And its insistence on having access to classified information, even involving ongoing Justice Department probes, is likely to create a showdown over how far such a panel can go without jeopardizing legitimate investigations.
WHY MARJORIE TAYLOR GREENE, WHO HELPED MCCARTHY BECOME SPEAKER, TRIED INSIDE GAME
The IRS is another battleground where no one can agree on the terms of engagement. A series of fact-checkers, including in the Washington Post, say it's bogus for Republicans to say they're going to get rid of 87,000 IRS agents who will make life miserable for working families and small businesses.
Most of those hired under past Biden legislation will not be agents, the overall size of the agency will continue to shrink and no one earning less than $400,000 a year will be audited, the truth-squadders say. In fact, the nonpartisan Congressional Budget Office says if the GOP has its way, the budget deficit will rise by $115 billion because the wealthy will get away with tax chicanery.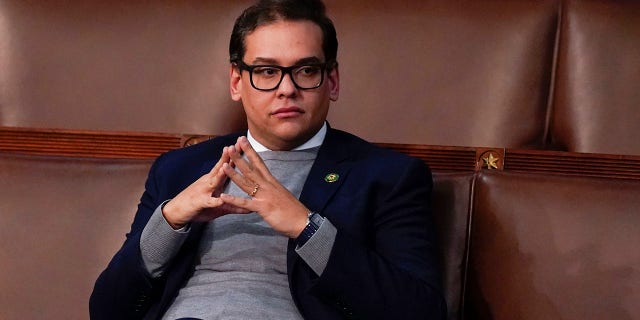 Nonsense, say the Republicans, who are trading on the agency's unpopularity – who wants to be audited? – by insisting they will protect hard-working wage slaves from overzealous auditors. (Reality check: This is all Kabuki theater, because whatever bills the House passes, they will be blocked by the Democratic Senate or by President Biden's veto.)
George Santos, who has fictionalized everything from his college (he never attended) and Wall Street background (non-existent) to his religion (which isn't Jewish), told a scrum of reporters yesterday he will not quit. "I was elected to serve the people of #NY03 not the party & politicians," Santos tweeted.
The Republican Party of Long Island's Nassau County is demanding his resignation, and Santos faces multiple investigations, but at the moment no one can force him out. Several Democrats told McCarthy in a letter that Santos poses a "direct threat to national security," but the speaker told reporters that the voters made the decision to elect him and as of now he would give him committee assignments.
PRESIDENT BIDEN HAS BEEN 'IGNORING' THE BORDER CRISIS EVEN AS IT WORSENS
Does McCarthy trust Santos?
"He's going to have to build the trust here," the speaker said.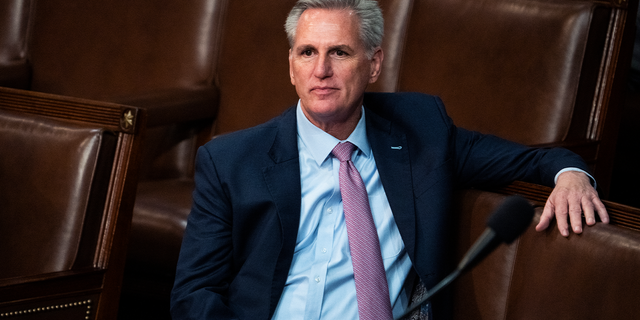 But no spin cycle is more dizzying than the one involving classified documents.
The media have rushed to point out that what Joe Biden did is exactly what Trump should have done. Once Biden's people discovered that 10 classified documents had made their way to the University of Pennsylvania's Biden center, they notified the National Archives, voluntarily turned over the stuff and are cooperating.
And what a contrast, say Biden's liberal allies, with a former president whose far greater number of classified papers had to be subpoenaed, and even after the Trump team said he'd returned everything, that FBI raid found another 100 classified documents at Mar-a-Lago.
Well, fine. But what Biden did totally muddies the waters. And after listening to endless self-righteous speeches about the dangers of keeping top-secret material, you can't blame Trump and his supporters for exulting in the fact that Biden, upon leaving office as VP, didn't follow the rules.
SUBSCRIBE TO HOWIE'S MEDIA BUZZMETER PODCAST, A RIFF ON THE DAY'S HOTTEST STORIES
What's more, the Biden Penn Center got a major surge in donations from China after the former vice president set it up – while Hunter Biden was engaging in global buckraking. And the timing – the papers were discovered six days before the midterms, but not disclosed until now – feels like an effort to hide something.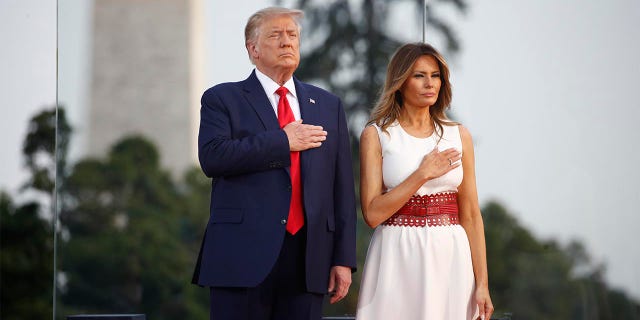 And late yesterday, NBC reported that Biden aides discovered at least one more batch of classified documents in a location separate from the Penn Washington office…drip drip drip.
It's just hard to grasp how Merrick Garland can now prosecute Trump on anything related to the documents if his own boss gets a pass. It just doesn't smell right. Even with Trump throwing out unsubstantiated allegations about the "Biden crime family," even with the AG handing the matter to a Trump-appointed prosecutor, it will smell like a double standard.
CLICK HERE TO GET THE FOX NEWS APP
That's why, when you strip away the factual finger-pointing, Biden just gave Trump an enormous political gift.