Arkansas joined several states on Tuesday by enacting a bill into law prohibiting transgender people at public schools from using the restroom that uses their gender identity.
Gov. Sarah Huckabee Sanders signed her name on the piece of legislation, which applies to multi-person restrooms and locker rooms at public schools and charter schools from kindergarten through 12th grade.
"The Governor has said she will sign laws that focus on protecting and educating our kids, not indoctrinating them and believes our schools are no place for the radical left's woke agenda," Alexa Henning, Sanders' spokesperson, said in a statement to The Associated Press. "Arkansas isn't going to rewrite the rules of biology just to please a handful of far-left advocates."
The law won't go into effect until 90 days after the current legislative session ends on April 7 but will be in place before the 2023-24 school year begins.
ARKANSAS GOV. SARAH HUCKABEE SANDERS SIGNS BILL ALLOWING PRO-LIFE MONUMENT AT STATE CAPITOL
The new law also requires schools to provide reasonable accommodations for transgender students, such as single-person restrooms, though opponents have claimed the measure doesn't provide schools with funding to do so.
Superintendents, school administrators and teachers who violate the prohibition could be fined at least $1,000 from a state panel. Parents will also be able to file private lawsuits if the new law isn't enforced.
"Each child in our schools has a right to privacy and to feel safe and to feel comfortable in the bathroom they need to go to," Republican Rep. Mary Bentley, who sponsored the bill, told lawmakers earlier this year.
Clayton Crocket, who has a transgender daughter, told lawmakers a similar policy at his child's school led to feelings of further marginalization.
"She feels targeted, she feels discriminated against, she feels bullied, she feels singled out," Crockett said at a House panel hearing on the bill in January, according to The AP.
ARKANSAS GOV. SARAH HUCKABEE SANDERS SIGNS INTO LAW RESTRICTIONS ON 'ADULT' PERFORMANCES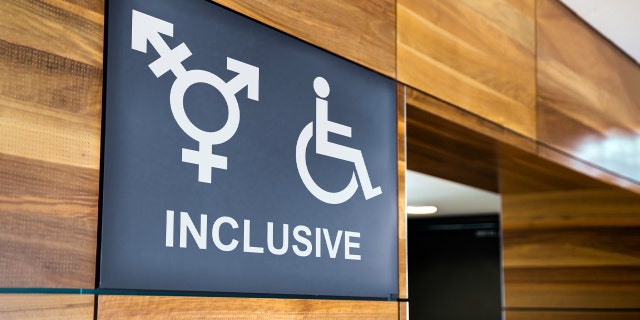 Six years after protests and boycotts led North Carolina to repeal its law banning transgender people from using the bathroom of their choice, proposals to enact bans or restrictions on transgender people have reemerged at a record pace across the country.
According to the Human Rights Campaign, more than two dozen bills in legislatures aimed at limiting or banning gender-affirming care for minors, banning transgender girls from competing with biological girls, and placing restrictions on drag shows – mostly where children are present.
"They're singling out transgender people for no other reason than dislike, disapproval and misunderstanding of who transgender youth are," Paul Castillo, senior counsel and students' rights strategist for Lambda Legal, told The AP. "And the entire school population suffers as a result of these types of bills, particularly schools and teachers and administrators who are dealing with real problems and need to focus on creating a welcome environment for every student."
Another bill pending in Arkansas would charge someone who uses a public restroom or changing room not aligned with their biological sex when a minor is present with sexual indecency with a child, which is a misdemeanor.
Holly Dickson, executive director of the American Civil Liberties Union of Arkansas, told The AP the proposed bill is a "flagrant message" that proves some lawmakers "refuse to respect" transgender people's rights and humanity.
CLICK HERE TO GET THE FOX NEWS APP
Arkansas is now the fourth state to enact a "bathroom bill" in public schools. Similar laws are already in place in Alabama, Oklahoma and Tennessee, but lawsuits have been filed against the restrictions in the latter two states. Bills in Idaho and Iowa have also been passed by the legislature and await their governor's signatures.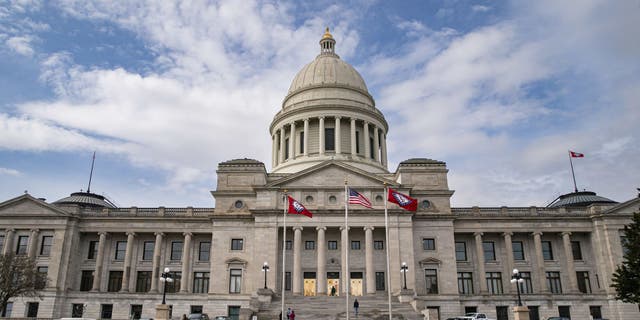 Sanders' signing of the bill on Tuesday comes a week after she approved legislation making it easier to sue medical professionals who provide gender-affirming care to minors, and a couple of weeks after she signed a bill that prohibits classroom instruction on gender identity and sexual orientation before 5th grade.
Fox News Digital reached out to Gov. Sanders for additional comment, but did not immediately hear back.
The Associated Press contributed to this report.