Police in Belgium shot and killed a suspected Tunisian extremist on Tuesday who was believed to be responsible for killing two Swedish soccer fans the day before.
The two victims were watching the Belgium-Sweden soccer match at a private party but decided to leave early. The suspect is accused of pursuing them along a Brussels street, shooting them and fleeing the scene, prompting an hourslong manhunt, authorities said.
Interior Minister Annelies Verlinden told broadcaster VRT that authorities eventually found the suspect, who was identified as a 45-year-old man, after searching for several hours in the Belgian capital: "We have the good news that we found the individual." She said authorities also recovered the weapon believed to have been used in the shooting.
The federal prosecutor's office said police shot the suspect in the Schaerbeek neighborhood, where the rampage had taken place. It also told The Associated Press: "There are strong presumptions but no certainties" the now-deceased suspect was responsible for the initial shooting.
2 SWEDES SHOT DEAD IN BELGIAN CAPITAL, AUTHORITIES SAY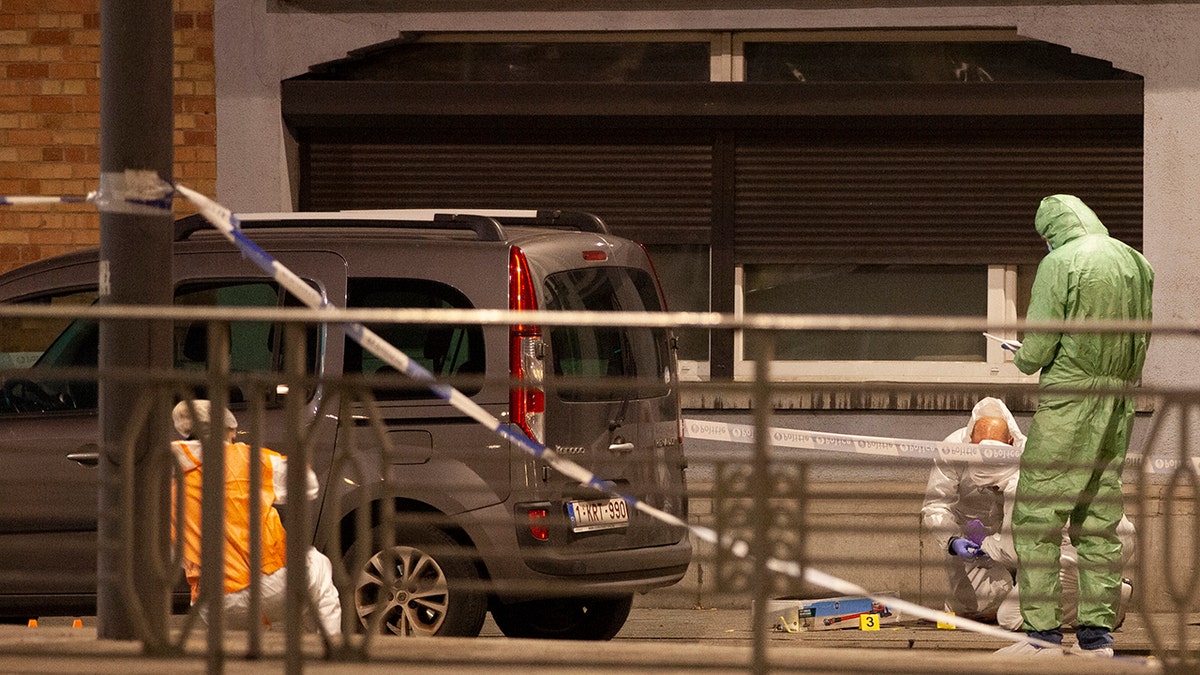 During Monday's attack, a suspect wearing an orange fluorescent vest pulled up on a scooter, took out a gun and brazenly opened fire on two people walking along a street before chasing them into a building to gun them down, amateur videos posted on social media appeared to show.
"Last night, three people left for what was supposed to be a wonderful soccer party. Two of them lost their lives in a brutal terrorist attack," Prime Minister Alexander De Croo said at a news conference Monday evening. "Their lives were cut short in full flight, cut down by extreme brutality."
De Croo said the assailant was a Tunisian man living illegally in Belgium who used a military weapon to kill the two Swedes and shoot a third victim, who is being treated for "severe injuries."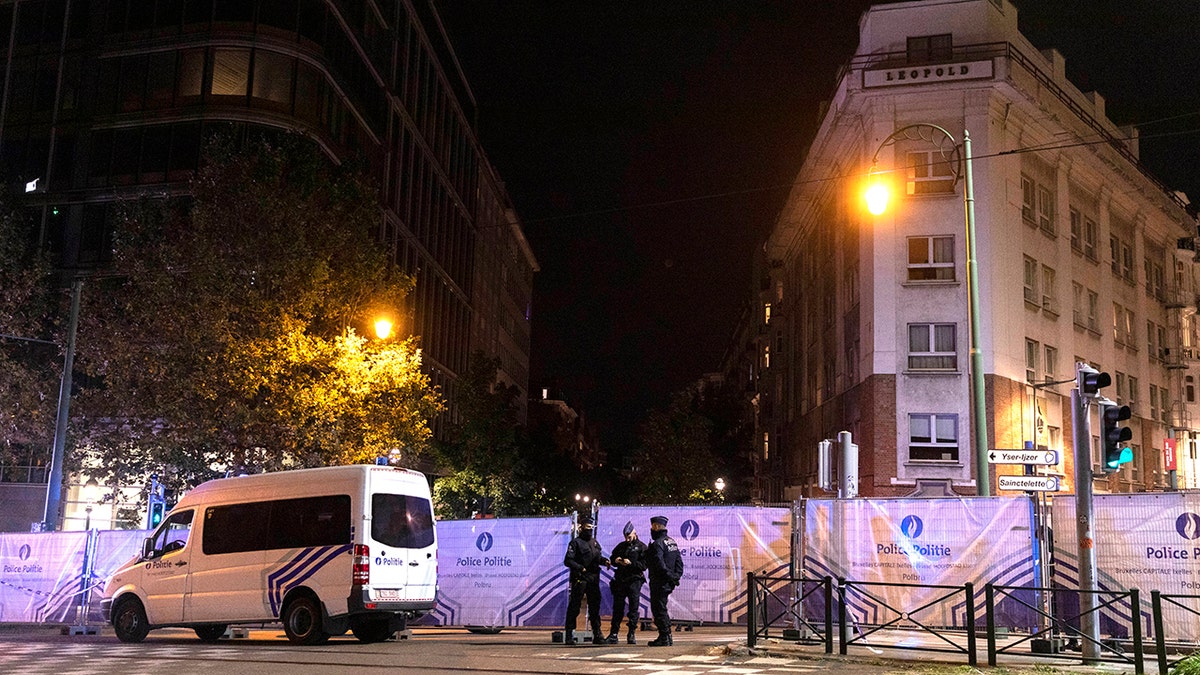 He added: "The attack that was launched yesterday was committed with total cowardice."
During the press conference, Federal Prosecutor Frederic Van Leeuw described how the suspect had posted a video online claiming to have killed three Swedish people.
In the video, the suspect is alleged to have mentioned the Quran, calling it "a red line for which he is ready to sacrifice himself."
ISRAEL FENDS OFF AGGRESSION AT LEBANON BORDER AS IT PREPARES TO INVADE GAZA
According to Justice Minister Vincent Van Quickenborne, the suspect was denied asylum in 2019. He was known to police and had been suspected of involvement of human trafficking, living illegally in Belgium and of being a risk to state security.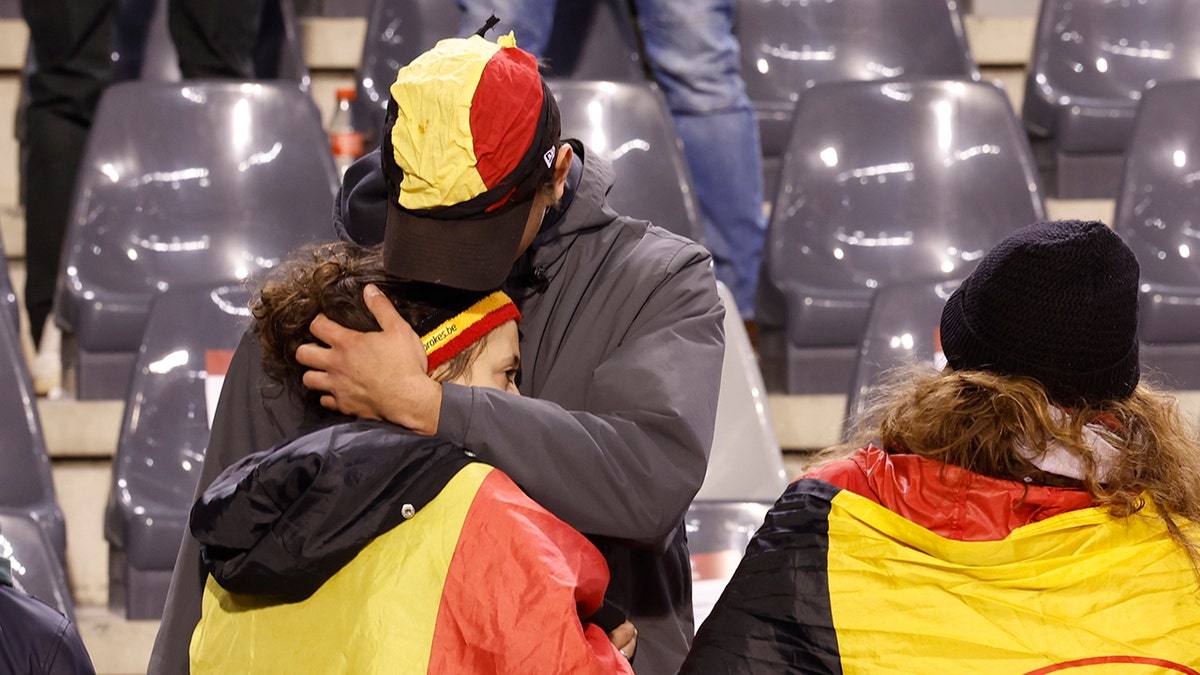 De Croo said his thoughts were with the victims' families, adding that he sent his condolences to the Swedish prime minister.
He also said that Belgium would never submit to such attacks. "Moments like this are a heavy ordeal," he told reporters, "but we are never going to let ourselves be intimidated by them."
Security remained beefed up in the capital, particularly around places linked to the Swedish community in the city. A terror alert for Brussels was raised overnight to level four, the top of Belgian's scale.
Near where the shooting took place, the Belgium-Sweden soccer match in the Belgian national stadium was suspended at halftime and 35,000 fans were held inside as a precaution while the attacker was at large.
CLICK HERE TO GET THE FOX NEWS APP
Prosecutor Eric Van Duyse said "security measures were urgently taken to protect the Swedish supporters" in the stadium. The game was suspended for two hours when a message flashed on the big stadium screen saying: "Fans, you can leave the stadium calmly."
Belgian prosecutors said overnight that nothing suggested the attack was linked to the latest war between Israel and Hamas.
The Associated Press contributed to this report.