Beyoncé made Grammy Award history on Sunday night.
With her win for the Best Dance/Electronic Music Album for "Renaissance" at the 65th Annual Grammy Awards, Beyoncé became the most decorated musician in the award show's history.
She has now won 32 Grammys over the span of her career.
"I'm trying not to be too emotional and I'm trying to just receive this night," she said during her acceptance speech. "I want to thank God for protecting me. … I'd like to thank my uncle Johnny, who's not here, but he's here in spirit." She thanked her parents, husband and three children before concluding, "I'd like to thank the queer community for your love and for inventing this genre."
GRAMMYS RED CARPET: TAYLOR SWIFT DARES TO BARE, SHANIA TWAIN ROCKS FUNKY SUIT ON MUSIC'S BIGGEST NIGHT
Beyoncé was awarded two Grammy Awards before the show began and earned two more awards during the telecast. She was nominated in an additional three more categories, but did not win.
Classical music artist Georg Solti held the record for the most Grammy Awards prior to the 2023 event. He was awarded his final Grammy in 1997, the same year he died.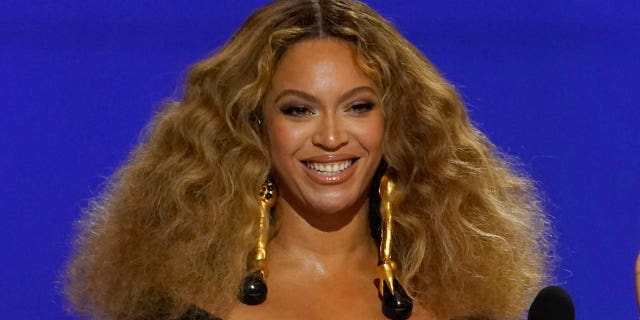 Following Beyoncé's acceptance speech, host Trevor Noah cracked a joke that the artist is now the "GOAT," taking the title from sports stars Tom Brady and LeBron James.
"So we can finally end the GOAT debate," Noah began. "It's done now. It's Beyoncé. It's not LeBron, not Jordan, not Tom Brady, it's not Messi, it's Beyoncé."
"It's officially done," Noah concluded.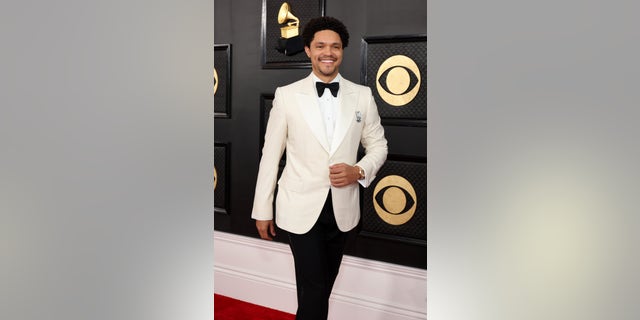 At the beginning of the live show, Noah poked fun at several stars, including Beyoncé. He told the crowd at the Crypto.com Arena in Los Angeles, "We've got Beyoncé in the room people. Do you understand how amazing this is people? Beyoncé is nominated for her album, 'Renaissance,' which is by the way, was better than anything from the actual Renaissance, in my opinion."
CLICK HERE TO SIGN UP FOR THE ENTERTAINMENT NEWSLETTER
He added, "The Renaissance was just pictures of grapes and stuff. Beyoncé took it up another level. I was so inspired by the lyrics of 'Break My Soul' that I actually quit my job. That's how powerful that was. I just wish Beyoncé had also written a song about the importance of having savings before quitting your job, but maybe the next one."
CLICK HERE TO GET THE FOX NEWS APP
Beyoncé is taking her "Renaissance" album on a world tour starting overseas in Stockholm, Sweden on May 10.