WASHINGTON (AP) — President Joe Biden is heading to Lewiston, Maine to mourn with a community where 18 people were killed in the deadliest mass shooting in state history. It's the type of trip that is becoming far too familiar.
"Too many times the president and first lady have traveled to communities completely torn apart by gun violence," White House press secretary Karine Jean-Pierre said on the eve of the Bidens' trip on Friday. "We can't accept it as normal."
In addition to those killed, 13 people were injured in the Oct. 25 shootings at a bar and a bowling alley.
The Bidens will pay their respects to the victims, meet with first responders and grieve with families and community members affected by the shootings, Jean-Pierre said.
The president has said he's determined to fight gun violence in the U.S. He created the first-ever White House office of gun violence prevention, which is charged with finding solutions and fully implementing landmark gun safety legislation enacted last year. He's also pushing for a ban on so-called assault weapons.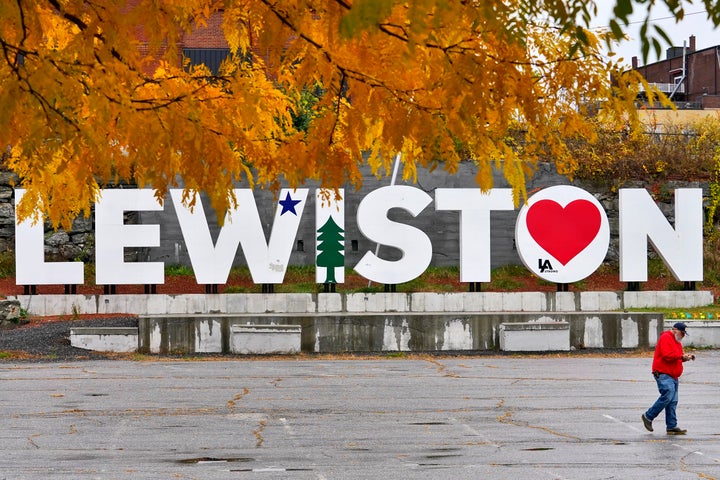 The president has visited many communities scarred by mass shootings. He's been to Buffalo, New York; Uvalde, Texas; Monterey Park, California just in roughly the past year.
"There are too many other schools, too many other everyday places that have become killing fields, battlefields here in America," Biden said during a speech on gun violence last year.
As of Friday, there have been at least 37 mass killings in the U.S. so far in 2023, leaving at least 195 people dead, not including shooters who died, according to a database maintained by The Associated Press and USA Today in partnership with Northeastern University.
The shooting has many searching for answers.
Elizabeth Seal, whose husband Josh Seal was killed in the Maine shootings, said previously she was frustrated to learn that semiautomatic weapons were used.
"In general, I have no issue with the use of guns. Some people feel more comfortable having a gun for protection or for some it's a hunting tradition," Seal, who communicated through an ASL interpreter because she's deaf., told the AP earlier this week.
"But why do we have semiautomatic weapons available that people can get? That can cause such severe devastation? I don't see the point. There's no good reason for that. And so I hope that our lawmakers will do something to change that. I don't see this problem in other countries, right? This is an American issue."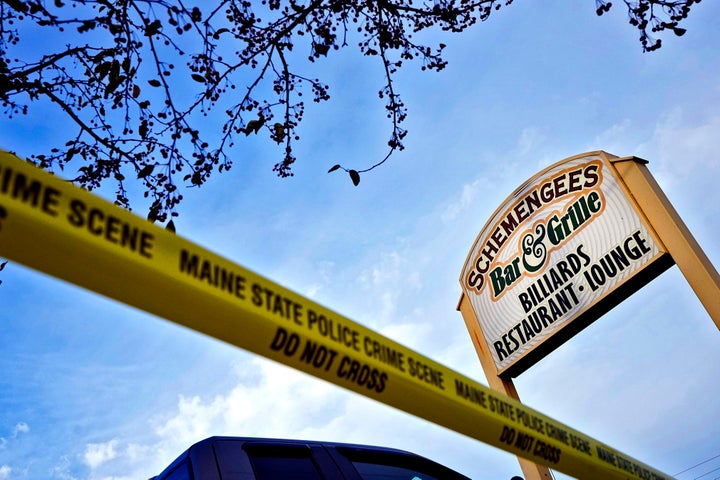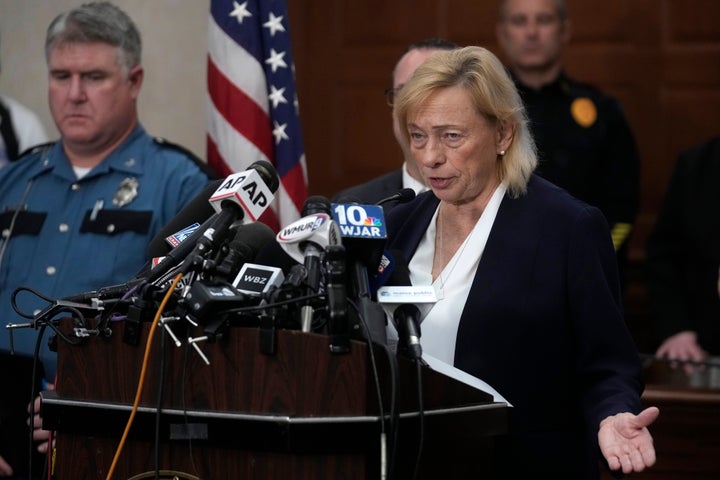 Overall, stricter gun laws are desired by a majority of Americans, regardless of what the current gun laws are in their state. That desire could be tied to some Americans' perceptions of what fewer guns could mean for the country — fewer mass shootings.
In Maine, shooter Robert Card, a 40-year-old firearms instructor, was found dead of an apparent self-inflicted gun shot wound after the killings. Authorities said this week that his family had brought their concerns about his deteriorating mental health to the local sheriff five months before the deadly rampage. He had also undergone a mental health evaluation after he began behaving erratically at a training facility last summer.
Several thousand people attended vigils for the victims over the weekend, and residents started returning to work and school on Monday after stay-at-home orders were lifted.
Biden was notified of the shooting as he hosted a White House state dinner honoring Australia. He later stepped out of the event to speak by telephone with Maine Gov. Janet Mills and the state's representatives in Congress.
Mills, a Democrat, said she felt Biden's arrival in the city would be significant because it shows the country is grieving with Maine, and that the state has the president's support.
"By visiting us in our time of need, the president and first lady are making clear that the entire nation stands with Lewiston and with Maine — and for that I am profoundly grateful," she said.
Whittle reported from Portland, Maine. Associated Press writers David Sharp in Portland, Maine, and Colleen Long in Washington contributed to this report.
Related