The Justice Department is considering legalizing supervised drug consumption sites, which would allow people to use illicit drugs in a medically supervised environment.
Author and former California gubernatorial candidate Michael Shellenberger argued Wednesday the Biden administration is sending a message that loved ones should just give up and not fight to save family and friends from drug addiction.
"I think we all saw the Biden family struggling with Hunter Biden's addiction and fighting for Hunter Biden's life for many years. Any of us who have had friends or families suffering from drug addiction, we want to fight to rescue them, so they can recover from addiction," Shellenberger said Wednesday on "Tucker Carlson Tonight."
"What the Biden administration is considering doing is legalizing what are effectively addiction maintenance sites in the middle of all of our major cities, not just San Francisco. They want to spread them across the country. Naturally, they end up getting put in poor black neighborhoods."
The "SanFransicko" author explained two different approaches to treating addiction.
"One is fighting for our loved ones to recover from addiction, and another is to basically give up and give into addiction, to give into the disease of addiction, which I mean, every reputable addiction expert says is the absolute wrong approach," he said.
CALIFORNIA LAWMAKER WANTS TO ALLOW SUPERVISED HEROIN USE
"We know that you need to make an intervention."
The Biden DOJ told the Associated Press in February it was "evaluating" supervised drug consumption sites and was holding discussions with "state and local regulators about appropriate guardrails."
New York City opened up the first supervised facility in 2021, offering clean syringes and needles to addicts.
Advocates for the sites claim they will help reduce overdose deaths on the street because medically trained professionals are able to look out for overdose signs and, if needed, administer naloxone, a medication designed to reverse the effects of an opioid overdose.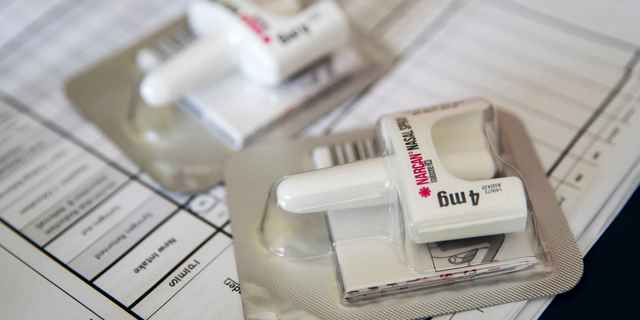 Shellenberger pushed back on the argument, telling host Tucker Carlson, "It's all a victimhood ideology."
CLICK HERE TO GET THE FOX NEWS APP
"It's the idea that people that are addicted to hard drugs are victims of the capitalist system, and they should just be enabled in their disease to self-medicate. It's a really twisted philosophy, but that's what we're seeing playing out now at the federal level."