President Biden extended the Deferred Enforced Departure (DED) program, which protects Hong Kong residents in the U.S. from deportation, due to "increased repression" from the Chinese government, less than two weeks before it was set to expire.
"With this action, we are demonstrating again President Biden's strong support for the people of Hong Kong in the face of increasing repression by the PRC," the National Security Council said in a statement. "We continue to strongly oppose the PRC's use of its National Security Law to deny the people of Hong Kong their human rights and fundamental freedoms, undermine Hong Kong's autonomy, and chip away at Hong Kong's remaining democratic processes and institutions."
BIDEN SHIELDS HONG KONG IMMIGRANTS FROM REMOVAL, CITING CHINA'S 'SIGNIFICANT EROSION' OF RIGHTS
The two-year extension of the program means that Hong Kong residents who would otherwise be deported for having overstayed the duration of their original visas can remain in the U.S. until Jan. 26, 2025 without being deported.
HONG KONG ENDS QUARANTINE REQUIREMENT FOR PEOPLE INFECTED WITH COVID-19 STARTING JAN. 30
This DED extension was designed for eligible Hong Kong residents who are concerned about returning to Hong Kong with a temporary safe haven in the U.S.
DED beneficiaries are also eligible to apply for employment authorization within the U.S. during their extended stay.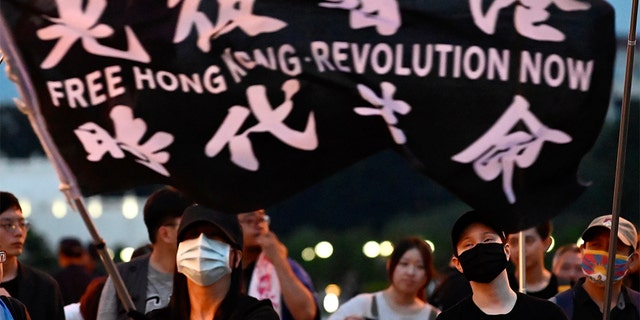 According to the U.S Citizenship and Immigration Services (USCIS), Biden is able to extend the DED at his discretion.
Biden first extended the DED program to Hong Kong residents on Aug. 5, 2021, which deferred the deportation of Hong Kong residents for 18 months.
At the time, Biden said the US wanted to extend protection to Hong Kong residents from China's imposition of the National Security Law (NSL).
HONG KONG ENDS YEAR-LONG HAMSTER IMPORT BAN: REPORT
"The United States is committed to a foreign policy that unites our democratic values with our foreign policy goals, which is centered on the defense of democracy and the promotion of human rights around the world." Biden said in a statement on Aug. 5.
The Biden administration first issued the deportation reprieve in Aug. 2021, due to concerns about "the significant erosion" of rights and freedoms in Hong Kong.
The Chinese government moved to stifle opposition following protests in Hong Kong in 2019 against a proposed law allowing extraditions to mainland China. Under the national security law, which took effect in June 2020, police cracked down on opposition politicians, activists and demonstrators.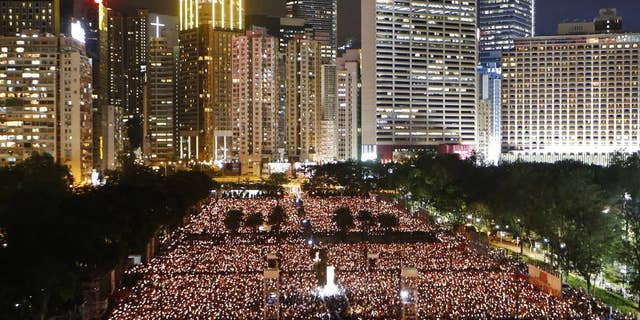 Changes were also made to Hong Kong's election laws to reduce the number of directly elected lawmakers and give a largely pro-Beijing committee the leeway to nominate lawmakers aligned with the mainland government.
Liu Pengyu, spokesman for China's embassy in Washington, said in a statement that the Biden administration move further exposed the United States' "sinister intention" to undermine stability in Hong Kong and "contain China's development."
"We urge the U.S. to stop interfering in Hong Kong affairs," he said.
Since China imposed its national security law, at least 150 opposition politicians, activists and protesters have been taken into custody on politically motivated charges, including secession, subversion, terrorist activities, and collusion with a foreign country or external elements, according to the White House.
CLICK HERE TO GET THE FOX NEWS APP
Additionally, the White House shared that 1,200 political prisoners are now behind bars, and over 10,000 people have been arrested on other charges in connection with anti-government protests.
The Associated Press contributed to this report.