Critics of the Biden administration criticized the President for waiting multiple days before finally shooting down an apparent Chinese spy balloon that was confirmed floating in U.S. airspace.
The U.S. military confirmed Saturday that the suspected Chinese spy vehicle was shot down by military fighter jets over the Atlantic Ocean just off the coast of South Carolina.
Military leaders claimed they were "confident" that the vehicle was from the People's Republic of China.
A government official claimed Saturday that the balloon and its surveillance equipment are potentially recoverable.
CHINA MAINTAINS SPY BALLOON IS CIVILIAN, CLAIMS SOME IN US 'HAVE HYPED IT UP TO ATTACK AND SMEAR CHINA'
The U.S. government first confirmed the balloon's existence on Thursday, after reports claimed it was floating over Montana. According to Defense Secretary Lloyd Austin, President Joe Biden chose to wait to shoot down the surveillance balloon "as soon as the mission could be accomplished without undue risk to American lives under the balloon's path."
Though conservatives on Twitter slammed the White House and U.S. military for not taking out the craft sooner, theorizing that it had time to complete its mission before finally being destroyed.
Popular pro-Trump influencer @DC_Draino tweeted, "We have an almost trillion dollar defense budget and Biden let a Chinese balloon spy on our entire country before popping it."
GOP comms person Matt Whitlock predicted that the Biden administration will somehow spin how their actions involving the Chinese spy craft were an achievement. He wrote, "Can't wait to hear the Biden admin take a victory lap for downing the China spy balloon after letting it spy across the entire continental United States."
SUSPECTED CHINESE SPY BALLOON COULD END UP OVER THE CAROLINAS LATER THIS WEEKEND IF BIDEN FAILS TO TAKE ACTION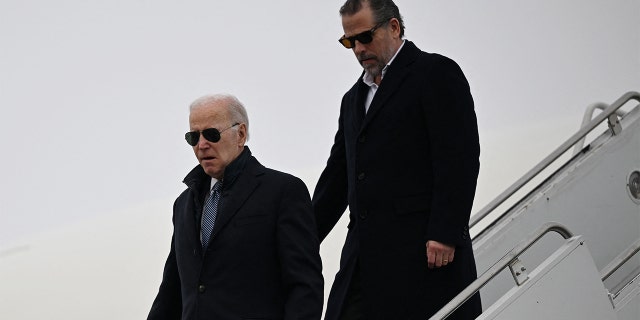 PragerU's CJ Pearson provided his perspective on the delayed balloon popping. He said, "Shooting a spy balloon down after 24+ hours is like locking your door after your home has already been burglarized. Give me a break."
ACTforAmerica founder Brigitte Gabriel rebuked the Biden administration for the incident, stating, "Joe Biden let the spy balloon fly across the country and collect whatever information it needed, then he shot it down."
Journalist Ian Miles Cheong wrote, "The Chinese spy balloon was allowed to photograph all the top secret installations all over the United States before it was 'safely' shot down over the Atlantic Ocean. They could've shot it down any time before that. Mission accomplished!"
CLICK HERE TO GET THE FOX NEWS APP
Conservative Twitter user Michael Eval tweeted, "That was so nice of Biden to let the Chinese Spy Balloon complete its mission before shooting it down."