MOSCOW, Idaho — Idaho murder victim Kaylee Goncalves' family said they will be part of the criminal justice process "for the long haul" after seeing suspect Byran Kohberger in person for the first time Thursday.
Goncalves, 21, was one of four University of Idaho students brutally stabbed in their home on King Road in Moscow while two of the victims' roommates survived. The other victims include Goncalves' best friend, 21-year-old Madison Mogen; 20-year-old Xana Kernodle; and her boyfriend, 20-year-old Ethan Chapin.
"It's obviously an emotional time for the family, seeing the defendant for the first time," the family's attorney, Shanon Gray, said outside the Latah County courthouse after Kohberger's initial appearance during which he was ordered held without bond. "This is the beginning of the criminal justice system, and the family will be here for the long haul. And that's the statement for the media today."
Gray also said the family would not be taking any questions.
UNIVERSITY OF IDAHO STUDENT STABBINGS TIMELINE
Goncalves' mother, Kristi Goncalves, told Fox News her family has "to stay strong for Kaylee and Maddie," who were found dead in the same bed Nov. 13.
IDAHO MURDERS: BYRAN KOHBERGER HELD WITHOUT BOND IN STUDENT SLAYINGS AMID CHILLING NEW DETAILS
She talked about how beautiful their friendship was, dating back to fifth grade. She said the family will try to attend each future hearing, but it's "hard" because getting to the Moscow courthouse requires about a two-hour drive.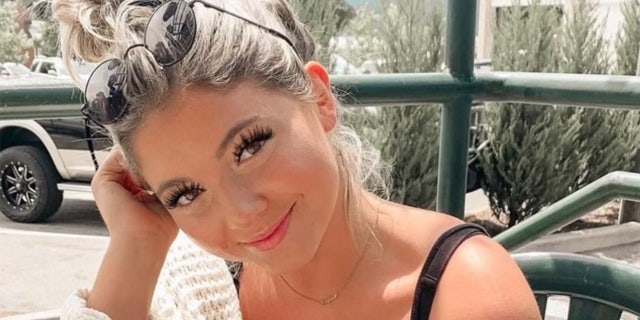 While the suspect's motive remains unknown, an affidavit was released Thursday morning linking Kohberger, his vehicle and his phone to the scene and time of the crime.
Kohberger also allegedly left behind a tan leather knife sheath on a bed next to Mogen's right side, according to the affidavit. The sheath had "Ka-Bar" and a United States Marine Corps eagle globe and anchor insignia stamped on the outside of it, investigators said.
READ THE AFFIDAVIT HERE
IDAHO MURDER VICTIMS' ROOMMATE HEARD CRYING, SAW MAN IN MASK NIGHT OF KILLINGS: COURT DOCS
Kohberger, 28, was a Ph.D. criminology student at nearby Washington State University in Pullman, Washington, where he lived in an apartment building.
CLICK HERE TO GET THE FOX NEWS APP
The murders left both towns of Moscow and Pullman on edge, though the feeling among locals has shifted from concerned and fearful to slightly relieved after Kohberger's arrest.