At the center of the recent indictment of Donald Trump are hush money payments made by Michael Cohen, his longtime "fixer," to two women alleging past affairs with Trump.
The former president's likely first challenge to the indictment will aim to dismiss the case over questions about alleged election and tax law crimes underpinning it. Trump's legal team could ask if these were sufficient to increase the 34 counts of falsifying business records from misdemeanors to felonies. (Manhattan District Attorney Alvin Bragg has referenced underlying violations, but he hasn't specified exactly what crimes he is alleging to increase Trump's charges to felonies.)
While there are many defenses that Trump will probably make if he fails to get the charges dismissed, only one involves the proposition of true love.
When former Democratic presidential candidate John Edwards beat similar charges in 2012, he did so by arguing that payments secured from campaign donors to keep his extramarital lover quiet were done primarily to protect his marriage and his family from embarrassment — and were not, therefore, illegal campaign expenditures.
Trump's lawyers have already argued that he authorized the hush money payments to protect his marriage to Melania Trump. But how credible is the notion that the former president is a "wife guy"?
There is a lot of evidence against the idea that Donald Trump — who carefully (or perhaps carelessly) crafted an image of himself as a Lothario and a playboy — really cared about the sanctity of his three marriages.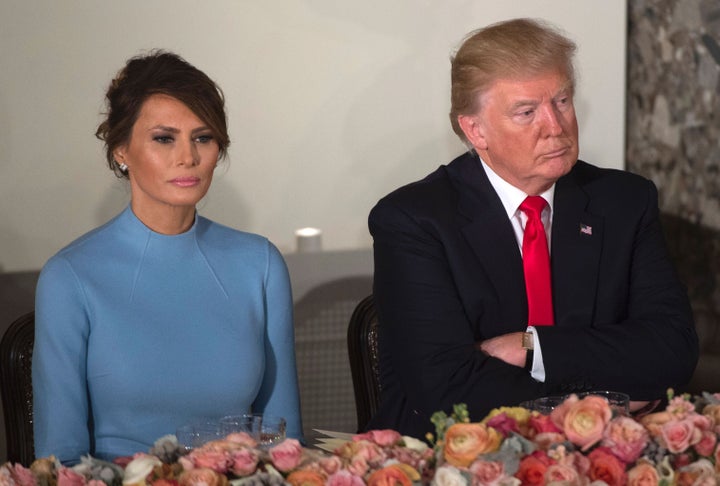 His relationship with first wife Ivana Trump ended in divorce in 1990 after a yearslong affair came to light. When he brought girlfriend Marla Maples on a family vacation to Aspen, Colorado, she confronted Ivana Trump, purportedly declaring: "I'm Marla and I love your husband. Do you?"
A front-page New York Post article blaring a supposed quote from Maples — "BEST SEX I'VE EVER HAD" — followed soon after.
In a 1994 interview with ABC News, Donald Trump described his life with both "a beautiful girlfriend [and a] beautiful wife" as "a bowl of cherries." He further said that had the Aspen confrontation not taken place, he may have remained married while continuing the affair.
"It's possible that maybe it would still be going on. I'm not sure," Trump said.
In that same interview, Trump did not discuss marriage as "a commitment between yourselves and God," as Maples did in her own remarks to ABC News. Instead, he described the end of his first marriage — which had a draconian prenuptial agreement — as more like "a deal."
"I guess I look at everything like a deal," Trump said.
After the 1990 divorce, Trump used his "John Miller" pseudonym to call up People magazine to say he would never marry Maples and that he was dating three other women besides her. Ultimately, he did marry Maples. But in a 1994 conversation with Vanity Fair, he suggested he may have done so in part to help his professional image amid the out-of-wedlock birth of their daughter.
During this same period, while he dated Maples as his casino empire failed, Trump boasted about how sleeping with various women had distracted him from his work.
"The one thing I've learned through this: I had to go back to work. I had been in Europe fucking every model in the world. My life was wild," he told Vanity Fair.
Trump and Maples separated in 1997 after the National Enquirer published photos of her on a beach with a Trump bodyguard, and the two divorced in 1999. By that point, Trump was dating a model then named Melania Knauss.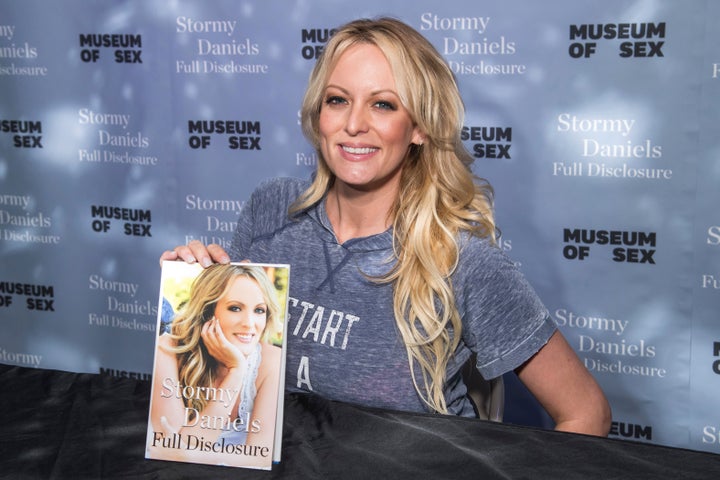 While dating Knauss, Trump routinely appeared on shock jock Howard Stern's radio show. The two listed off the names of famous women to rank their beauty and body parts, discussing whether they would sleep with them.
Many were spurred on to tell their stories after the release of a behind-the-scenes recording of Trump from the show "Access Hollywood" — recorded in 2005, the year of his third marriage, but leaked just weeks before the 2016 election.
In the recording, Trump boasted about trying to sleep with a married woman, made lewd comments about a female actor he was about to meet, and bragged that he could sexually assault women because he was famous.
"You know I'm automatically attracted to beautiful — I just start kissing them. It's like a magnet. Just kiss. I don't even wait. And when you're a star, they let you do it. You can do anything," he said in the recording.
"Grab them by the pussy. You can do anything," added Trump.
The release of the "Access Hollywood" tape prompted Trump and his associates to attempt to keep one woman alleging an affair, porn star Stormy Daniels, from speaking to the press.
Daniels alleges that she slept with Trump multiple times in 2006. Prior to the 2016 election, she received $130,000 from Cohen, Trump's lawyer at the time, to stay quiet. Trump later reimbursed Cohen in a series of payments resembling ones for a legal retainer. In addition, the parent company of the National Enquirer paid $150,000 to model Karen McDougal, who said she'd had an affair with Trump from 2006 to 2007.
With all of this evidence suggesting that Trump may not be a particularly loyal or respectful husband, he would have a stronger argument in court now by claiming that what he feared most about the revelation of these alleged affairs was the financial hit he might take in a divorce.
Trump likely has a prenuptial agreement with his third wife, just as he did with Maples. He felt burned by the divorce proceedings with his first wife and afterward stated that prenuptials are "totally necessary." His prenuptial with Maples provided her with $1 million upon divorce.
If Trump currently has a prenuptial agreement, it may include an infidelity clause. A violation of this clause could trigger greater financial rewards for Melania Trump in a divorce if he cheated on her.
While Donald Trump may not be a wife guy, he's definitely a Trump guy. His best bet is to argue that he's just looking out for himself. That's an argument that no one could disagree with.