One of Murray's teammates said that the Arizona Cardinals signing Kyler Murray long-term may be a franchise-altering mistake.
A Cardinals veteran spoke to Bally Sports on condition of anonymity and said that "it was like they created a monster" after Murray signed a five-year, $230 million extension in the offseason.
The Cardinals went 11-6 in 2021, making the playoffs in Murray's third season in which he was named a Pro Bowler for the second time. They lost to the eventual Super Bowl Champion Los Angeles Rams, but the immediate future looked bright.
Until it wasn't.
CLICK HERE FOR MORE SPORTS COVERAGE ON FOXNEWS.COM
Despite signing Murray, the Cardinals had a disappointing 2022 campaign, going 3-7 in Murray's 10 full games played. They finished 4-13 and in dead last in the NFC West.
Murray's stats – in a 17-game pace – were on par with his career numbers, but the veteran, according to Bally Sports, said Murray "felt less compulsion to study his game plan or to fulfill the expectations of the franchise QB position than he had in the past, and the Cardinals' collapse felt predictable."
Upon extending Murray, the Cardinals included a clause that required four hours of "independent study," which consisted of film and game study during game weeks. After receiving backlash for the clause, the Cards removed the addendum from the contract.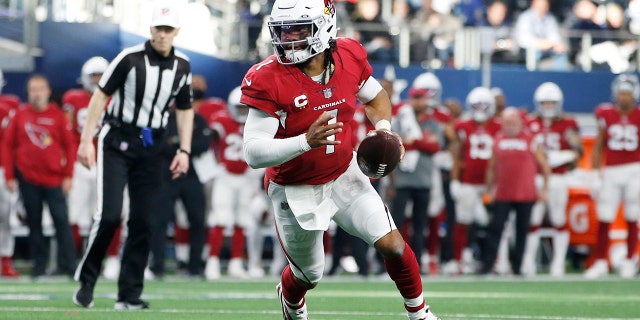 LIONS PLAYER RIPS FEDEX FOR LOSING PACKAGE OF WIFE'S FROZEN BREAST MILK: 'WHAT A JOKE'
Murray's former teammate, Patrick Peterson, said that Murray "don't care about nobody but Kyler Murray," and head coach Kliff Kingsbury would be the "scapegoat" for the Cardinals' struggles.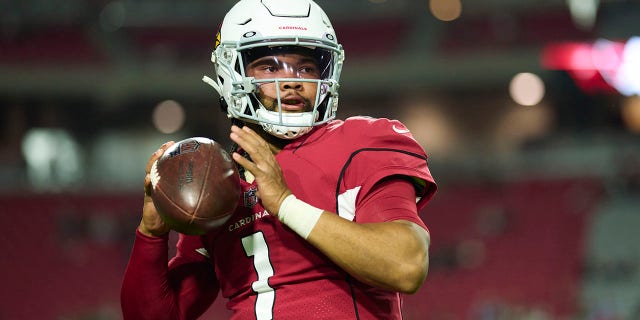 CLICK HERE TO GET THE FOX NEWS APP
The Cardinals fired him after four years; it was rumored that his relationship with Murray had turned sour recently.