U.S. Centers for Disease Control and Prevention Director Dr. Rochelle Walensky announced Friday she is stepping down from her role.
The CDC said Walensky will leave the agency at the end of June.
"The end of the COVID-19 public health emergency marks a tremendous transition for our country, for public health, and in my tenure as CDC Director," Walensky wrote in her resignation letter to President Biden. "I took on this role, at your request, with the goal of leaving behind the dark days of the pandemic and moving CDC – and public health – forward into a much better and more trusted place."
The White House thanked Walensky for her service in statement.
"Dr. Walensky has saved lives with her steadfast and unwavering focus on the health of every American. As Director of the CDC, she led a complex organization on the frontlines of a once-in-a-generation pandemic with honesty and integrity. She marshalled our finest scientists and public health experts to turn the tide on the urgent crises we've faced," President Biden said.
The president added that Walensky "leaves CDC a stronger institution, better positioned to confront health threats and protect Americans. We have all benefited from her service and dedication to public health, and I wish her the best in her next chapter."
The CDC said under Walensky's watch, it "successfully addressed a multinational mpox outbreak, contained the spread of Ebola in Uganda, and responded to countless infectious disease threats in countries around the globe."
WALENSKY TELLS FOX NEWS IT'S 'FRUSTRATING' WHEN HEALTH DECISIONS ARE 'POLITICAL'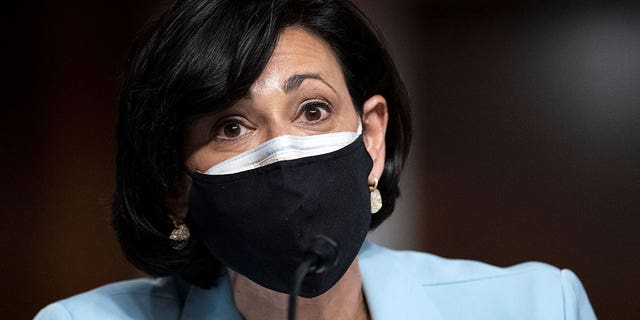 "CDC launched a center for forecasting and outbreaks and secured hundreds of millions of dollars to begin modernizing our nation's data infrastructure," it added.
Before joining the CDC, Walensky "served as Chief of the Division of Infectious Diseases at Massachusetts General Hospital from 2017-2020 and Professor of Medicine at Harvard Medical School from 2012-2020," it also said.
Throughout COVID-19, a culture war erupted with many calling into question the CDC's efforts to mitigate the spread of the virus as well as its insistence on vaccine mandates, asserting that such public health measures intrude on individual rights.
"What this pandemic taught us and showed us is that now we need to talk to the American people. We need to say what we know when we know and provide timely data and give people updates along the way. And yes, that also means telling people what we don't know as we're making decisions," Walensky told Fox News' Dr. Marc Siegel last year.
CLICK HERE TO GET THE FOX NEWS APP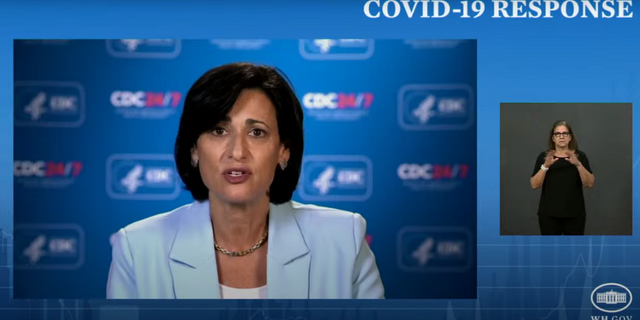 Walensky also faced criticism after it emerged that she met with parents just one time leading up to the release of school reopening guidance in 2021, her internal calendar revealed.
Walensky stated several times that they had consulted parents' needs for the guidance despite her calendar showing the sole 30-minute meeting. And as parents were granted just one session, teacher unions had constant access to her and other high-level CDC officials while influencing last-minute changes to the guidelines.
Fox News' Greg Norman, Sarah Rumpf-Whitten, Dr. Marc Siegel and Joe Schoffstall contributed to this report.