Cheesecake Factory went viral this month when it was ranked the No. 1 place women "refuse" to go on a first date, but Americans from all walks of life have rushed to defend its honor.
Another video went viral in which a woman refused to get out of her car when her date pulled up to Cheesecake Factory. The pair of critical posts ensured Cheesecake Factory is firmly in the zeitgeist, but the expansive menu that features over 250 items appears to remain a favorite among the middle class, regardless of the viral memes.
"As someone who went on a few dates at the Cheesecake Factory in Georgetown back in the day, I find this rating repulsive. Solid eats, friendly staff, nice atmosphere. I'm going to take my wife there out of principle here in Jersey," Fox News' Joe Concha said. "Take that, haters."
Comedian Tim Young believes people are rallying behind Cheesecake Factory because it "represents Americana" in multiple ways.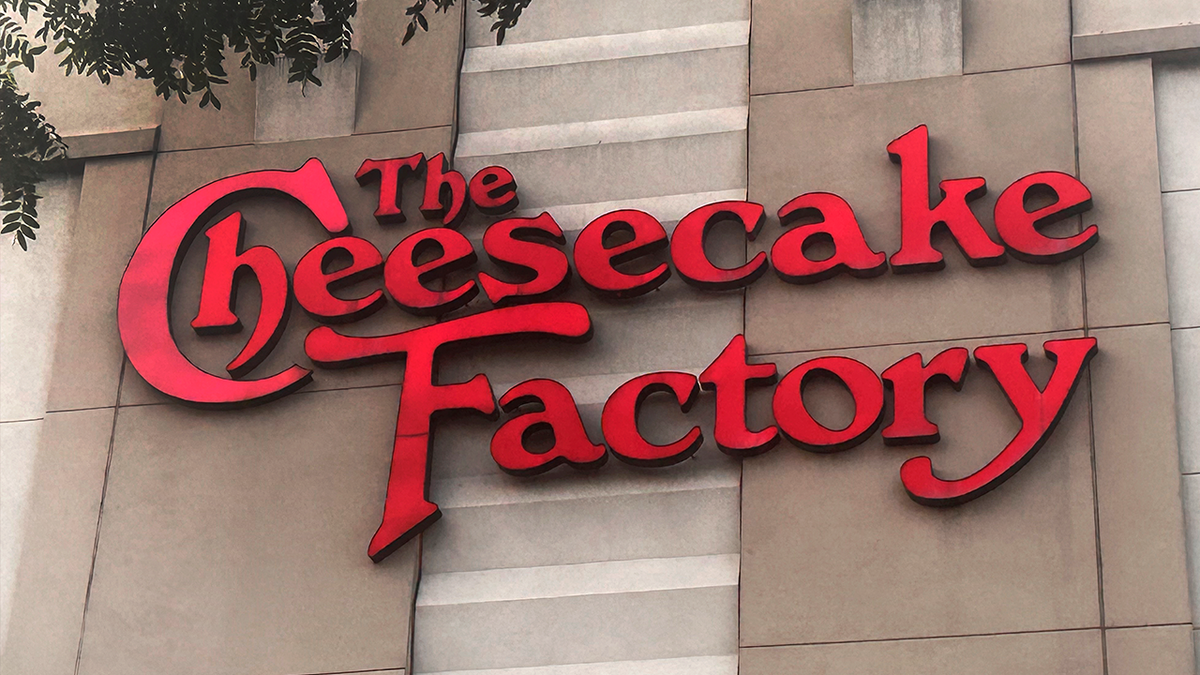 "It's one of the nicer chain restaurants that has an over-the-top menu and selection that only the woman in that viral video has ever complained about," Young told Fox News Digital.
"Nearly everyone I know who has lived by a Cheesecake Factory has either taken a date there or celebrated something nice at the establishment. It's fancy without being fancy, it's over the top but not gaudy, and it makes us normal people feel nice without paying the price of a typical white tablecloth restaurant," Young continued. "We've all been there and the only people who don't like it are lying."
"The View" co-host Sunny Hostin was among the most outspoken defenders of Cheesecake Factory.
"I want to stand up for The Cheesecake Factory because I go there every week," Hostin said on the daytime gabfest.
"I go there every week, Paloma has ACT prep and there's a Cheesecake Factory five minutes away," Hostin continued, referring to her teenage daughter. "They make the best dirty martini."
Hostin sad she orders her preferred drink with the Tex Mex eggrolls and chicken dumplings.
"I have a very nice time, and everybody's lovely," Hostin said.
WHO FOUNDED THE CHEESECAKE FACTORY?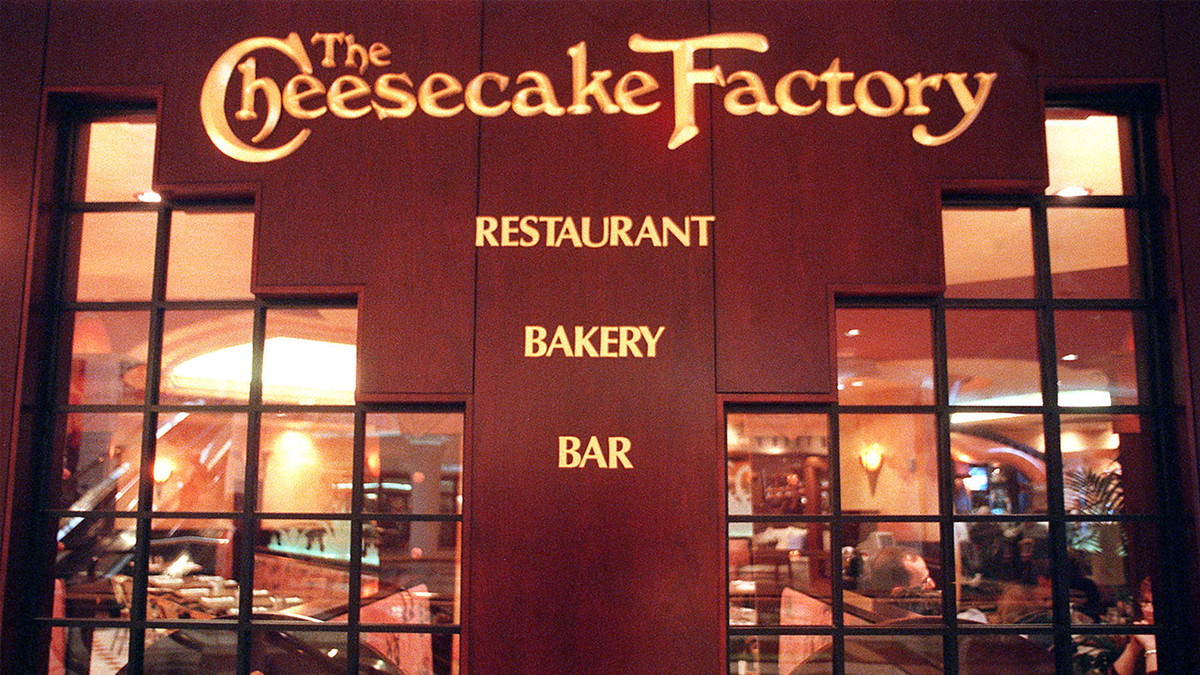 ESPN host Stephen A. Smith also defended the chain with a passionate rant, even suggesting multiple items he enjoys.
"I like Cheesecake Factory; I like their popcorn shrimp and stuff like that. Shrimp scampi and all that stuff, I used to love all that, but I digress," Smith said on his radio show. "What the hell is wrong with the Cheesecake Factory? Ain't nothing wrong with the Cheesecake Factory. Not only is there nothing wrong with the Cheesecake Factory, the Cheesecake Factory ain't that damn cheap. By the way, I hear they have great salmon, too."
Smith is also a fan of the chicken sandwiches on the enormous menu.
"My point is," he said, "what's the problem with the Cheesecake Factory?"
Fox Sports host Emmanuel Acho, a former NFL linebacker, said Cheesecake Factory is absolutely acceptable for a first date.
"It's not just acceptable, it's probably wise. Because if you start at Cheesecake Factory, you can build up. But if you start at a five-star steakhouse, they're going to expect that every time," Acho said on the set of FS1's "Speak."
His colleagues agree, as "Speak" co-host Joy Taylor said "the menu is like a Bible," and co-host LeSean McCoy added, "if she can't eat at cheesecake she can't eat with me."
HOW CHEESECAKE-TO-GO SAVED THE CHEESECAKE FACTORY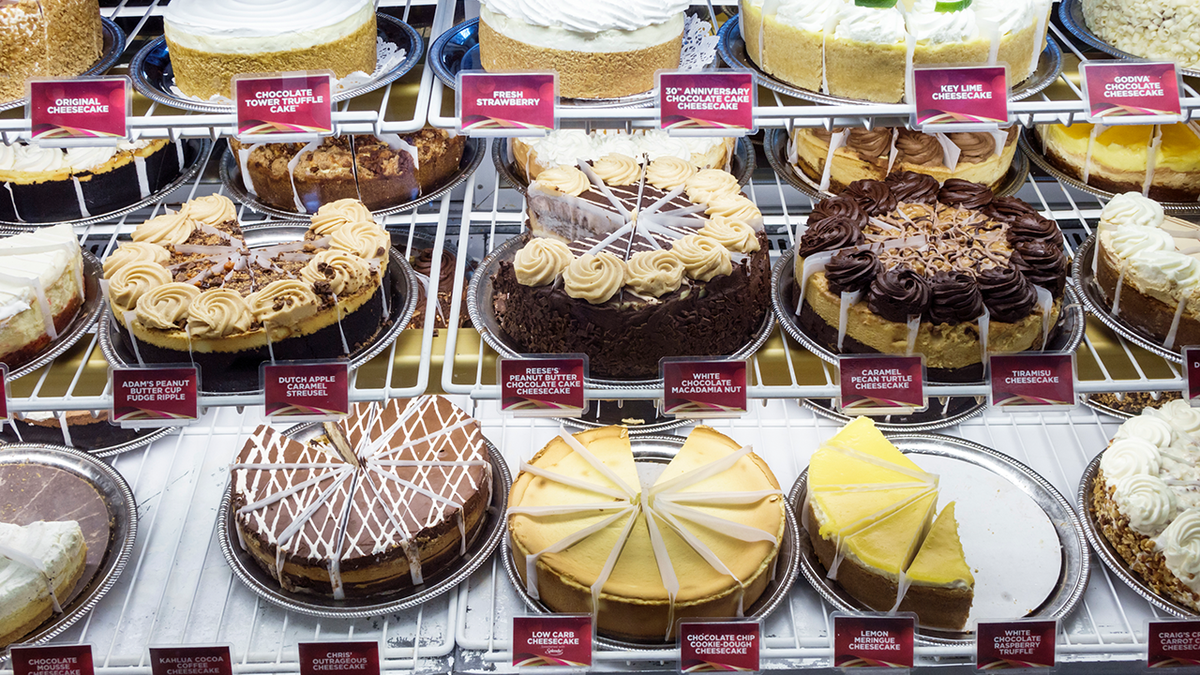 Boston-based WROR radio host Bob Bronson penned a blog defending Cheesecake Factory as a place to take a first date.
"What is wrong with taking a date there for your first dinner? It's one of the most popular restaurants in the country. If you don't believe me, try to get in without reservations on a Friday or Saturday night. The food is always consistently good. The bar is typically large and fun filled with TVs to catch the latest game. The atmosphere is always upbeat. There's enough going on, so you will never have a dull moment," Bronson wrote.
Author Carol Roth shared a video in which she said anyone who wouldn't go to Cheesecake Factory on a first date is "shallow" and "toxic."
"So, there is this list going around social media about places that women refuse to go on a first date," Roth said. "So, the list starts with the absolutely delicious Cheesecake Factory… the reality is that a date is an opportunity to get to know somebody, it's not a purchase. If you are viewing a date as transactional, you're going to end up with a transaction, not a relationship."
OXYGen Financial CEO Ted Jenkins said any slander against Cheesecake Factory is the product of people being too picky.
"The Cheesecake Factory may be one of the best places to take a first date because there's zero chance you won't find something on the menu because everything is on the menu. That's what people love most about its big menu, big portions, and great cheesecake," Jenkins told Fox News Digital.
Cheesecake Factory celebrated its 45th anniversary this year after launching in 1978 with its Beverly Hills, California, location. There are now over 300 restaurants across the globe.
WHY THIS NATIVE NEW YORKER HAD TO MOVE TO ALABAMA TO ACHIEVE THE 'AMERICAN DREAM'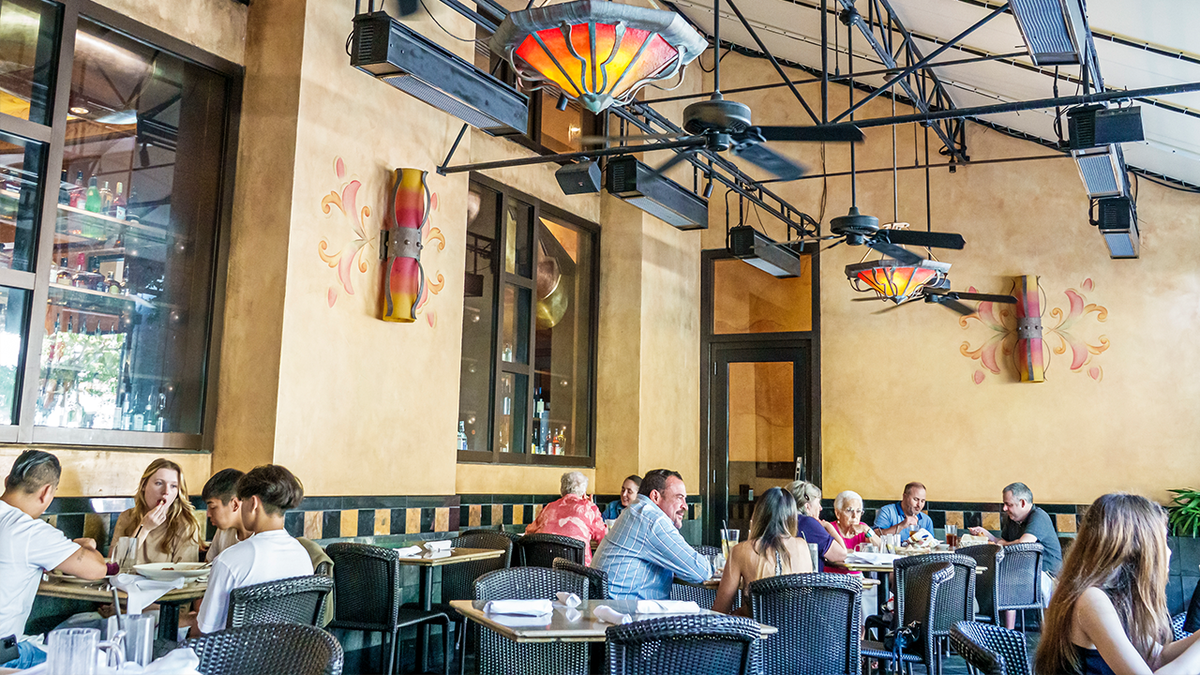 While many Americans have defended its honor, the company declined to chime in.
"The Cheesecake Factory kindly declines any comment at this time," a spokesman told Fox News Digital.
Cheesecake Factory did appear to have fun with the viral moment, posting the following video to its X account.
CLICK HERE FOR THE FOX NEWS APP
For more Culture, Media, Education, Opinion and channel coverage, visit foxnews.com/media