Police in Chicago are searching for multiple suspects after two people were shot dead, and three others were wounded Monday afternoon during what authorities described as a "targeted" home invasion.
The shooting happened at about 1:45 p.m. in a second-floor apartment in the 2900-block of East 78th Street in the South Shore neighborhood, Chicago police said.
"I can't discuss the motive, it's unique to the crime itself and I don't want to take that away from the area detectives," Deputy Chief Loughran told reporters at the scene. "What I can say, specifically, is it does not appear to be a random act."
Multiple suspects fled the scene after the shooting, according to police.
ALLEGED CTA TRAIN ROBBER SHOT BY CONCEALED CARRY HOLDER
While police did not immediately release the ages or identities of the victims, FOX32 Chicago reported that a woman in her 20s was shot in the head and a man in his 20 was shot in the back. Both victims were found dead at the scene.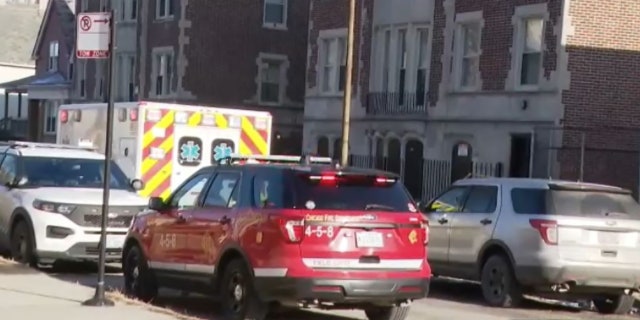 Police found two other adult victims with gunshot wounds inside the apartment. The fifth adult victim had escaped to a nearby McDonald's after getting shot. Police said the three victims were rushed University of Chicago Hospital in critical condition.
MAN WITH DISABILITIES SHOT IN THE HEAD WAITING FOR CHICAGO BUS: POLICE
No update on the three wounded victims was immediately available Tuesday morning.
It was unclear whether the five shooting victims were related or all lived in the apartment.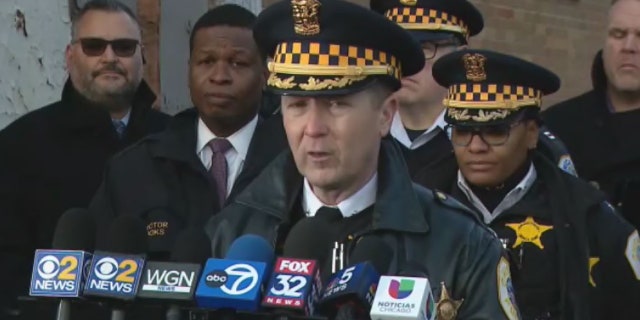 "We're investigating any relationship between any victims and offenders at this time, but it is very, very preliminary to discuss it," Loughran said.
Police told Fox News Digital on Tuesday morning that detectives were still investigating.