An official with the Chinese Embassy in the United States emailed a staff member of the House Select Subcommittee on the Coronavirus Pandemic Chairman Rep. Brad Wenstrup, R-Ohio, expressing China's "grave concern" with an upcoming hearing on the origins of COVID-19.
In an email sent on Friday at 2:15 a.m., Li Xiang, the Chinese Embassy's liaison to Congress, emailed the staff member regarding the subcomittee's hearing on April 18, which is titled "Investigating the Origins of COVID-19, Part 2: China and the Available Intelligence."
"I am Counselor Li Xiang with the Chinese Embassy in the US. I am reaching out to express our grave concern regarding the COVID-19 Origins hearing to be chaired by Congressman Wenstrup on next Tuesday. According to the announcement, the hearing is to examine 'China's complicity in the COVID-19' crisis and hold China accountable. We firmly oppose it," Xiang wrote in the email.
A spokesperson for the Select Subcommittee on the Coronavirus Pandemic told Fox News Digital that the Chinese Embassy's attempt to silence the subcommittee's work is "absurd."
CHINA WRITES FURIOUS LETTER TO HAWLEY ON COVID ORIGINS BILL: 'POLITICAL MANIPULATION'
"What is China trying to hide? The Embassy's attempt to silence the Select Subcommittee's investigation into the origins of COVID-19 is absurd, and it will not work. Holding China accountable for its role in this crisis is an essential part of preparing our country to address future national security threats and pandemics. Chairman Wenstrup is committed to examining all intelligence related to where and how this pandemic began. The members of the Select Subcommittee will not stop or stall their investigation on account of 'grave concerns,' foreign intimidation, and baseless opposition," the spokesperson said.
The hearing on April 18 will feature testimony from Former Director of National Intelligence John Ratcliffe and Former U.S. Deputy Assistant Secretary of State for East Asian and Pacific Affairs David Feith.
This isn't the first time that the Chinese Embassy has attempted to pressure lawmakers who seek information on where the virus began.
CHINA SAYS IT 'HOPES AND BELIEVES' GERMANY WILL SUPPORT ITS 'PEACEFUL REUNIFICATION' WITH TAIWAN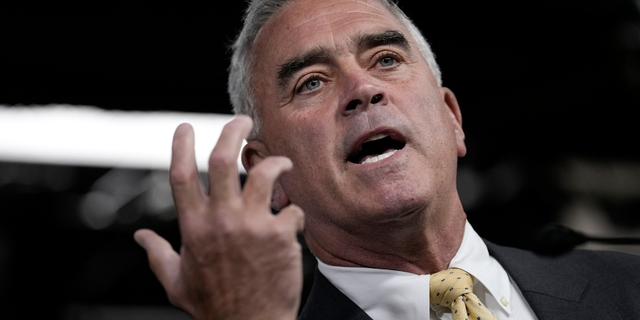 In March, Xiang sent a letter to the chief of staff for Sen. Josh Hawley, R-Mo., saying that the lawmaker's bill to declassify information regarding the origins of COVID-19 were an act of "political manipulation."
CLICK HERE TO GET THE FOX NEWS APP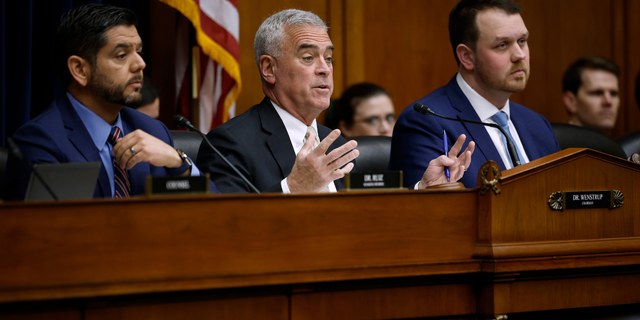 "I am reaching out to express our grave concern regarding the 'Covid-19 Origin Act of 2023' (S.619), which falsely claimed that the Covid-19 coronavirus originated from Wuhan Institute of Virology, accuses China of blocking international investigations, refusing to share information and lacking transparency etc. and required the Director of National Intelligence to declassify information relating to the origin of COVID–19. China firmly opposes and strongly condemns this," the letter states.
Fox News' Elizabeth Elkind contributed to this report.