A prominent member of the House Freedom Caucus told Fox News that votes for House speaker candidates other than Rep-elect Kevin McCarthy, R-Calif., are intended to protect the American people against the "swamp."
Rep.-elect Chip Roy, R-Texas, told "Special Report" the American people have signaled they are tired of business-as-usual in Washington, and that some simple steps that can be taken to ensure proper representation are to allow amendments to be called up on the House floor, and to prevent accelerated passage of trillion-dollar omnibus bills without proper oversight.
"[We're] trying to make sure we stand up to fight for them and to represent our constituents against a swamp that is basically rolling over [on] $1.7 trillion omnibus bills. They get no real representation. We can't offer amendments on the floor. We can't actually have participation in the process because things are cooked up in secret committees – in the Rules Committee, as they call it…" he said.
Roy, who had exited a meeting between McCarthy proponents and opponents, said he and others now supporting Rep.-elect Byron Donalds, R-Fla. for the speakership are doing exactly what their voters sent them to the Capitol to do.
REPUBLICANS TORCHED FOR MCCARTHY-HOUSE SPEAKER VOTE FIASCO: 'WORST GAME OF CHICKEN EVER'
Roy characterized the Rules Committee – most recently chaired by Massachusetts Democrat James McGovern – a "secret" panel that funnels legislation to the floor without allowing rank-and-file lawmakers to offer input.
"So this is all about defending the American people against the swamp. And we're having conversations right now… and we're making progress, but we still have a long way to go."
One demand therefore is for enough conservatives or Freedom Caucus members to sit on the Rules Committee to "block bad bills," he said.
"I want to make sure that Republicans are the ones making sure that those bills get through the Rules Committee to the floor. And I want an open amendment process, and I want to be able to have the ability to make points-of-order on the floor if amendments aren't going to be relevant; if they're not germane," he said.
MCCARTHY NOT BACKING DOWN FROM SPEAKER BID AFTER HEATED MEETING WITH GOP: 'I'M NOT GOING ANYWHERE'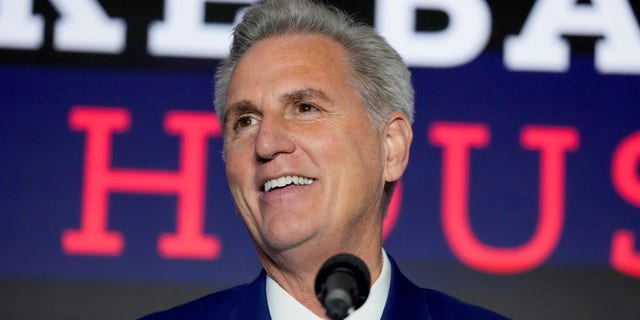 In response, anchor Bret Baier asked if therefore Roy and others are equating McCarthy with the "swamp" – and by extension, former President Donald Trump, who has forcefully backed the Californian for the speaker role.
"Well, look, you can talk to President Trump about his endorsements," Roy replied, adding later in the interview that Trump can "say whatever he wants" in terms of whether the current spectacle is a "dangerous game."
When asked if Donalds therefore has agreed to the list of things Roy and others have asked for, the Freedom Caucus member replied the Floridian is "part of our conversations" and at least "on the same page as I am about what we need to do."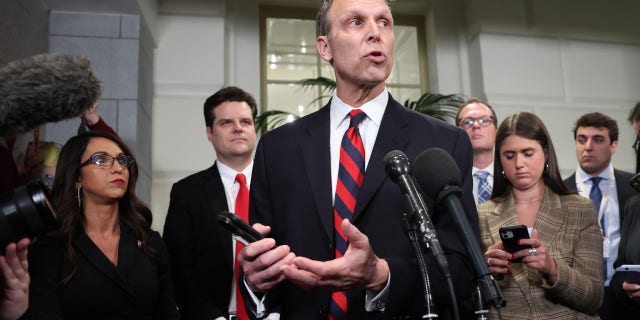 "Byron Donalds wants to change the swamp," he said, adding that, unlike others has not been in Congress for the past decade-plus. "Byron Donalds hasn't been … a part of raising the debt from about $11 trillion in 2009 to $32 trillion this year."
"The American people didn't send us up here to continue the status quo," he added later. "So Kevin's going to have to give us the ability to constrain the swamp…"
Roy further noted it is not unprecedented for Speakership votes to last multiple rounds, pointing to the last such occurrence 100 years ago, when it took the House 9 tallies to name Rep. Frederick Gillett, R-Mass., the Speaker.
Prior to that, a two-month, 133-ballot marathon ensued in 1855 via which another Massachusetts lawmaker, Rep. Nathaniel Banks, was elected speaker amid nationwide disagreements over slavery and immigration.