CNN anchor Christiane Amanpour claimed that the "rest of the world" agrees with the Queen of Jordan, Rania Al Abdullah's lament that the western world seems to show more support for Israel over the Palestinian people in the Israel-Hamas war.
Amanpour pushed that most other people around the world acknowledge there is a "glaring double standard" in people recognizing the tragedy of Hamas' attack on Israel on Oct. 7 while not showing enough sympathy for Palestinians.
The anchor made her comments on "CNN This Morning" Wednesday, following her interview with the Queen of Jordan from the previous evening. CNN anchors introduced Amanpour by playing a clip of her interview with the world leader.
'THE VIEW' CO-HOST CALLS OUT 'SQUAD' DEMOCRATS FOR ACCUSING ISRAEL OF ATTACK ON GAZA HOSPITAL: 'SHAME' ON THEM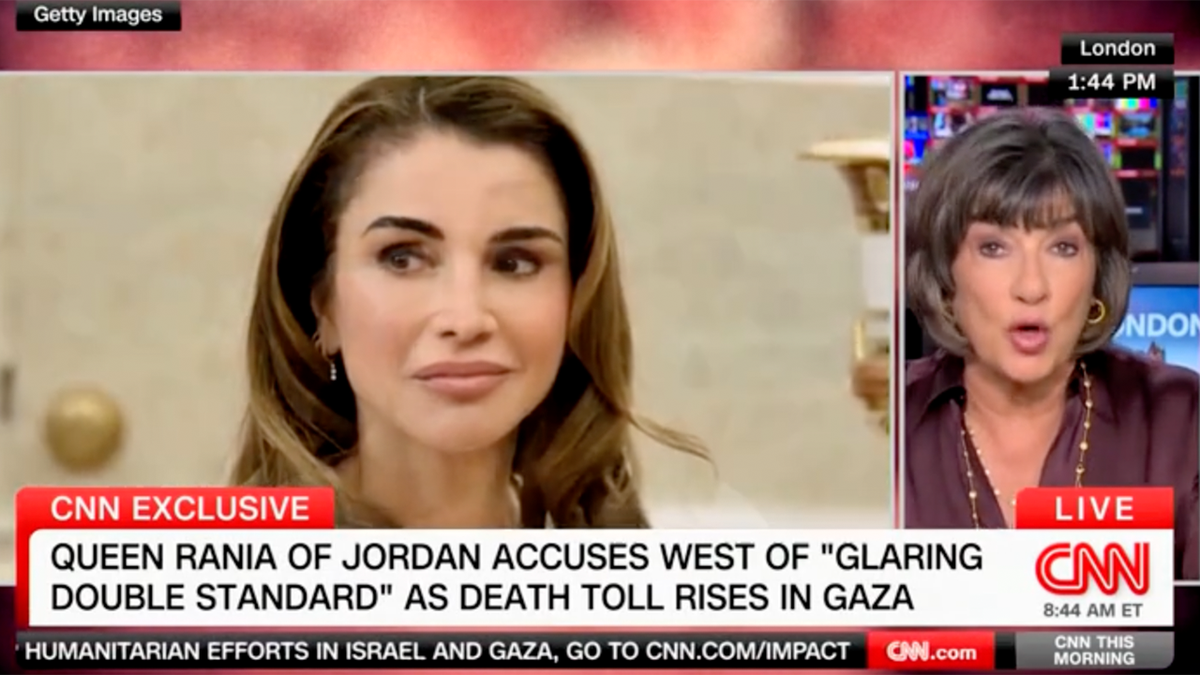 In it, the queen stated, "When October 7th happened, the world immediately and unequivocally stood by Israel and tried to defend itself and condemned the attack that happened. But when we — what we're seeing the last couple of weeks, we are seeing silence in the world. You know, countries have stopped just expressing concern or acknowledging the casualties. But always with a preface of declaration of support for Israel."
"And you know, are we being told that it is wrong to kill a family, an entire family at gunpoint, but it's okay to shell them to death?" the queen asked.
When asked what she believed the primary takeaway was Wednesday morning, Amanpour said, "The primary takeaway is that she is expressing exactly what the rest of the world thinks. The world in which the Muslims and many, many other parts of the world believe that there is a, as she said, a glaring double standard."
Amanpour further detailed Al Abdullah's perspective, stating, "Because she was saying even as a mother, you know, of course it was unbearable to see what happened in Israel on October 7th, but also unbearable to see what is happening to some 2,000 children and many, many others inside Gaza under the air campaign right now."
Amanpour then brought up her recent conversation with Gershon Baskin, who she noted is one of the Israeli hostage negotiators working to free Israelis and some Americans out of Hamas captivity.
According to the anchor, Baskin also shared Al Abdullah's' perspective. Amanpour told CNN that Baskin said the crisis between Israel and Hamas is as intense as it is because the Israelis are keeping Palestinians in an "open-air prison."
HUNDREDS KILLED IN BLAST AT GAZA STRIP HOSPITAL; ISRAEL SAYS ISLAMIC JIHAD'S 'FAILED ROCKET LAUNCH' TO BLAME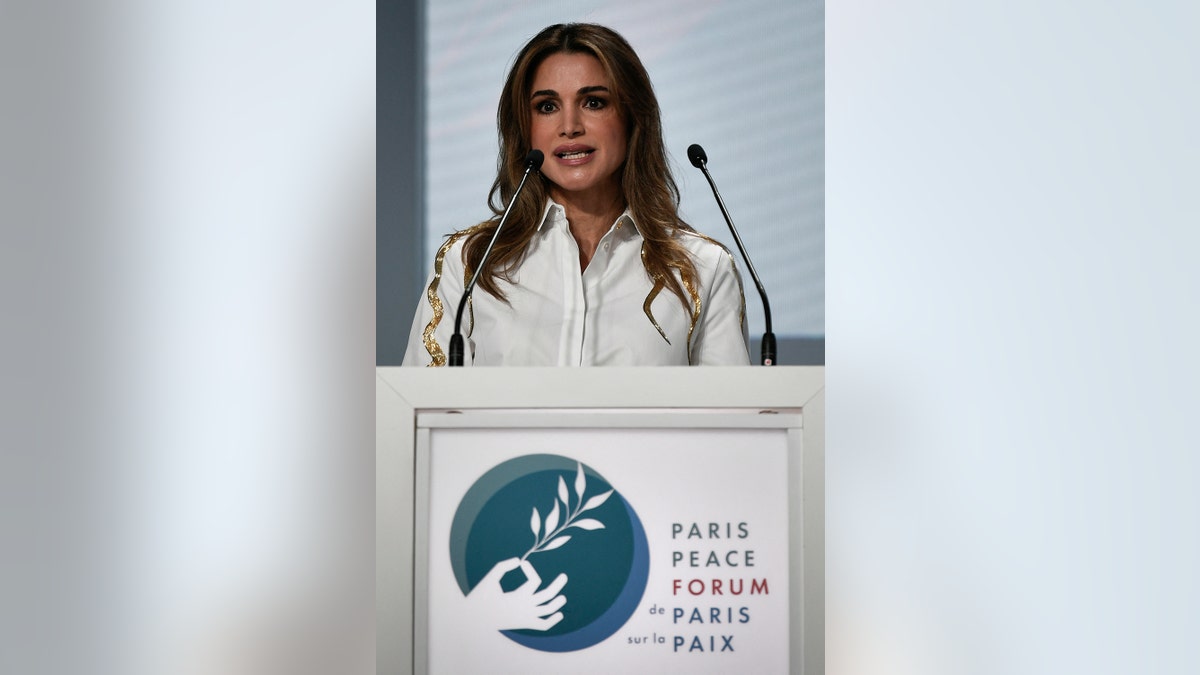 "He said, 'Israel cannot keep another people occupied for 56 years and expect peace. You cannot lock two million people up in an open-air prison and expect them to be quiet. And for the Palestinians it should be a wake-up call that if you support radical, fanatic leaders, and refuse to recognize the other people living there, you also are going to be suffering because of this.'"
Amanpour added, "So I found that whole conversation really fascinating."
CNN followed up with another clip of Jordan's queen, in which she said, "I just want to remind the world that Palestinian mothers love their children just as much as any other mother in the world."
She added, "The silence is deafening and to many in our region it makes the western world complicit, you know, through their support and through the cover that they give Israel, that it is just trying to defend itself. Many in the Arab world are looking at the western world as not just tolerating this, but aiding and abetting it."
When asked what she thought of that quote, Amanpour noted they were "Striking, but true in that part of the world. And in many parts, even on campuses in the United States, there's a much more nuanced view."
"It is very difficult to, you know, to try to convince people that two things can be, you know, that there can be two thoughts – that the savagery of what happened inside Israel on October 7th, but also the death and the killing of children and civilians inside Gaza – that inflames the world and makes them think that there is a double standard," Amanpour stated.
CLICK HERE TO GET THE FOX NEWS APP
For more Culture, Media, Education, Opinion, and channel coverage, visit foxnews.com/media.