The names of two people who signed Rep. George Santos' $500,000 bond were unsealed in federal court in New York on Thursday.
Santos' father, Gercino dos Santos, and his aunt, Elma Preven, signed the bond unsealed in the U.S. District Court for the Eastern District of New York, according to the unsealed document, enabling the Republican freshman congressman's pretrial release last month as he awaits trial on federal charges of fraud, money laundering and theft of public funds.
Santos, R-N.Y., pleaded not guilty on May 10 to a 13-count indictment that alleges he duped donors, stole from his campaign, lied to Congress about being a millionaire and cheated to collect unemployment benefits he didn't deserve. He was released from federal custody by posting bond. Though his bond signers did not have to put up the $500,000 up front, they would be on the hook financially if Santos violated the terms of his release, which include surrendering his passport and remain either in New York City, Long Island or Washington, D.C.
Santos had fought to keep the identities of the individuals who signed his bond a secret. It was previously reported that three people signed the bond.
GEORGE SANTOS BECOMES TREASURER OF HIS OWN CAMPAIGN FOLLOWING INDICTMENT
After news organizations pushed for the filings to be made public, U.S. Magistrate Judge Anne Shields denied Santos' request to keep the information under seal. Santos appealed the decision, with his lawyer arguing that the co-signers should be given the opportunity to withdraw their support before the names are released.
The appeal was denied on Tuesday. In siding with several media outlets that sought to have the names become public, Long Island U.S. District Court Judge Joanna Seybert ordered that "all previously sealed documents, including the bond, are to be unsealed to the extent that the names of defendant's suretors are to be disclosed."
"It is further ordered that the aforementioned documents shall be kept under seal until Thursday, 22 June at 12 p.m., during which time defendant may move to modify the conditions of his release, should the suretors seek to withdraw from serving as suretors," Seybert wrote.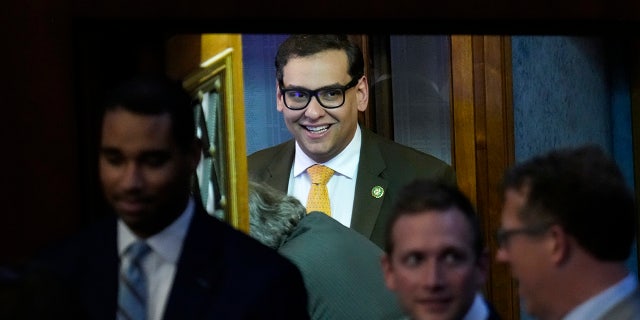 REPUBLICANS BLOCK GEORGE SANTOS EXPULSION, REFER MATTER TO HOUSE ETHICS COMMITTEE
In a court filing this month, the congressman's attorney, Joseph Murray, said Santos would rather go to jail than subject his guarantors to the "great harm" that could come from public disclosure.
While the identities of signatories are normally made public, Murray pointed to the "media frenzy and hateful attacks" faced by Santos as a reason to make an exception. Santos told reporters after his initial court appearance that they would "never get" information about the source of his bail funds, saying the media would "harass them and make their life miserable."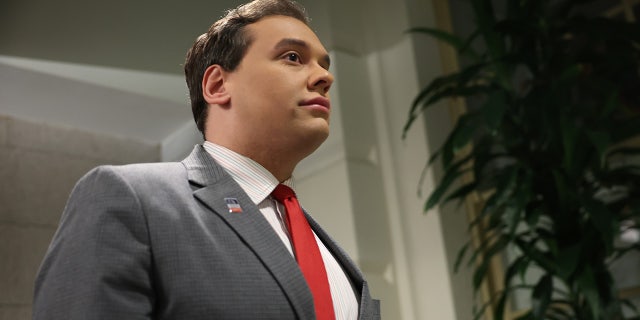 CLICK HERE TO GET THE FOX NEWS APP
The source of the bail funds had stoked widespread speculation, including allegations by some House Democrats that a financial supporter of the congressman could be seeking to exert political influence. Earlier this week, Reps. Dan Goldman, D-N.Y., and Greg Landsman, D-Ohio, introduced a resolution that called on the House Ethics Committee to disclose the names so that they could determine whether Santos was in violation of congressional gifting rules.
The Associated Press contributed to this report.