On Tuesday, January 24, Ali Stroker (singer and first wheelchair-using actress to appear on Broadway and win a Tony award) will talk about her new book, "Ali and the Sea Stars," with illustrator Gillian Reid, and deliver a message about going after your dreams with the help of a supportive community. "I have been so lucky to have really supportive people around me my whole life, and it's given me confidence to go after my creative dreams," says Stroker. Then Reid will lead viewers through two art experiences, encouraging them to draw characters' emotions and create their own homemade drama props.
On Wednesday, January 25, professional Indigenous dancer Ria Thundercloud will share her unique journey with students and talk about her new book with illustrator Kalila J. Fuller, "Finding My Dance." Then Kalila will show kids how to create nature-inspired patterns and sketch bodies in movement. Expect gems like this from Thundercloud: "If you don't know where to begin when it comes to dancing, I encourage you to check out your own lineage. Go back in time and research who you are to connect with yourself, your own identity and your family."
There's a whole day (Thursday, January 26) devoted to Language and Laughter, and the guests of honor are two comedic voices who have come together to create something great: a new book. Comedian James "Murr" Murray and comedic writer Carsen Smith will discuss "Area 51 Interns: Alien Summer." They'll keep it light, play with language and humor and even inspire kids to think on their feet with improv art creations. Murray had this to add on the topic of creativity: "You can affect the world and your own life in a positive way by using your imagination, your words and your creativity."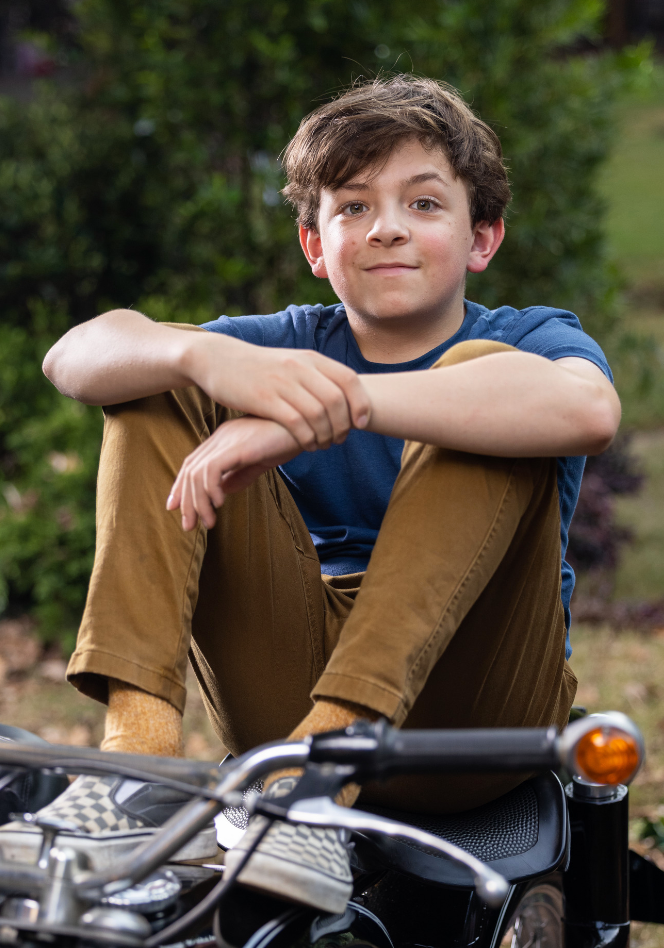 Crayola will have a whole spotlight day on Friday, January 27, with 13-year-old actor and artist Winslow Fegley. The "Lyle, Lyle, Crocodile" star (also of the films "8-Bit Christmas," "Timmy Failure," and "Nightbooks") will be joining Crayola Creativity Week for a day themed around the Keys to Kindness. He'll talk to kids about coming up with creative solutions and show them how to illustrate unexpected friendships and embrace change. Then Winslow's cast members, alongside the filmmakers, will read "The House on East 88th Street", one of the books that inspired the hit movie "Lyle, Lyle, Crocodile."
Crayola will be devoting Saturday, January 28, to Self-Confidence and Student Voice with Run DMC's own Darryl "DMC" McDaniels and illustrator Tristan Tait. McDaniels will share wisdom like this: "My message to kids is this: You all have a story, you all have a sound, you all have music inside of you. Find your music, your sound."
In addition to everyone mentioned, NASA astronauts, scientists and engineers will also be featured in Crayola Creativity Week activities to launch the program on Monday, January 23.
Participants can also tune in to a special livestream event on Friday, January 27, at 2 p.m. EST to see celebrations occurring around the world and hear inspirational messages from celebrities including actress Lyric Hurd, Olympic champion Nathan Chen and the KIDZ BOP kids.
To close out the week, meteorologist and author of "Misty The Cloud" book series Dylan Dreyer will connect emotions and weather with vocabulary used to describe both, such as sunny, turbulent, stormy and calm, alongside illustrator Rosie Butcher, on Sunday, January 29. "I'm so excited to participate in Crayola Creativity Week," said Dreyer. "I've been exploring creativity since I was young. I've always loved weather, science, writing and drawing, but it wasn't until recently that I combined that creativity by creating the 'Misty The Cloud' series and I want to remind parents, kids and teachers to always be yourself. Let's be creative!"
Want to join the fun? Crayola has made it exceptionally easy to sign up for Crayola Creativity Week. Parents and educators can learn more about the program and sign up to participate by visiting Crayola.com/CreativityWeek for access to the learning content and virtual events.
It's going to be a meaningful experience for kids and adults alike, and
Crayola is ready to make Crayola Creativity Week 2023 the best one yet!