The Washington State Department of Health (DOH) is taking heat for refusing to use the word "woman" once in an advertisement about cervical cancer awareness.
"Transmasculine persons with a cervix should talk to their doctor about #CervicalCancer screening and the #HPVvax," the official Twitter page for the DOH told its over 60,000 followers on Jan. 13.
"Transmasculine" is a term used to describe "people who were assigned female at birth, but do not identify as female," according to The Economist. Cosmopolitan magazine defines a transmasculine person as falling on "the masculine spectrum," per the education director of adult toy retailer and sexual health company Good Vibrations.
JERSEY GOVERNMENT ACCOUNT OMITS 'WOMEN' IN POST ENCOURAGING CERVICAL SCREENINGS
The DOH's choice of language was savaged on Twitter, with many users asking the health department why they chose not to acknowledge "women" once in the post.
PR expert Jeremy Knauff responded directly to the post: "This is mental illness."
"You mean women?" conservative political commentator Kangmin Lee asked the government account.
Pro Capital Wealth Management founder Cory Proctor also slammed the post: "This is a joke."
JK ROWLING BLASTS PRO-TRANS POLITICIANS FOR POSING IN FRONT OF SIGNS 'CALLING FOR VIOLENCE AGAINST WOMEN'
As the post continued to take heat online for erasing women from cervical cancer screenings, the Jason Rantz Show reported that the Washington DOH "de facto censored critics by hiding their responses on the Twitter thread."
"WA DOH's social media handler hid over 40 responses critical of the ad campaign," radio host Jason Rantz wrote.
That was, until Rantz's show — which has over 110,000 followers on Twitter — called out the DOH for censorship of its ideological opponents.
"Comments with offensive content were hidden by staff over the weekend," one DOH spokesperson reportedly told the show after a request for comment. But the DOH allegedly retreated, making some posts viewable again, while it left others "hidden."
"Upon second review and evaluation, several comments which were originally hidden were unhidden, while comments which violated our policy have remained hidden."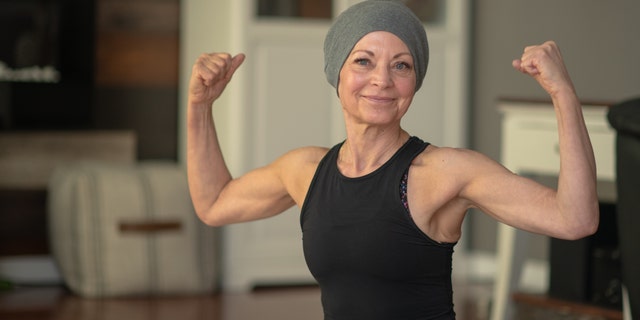 SAM SMITH CALLED FOR BRIT AWARDS TO GO GENDER-NEUTRAL, NOW SAYS IT'S A 'SHAME' NO WOMEN NOMINATED THIS YEAR
Rantz argued that the DOH's post was about much more than health, it was about politics.
"Raising awareness about the importance of cervical screenings is important. But an awareness campaign that they know will illicit mockery doesn't help the cause. It does, however, make WA DOH staff seem like victims who fight for the transmasculine persons with cervix community."
"And that's worth much more than health to this department," Rantz added.
The Biden administration has been notorious for repeatedly referring to pregnant women as "pregnant people."
The DOH did not immediately respond to a request for comment from Fox News Digital.
CLICK HERE TO GET THE FOX NEWS APP