Dallas Zoo officials said Monday that they are working with authorities following the "pretty suspicious" death of Pin, an endangered lappet-faced vulture, and announced a hefty reward for information.
In a press conference, Dallas Zoo CEO Gregg Hudson told reporters that after the bird was found dead with a "wound" over the weekend, the zoo alerted Dallas police.
In a release provided to Fox News Digital, the zoo also said Pin had "injuries," which were discovered after an autopsy on the animal, known as a gross necropsy.
In response to Pin's death, the zoo has increased surveillance cameras substantially, including solar tower units from police. The bird's death comes just over a week after a frantic search was conducted for a missing clouded leopard at the zoo.
DALLAS ZOO ASKS POLICE TO INVESTIGATE 'UNUSUAL' DEATH OF ENDANGERED VULTURE
Furthermore, the facility has more than doubled its overnight security and increased staff presence.
"We're going to continue to expand and implement whatever it takes for the safety and security measures of the animals, the staff and the people [who] live near the zoo," he said.
Dallas police are in the process of conducting interviews and Fish and Wildlife officials are assisting in the investigation.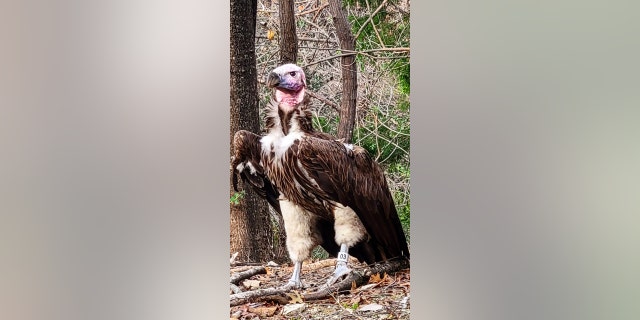 The zoo is also asking for help from the public and offering a reward.
"We are offering a $10,000 reward for information that leads to arrest and indictment," Hudson said, noting that in his more than three decades in the profession, he had never experienced a situation like what happened on Saturday and with Nova the clouded leopard, who escaped through an opening in her exhibit after it was intentionally cut.
ZOO TAMPA CONCERNED ABOUT MANATEE DEATH TOLL: 'IT'S VERY DISTURBING'
While investigating how Nova escaped, another opening that appeared to be intentionally cut was found in an exhibit for langur monkeys. None of the monkeys escaped from the habitat, but police opened a criminal mischief offense report.
"It's totally unprecedented and very, very disturbing," Hudson said, noting that "everything" is being looked at.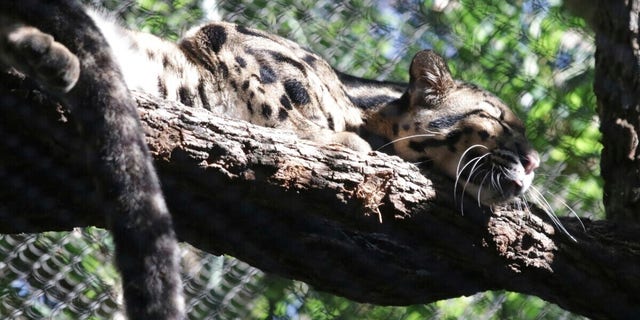 Pin, who was at least 35 years old, had been at the zoo for 33 years. There are likely only 6,500 individuals of the species left on Earth.
There are now 27 individual lappet-face vultures in U.S. zoos, and 41 in zoos outside the U.S.
CLICK HERE TO GET THE FOX NEWS APP
"We're so grateful for the support we've received as we comprehend the unexpected loss of our 35-year-old lappet-faced vulture, Pin. Losing him is devastating not only to our Zoo family but also to the conservation efforts of this species. Pin will be missed dearly by everyone," the zoo tweeted Tuesday.
Fox News' Paul Best contributed to this report.