A Washington, D.C., man was convicted for breaking into a home in Maryland and sexually assaulting a 9-year-old girl he found asleep in her bedroom.
Joshua Grice, 30, was convicted of first-degree rape and first-degree burglary-home invasion for the Nov. 29, 2021, incident. Grice faces a mandatory minimum of 25 years in prison and the potential of a life sentence. A sentencing hearing is scheduled for September.
The 9-year-old girl was sleeping in her bed at a home in Takoma Park, Maryland when she woke up to a man wearing all black clothing, a black hat and a black face mask sitting on top of her.
MARYLAND MIDDLE SCHOOL SECURITY GUARD CHARGED AFTER ALLEGEDLY SHOWING PORN TO STUDENT
He sexually assaulted the girl before running into the living room area and leaving through an open window, according to Fox 5 DC.
The victim alerted her sister, also a minor, who was asleep in an adjacent bed. The girl's sister went into the living room area and spotted the suspect standing outside the open window and looking into the apartment.
After the suspect noticed the victim's sister, he ran from the area. Police then responded to the scene and set up a perimeter but did not find the suspect.
MARYLAND RIDESHARE PASSENGER ASSAULTS DRIVER AND DOES DRUGS IN CAR: POLICE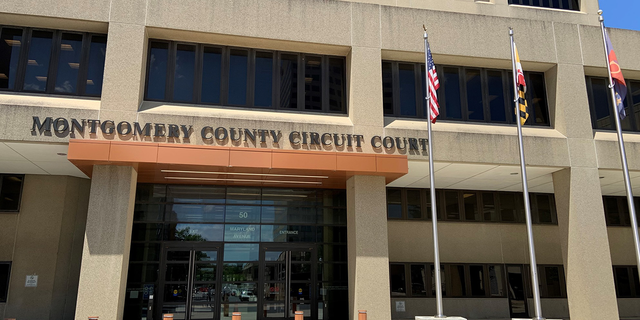 CLICK HERE TO GET THE FOX NEWS APP
In May 2022, the Montgomery County Crime Lab matched a DNA sample from the victim's underwear to Grice.
"This violent offender preyed on a young, innocent child," State's Attorney John McCarthy said in a statement. "Due to the efforts of the Montgomery County Crime Lab, Montgomery County Police and our trial team, justice is being served. We also want to recognize the Tree House Child Advocacy Center for its impactful work in cases involving vulnerable victims."