Georgia Rep. Hank Johnson, a Democrat, said Wednesday that immigrants "coming across" the border are needed in America for construction efforts, to "put food on our table," and to clean up hospitals.
Johnson's comments came during a House Judiciary Committee markup of measures, including H.R. 2494 – known as the Protect Our Law enforcement with Immigration Control and Enforcement (POLICE) Act of 2023.
"Those folks coming across are the ones who are helping to put food on our table – without them, we're not able to eat," said Johnson, who represents the Peach State's Fourth District in the House. "If all of them were turned away and this legislation passed making it easier to get at people who are already here legally, and you have no immigration, then we would have no food on our plates."
"We would have nobody taking care of the building, the construction of our homes," he added. "We wouldn't have anybody cleaning up in the hospitals, you know, honest work that deserves an honest day's pay."
JAYAPAL CRITICIZED FOR SAYING IMMIGRANTS 'NEEDED' IN AMERICA TO 'PICK THE FOOD WE EAT' AND 'CLEAN OUR HOMES'
During his remarks, Johnson claimed that "immigration is important" and that individuals who are awaiting entry to the United States at the southern border "simply want to go to where the jobs are."
Moments earlier, Johnson said Republicans enjoy seeing immigrants "lined up at the border because they know that's a stream of labor ready to be exploited with cheap, if any, compensation."
"I mean, if you could get back to slavery you would gladly do so," Johnson told the Republicans on the committee. "But if you could pay people $1 an hour, you'd settle for that. That's the race to the bottom that we have with immigrants lined up at the border and trying to get in and go to work."
Johnson accused Republicans of pushing the legislation in an effort to further "demonize immigrants," claiming they have "no desire or will" to do "anything resembling comprehensive immigration reform, which would alleviate the situation that is occurring on our border now."
PELOSI SAYS FARMERS NEED ILLEGAL IMMIGRANTS 'TO PICK THE CROPS' IN FLORIDA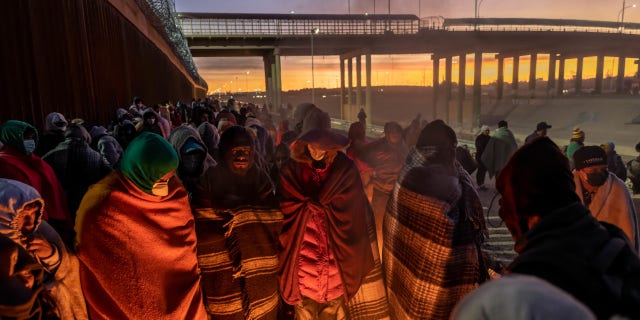 "I think my friends on the other side of the aisle like to see what they object to so vociferously," he said. "They like to see folks lined up at the border waiting to get into this country simply so they can work… and the only route they have to get in is to present themselves lawfully at the border and request asylum. That's the only pathway available to them and if we were to do some comprehensive immigration reform that would allow people to apply for lawful entry in the countries where they reside, which they're trying to leave so they can provide some economic opportunities for themselves and their families…"
Johnson's remarks about the type of work immigrants sometimes take part in throughout America align with comments made by some of his Democratic colleagues in the past, including Rep. Pramila Jayapal of Washington and former House Speaker Nancy Pelosi.
Last month during a House Judiciary Committee markup of legislation pertaining to the immigration crisis, Jayapal claimed immigrants are needed in America because they, among other things, "pick the food we eat," "clean our homes," and "rebuild our communities after climate disasters."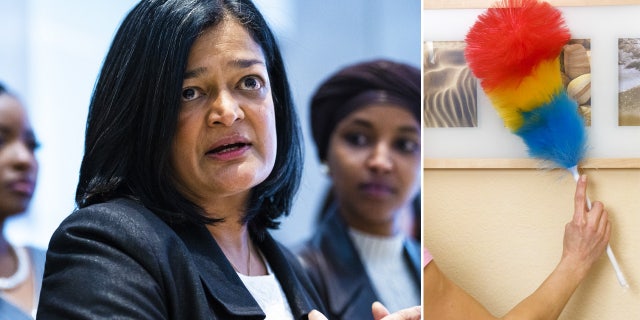 CLICK HERE TO GET THE FOX NEWS APP
Similarly, Pelosi said last September that farmers in Florida need illegal immigrants "to pick the crops" as she called for "comprehensive immigration reform" and said there was a shortage of workers in the U.S.
Johnson's comments came ahead of the end of the Title 42 public health order on Thursday. The public health order was put into place at the beginning of the COVID-19 pandemic in March 2020 and allows for the rapid expulsion of migrants at the southern border for public health reasons. In March, nearly half of all migrant encounters ended in a Title 42 expulsion. The order will end on May 11 along with the COVID-19 national emergency.
Fox News' Adam Shaw contributed to this article.