Hawaiian officials attributed the cause of catastrophic wildfires to alleged failures from the state's main power utility company and downed power lines this week after Democrats blamed the disaster on global warming.
In a lawsuit filed Thursday, the government of Maui County, Hawaii, alleged Hawaiian Electric Company (HECO) and its subsidiaries failed to properly power down live electrical equipment amid a red flag windstorm earlier this month. Due to this failure, downed power lines operated by the utility company sparked a series of deadly fires on the island, the lawsuit claimed.
"The lawsuit alleges that the Defendants acted negligently by failing to power down their electrical equipment despite a National Weather Service Red Flag Warning on August 7th," Maui County said in a release announcing its lawsuit.
"The lawsuit further alleges HECO's energized and downed power lines ignited dry fuel such as grass and brush, causing the fires," the announcement added. "The lawsuit also alleges failure to maintain the system and power grid, which caused the systemic failures starting three different fires on August 8th."
EXPERTS THROW COLD WATER ON DEM CLAIMS THAT HAWAII WILDFIRES CAUSED BY CLIMATE CHANGE
Maui County argued in the lawsuit that HECO has a duty "to properly maintain and repair the electric transmission lines, and other equipment including utility poles associated with their transmission of electricity, and to keep vegetation properly trimmed and maintained so as to prevent contact with overhead power lines and other electric equipment."
However, Democratic lawmakers, a top White House official and Hawaii Gov. Josh Green have all blamed the event, which has claimed the lives of at least 115 people, on human-caused global warming.
ENVIRONMENTALISTS ARE BLOCKING FOREST MANAGEMENT METHODS SAVING ICONIC SEQUOIAS AMID YOSEMITE WILDFIRE
"This is devastating. This is a climate emergency," Sen. Ed Markey, D-Mass., an original sponsor of the Green New Deal, wrote in a post on X on Aug. 10. "I stand in solidarity with my friends and colleagues from Hawai'i — we must act fast, provide aid, and invest in a resilient and safe future."
"Heartbreaking fires in Hawaii! Scientists are clear that climate chaos wreaking havoc on ecosystems everywhere is the new norm," Sen. Jeff Merkley, D-Ore., said in a separate post. "We need to take action immediately or else it will get even worse."
Rep. Ro Khanna, D-Calif., who spearheaded a recent congressional investigation into Big Oil, called on President Biden to declare a "climate emergency" in response to the fires.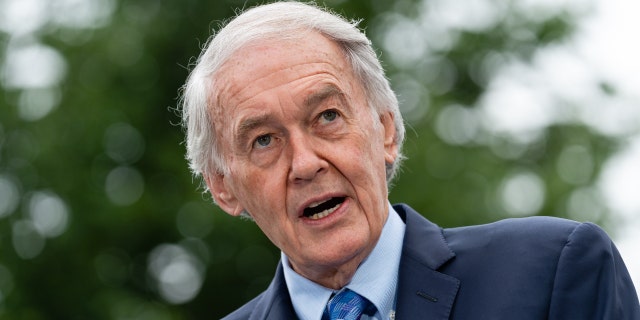 "My heart breaks hearing of the devastation in Maui," Rep. Cori Bush, D-Mo., added. "The climate crisis is here and it's killing people. It's time for [Biden] to declare a climate emergency."
Sen. Dick Durbin, D-Ill., joined in, saying the wildfires were a "devastating view of our planet as we fail to adequately address the climate crisis."
And White House clean energy czar John Podesta called for policies to reduce carbon emissions to fight future natural disasters like the Maui wildfires which he said were "fueled by climate change."
HAWAII WINDS TO LESSEN AS FIREFIGHTERS ATTEMPT TO CONTAIN WILDFIRES; CONDITIONS REMAIN DRY AND BREEZY
"This summer has brought one climate disaster after another, from extreme heat in Arizona and Texas and across the Southeast, to floods in Vermont and upstate New York, to thick smoke from Canadian wildfires," Podesta told reporters on Aug. 16. "And all of us have watched in horror as the Maui fires have claimed over 100 lives — the largest loss of life of a fire in the last 100 years in America."
"To stop these disasters from getting even worse, we have to cut the carbon pollution that's driving the climate crisis, and that's what the Inflation Reduction Act is all about," he continued.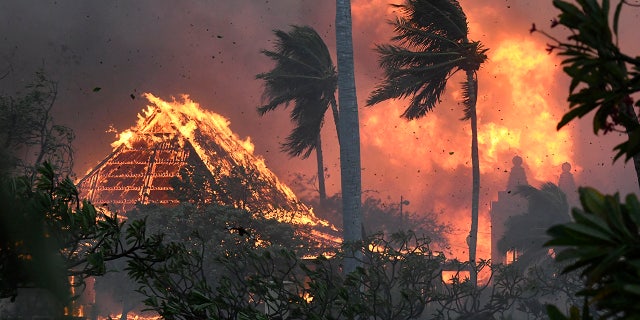 Experts, though, have thrown cold water on claims that climate change triggered the Maui fires.
Instead, they said the event was largely a result of years of poor forest and brush management, in addition to declining agriculture. Such conditions, they said, allow fires to spread rapidly and make fires harder to contain.
CLICK HERE TO GET THE FOX NEWS APP
"Blaming this on weather and climate is misleading," said Clay Trauernicht, a University of Hawaii at Manoa professor and environmental management expert. "Hawai'i's fire problem is due to the vast areas of unmanaged, nonnative grasslands from decades of declining agriculture."
"These savannas now cover about a million acres across the main Hawaiian Islands, mostly the legacy of land clearing for plantation agriculture and ranching in the late 1800s/early 1900s," he continued. "The transformation to savanna makes the landscape way more sensitive to bad 'fire weather' — hot, dry, windy conditions. It also means we get huge buildups of fuels during rainy periods."