House Democrats should throw their support behind retired Republican Michigan congressman Fred Upton, Washington Post columnist Perry Bacon Jr. argued on Wednesday.
The House of Representatives once again failed to vote for a Speaker of the House after more than 20 Republicans voted in favor of a candidate other than Rep-elect Kevin McCarthy, R-Calif. It marked the first time in 100 years that a House speaker had not been successfully elected during the first session.
Although many Democrats and members of the media celebrated and mocked the Republican stalemate, Bacon instead said this could be an opportunity to push a better, more unified government.
"House Democrats should stop acting as if Republicans-in-disarray is a fun movie for them to watch and start acting as though this is a crisis they can use to ensure better government for the next two years. Democrats mobilizing behind [Fred] Upton or another moderate Republican to be speaker is the kind of mature, patriotic act that America desperately needs," Bacon wrote.
LIBERALS CACKLE OVER REPUBLICAN STALEMATE IN HOUSE SPEAKER VOTE: 'THIS IS SO GREAT TO WITNESS'
Upton's name has previously been tossed around as a potential candidate to unite Democrats after Republicans began speaking out against McCarthy. With the current state of congressional leadership in flux, Bacon pushed for this idea.
"House Democrats should take advantage of the current impasse among House Republicans and back retired Rep. Fred Upton (Mich.) or another moderate Republican to become House speaker with a bipartisan coalition. This would be great for the country. Sure, it sounds quixotic. But we're in uncharted territory," he wrote.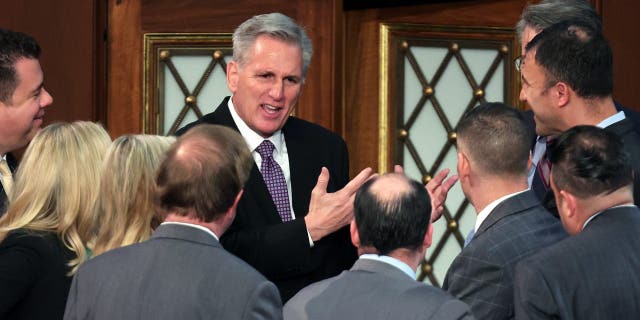 Upton, who previously retired from his position last April, would be the "ideal figure" to lead Congress, Bacon claimed, because of his support from President Biden as well as his choice to impeach former President Trump. In addition, Bacon warned about the alternative should Republicans push back against McCarthy.
CONSERVATIVE CIVIL WAR RAGES ON TWITTER AS MCCARTHY FAILS TO WIN SPEAKER VOTE
"But if the ultra-right members effectively depose McCarthy, whoever is the speaker would be even more beholden to a bloc that is way to the right of the country and seems more interested in tearing down institutions (the FBI) and people (Hunter Biden) than governing. That would be terrible for the country," Bacon wrote.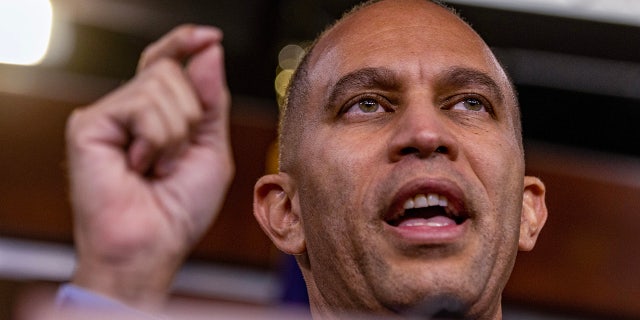 CLICK HERE TO GET THE FOX NEWS APP
By Wednesday, McCarthy failed to receive the 218 votes needed to be elected speaker. By contrast, every congressional Democrat voted in favor of Democratic leader Hakeem Jeffries to succeed his predecessor Rep. Nancy Pelosi, D-Calif., after the latter announced she was stepping down from her leadership position in December.