CAMBRIDGE, Mass. – Pro-Israel college students near Boston denounced a letter signed by more than two dozen Harvard University student organizations blaming the Middle East nation for Hamas' deadly surprise attack over the weekend.
"That letter was deeply disturbing," Annie, a Harvard student, told Fox News Digital at a rally outside Cambridge City Hall on Monday. "I'm appalled that so many student organizations have signed on to this."
PRO-ISRAEL COLLEGE STUDENTS 'APPALLED' BY STUDENT GROUPS' LETTER BLAMING ISRAEL FOR VIOLENCE:
WATCH MORE FOX NEWS DIGITAL ORIGINALS HERE
Yonah, a Boston University student, told Fox News Digital "every single club who signed that, they need to be informed on what's happening."
"That was despicable," he said. "They need to understand the gravity of the situation."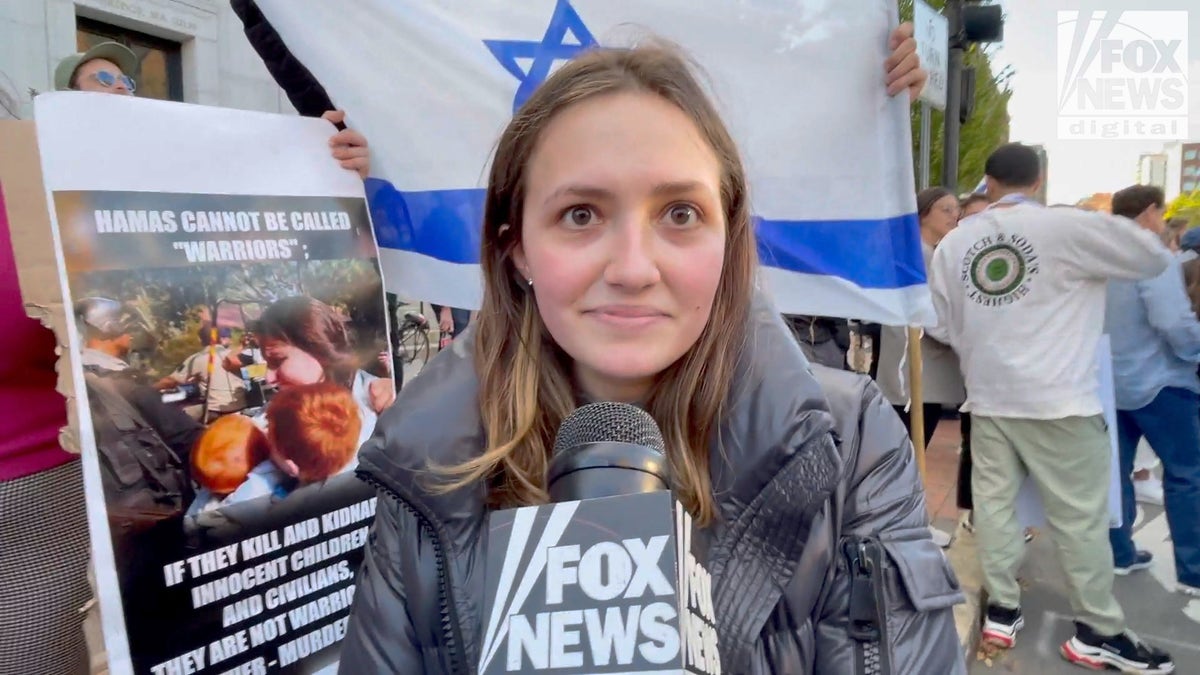 The Israeli government declared war against Hamas on Saturday after the terrorist group fired thousands of rockets out of Gaza and invaded, killing over 1,000 Israelis and taking hostages, including soldiers, women, children and older civilians. Harvard Palestine Solidarity Groups released a letter co-signed by 33 student organizations shortly after the attacks blaming Israel entirely and voiced support for Palestinians in Gaza.
"We, the undersigned student organizations, hold the Israeli regime entirely responsible for all unfolding violence," the statement read. "The apartheid regime is the only one to blame. Israeli violence has structured every aspect of Palestinian existence for 75 years."
Hamas militants have been accused of brutal acts of terrorism, including raping women and beheading babies. The terrorists also ambushed a music festival and shot point-blank into the crowd, while other militants waited at the exits to kill people fleeing.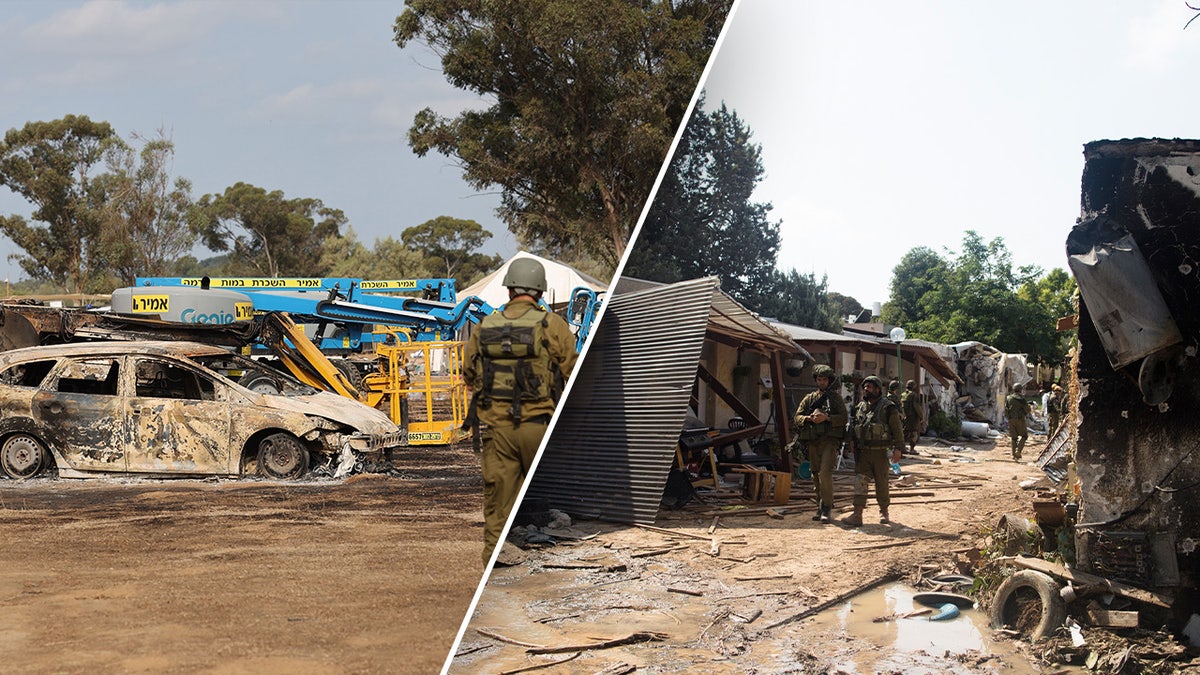 WHAT IS HAMAS? AN OVERVIEW OF THE ISLAMIC GROUP THAT ATTACKED ISRAEL
Aton, who attends the Massachusetts Institute of Technology, said the student letter was "really despicable and evil."
"It wasn't too surprising to me, but I think it opened the eyes of a lot of people that these groups can go to this extent," he said. "They used apartheid and oppression as a guise but what they really believe in is the illegitimacy of Israel."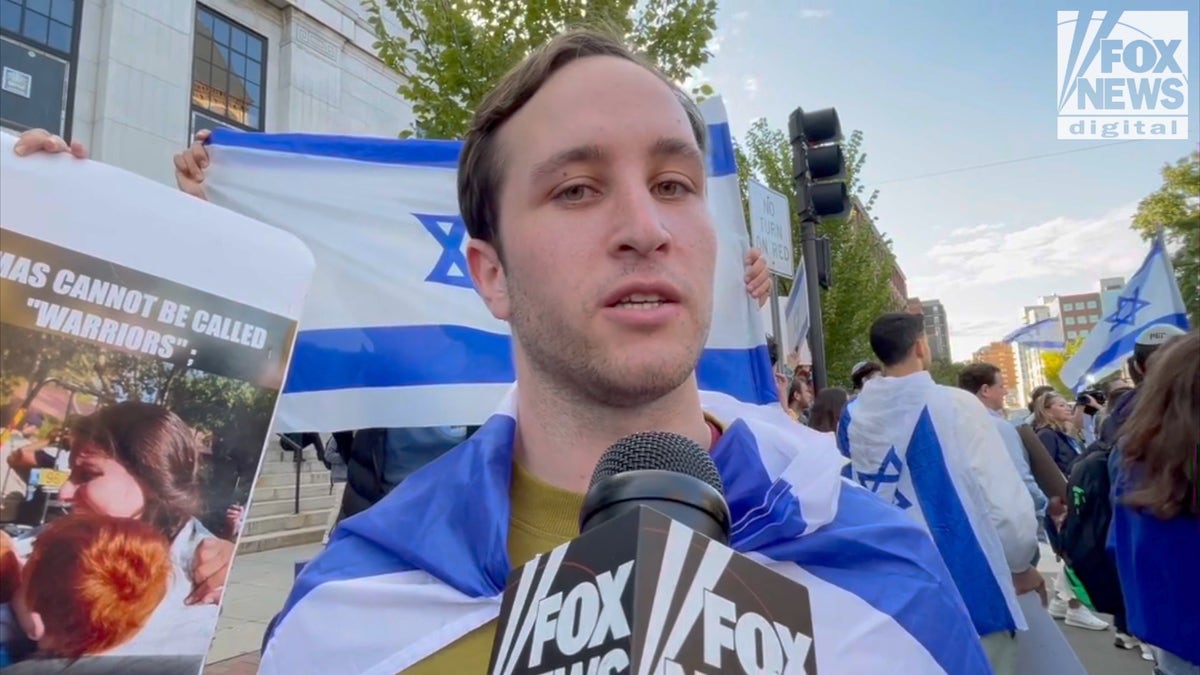 HARVARD PROFESSOR APOLOGIZES AFTER SUGGESTING HAMAS ATTACK ON ISRAEL WAS ATTEMPT TO HIDE NETANYAHU CORRUPTION
Some of the Boston-area college students told Fox News Digital they don't feel safe on their campuses because of the violent, anti-Israel rhetoric in the letter.
"I don't feel safe knowing that all of these people are in my classes and that they basically hate me and want me dead," Annie said.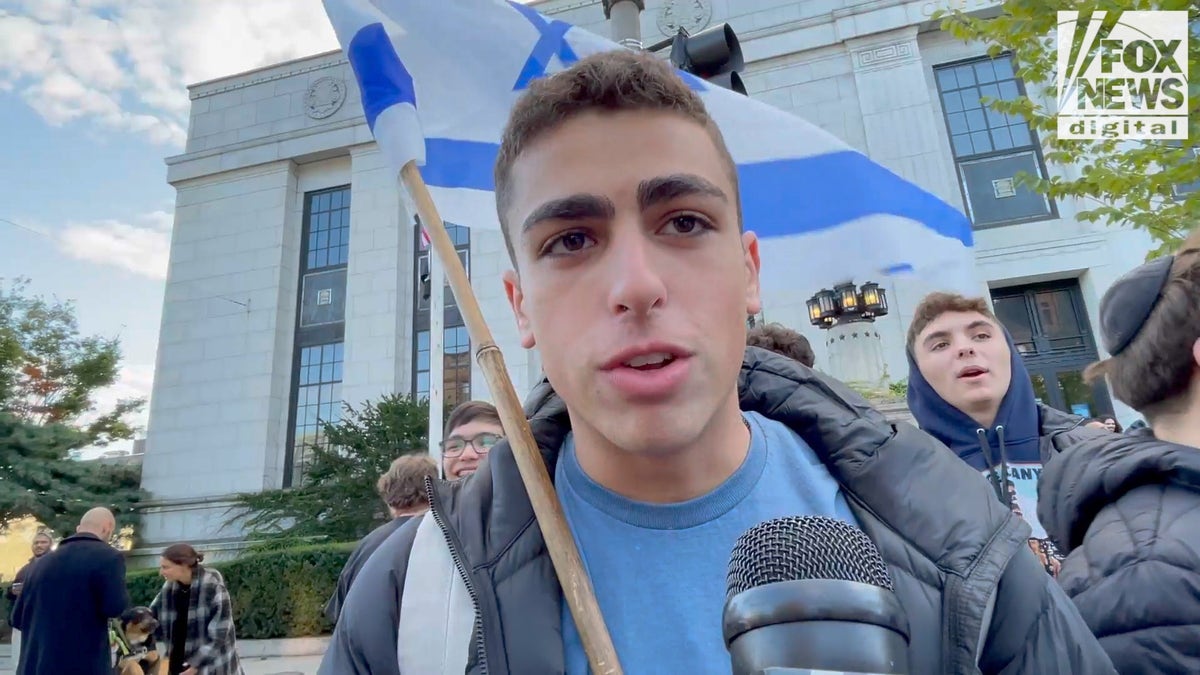 'NO MERCY': PRO-ISRAEL SUPPORTERS GATHER IN BOSTON COMMON, CALL FOR HAMAS TO BE DESTROYED
Mark, a student at Northeastern University, felt similar.
"I find it appalling. I don't feel safe wearing my Jewish star," Mark said. "It's a complete disgrace."
The letter from the student groups, which included the Harvard Jews for Liberation, said Hamas' attack did not occur "in a vacuum."
MAN CALLS PRO-ISRAEL PROTESTERS 'NAZIS' AND 'PIGS'. WATCH:
"For the last two decades, millions of Palestinians in Gaza have been forced to live in an open-air prison," the statement read. "Israeli officials promise to 'open the gates of hell,' and the massacres in Gaza have already commenced."
"Palestinians in Gaza have no shelters for refuge and nowhere to escape," the statement continued. "In the coming days, Palestinians will be forced to bear the full brunt of Israel's violence."
DEM SENATOR BOOED AT PRO-ISRAEL RALLY AFTER SUGGESTING A 'DE-ESCALATION OF THE CURRENT VIOLENCE'
Israeli Defense Minister Yoav Gallant ordered a "complete siege" on Gaza in response to Hamas' terrorist attacks. Israel's retaliatory attacks have killed at least 830 people in Gaza, according to Palestinian authorities.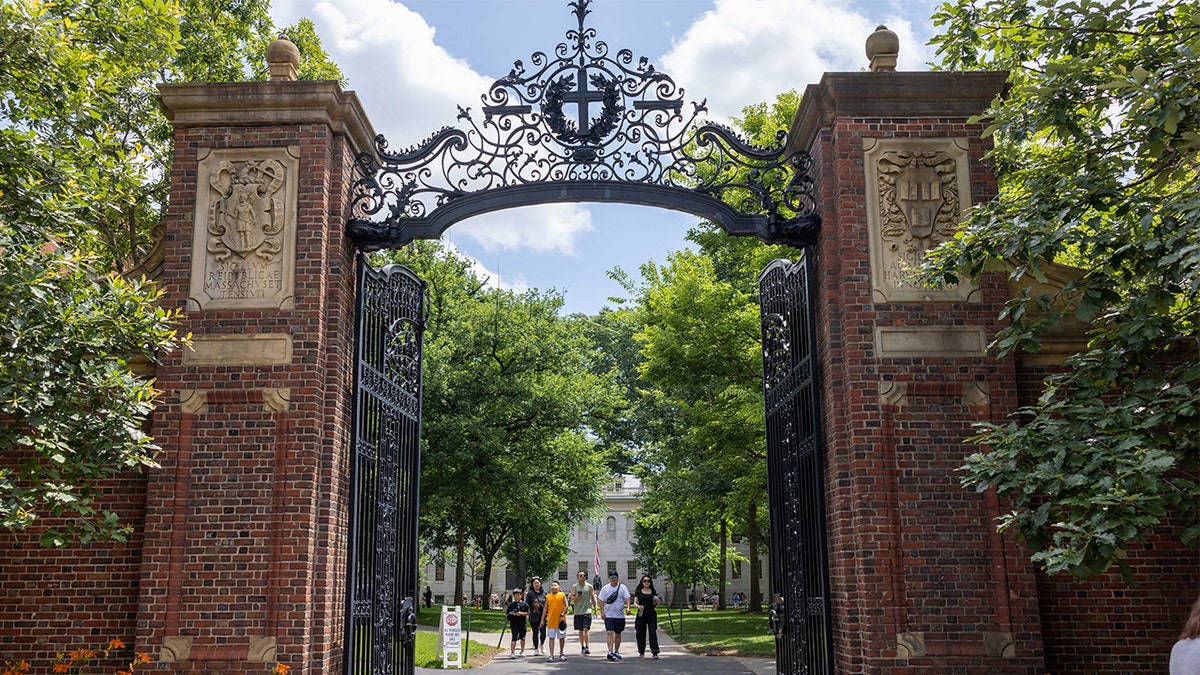 CLICK HERE TO GET THE FOX NEWS APP
Harvard University President Claudine Gay responded to the student groups' letter Tuesday.
"While our students have the right to speak for themselves, no student group — not even 30 student groups — speaks for Harvard University or its leadership," Gay said in a statement.
"We will all be well served in such a difficult moment by rhetoric that aims to illuminate and not inflame," she added. "I appeal to all of us in this community of learning to keep this in mind as our conversations continue."
For more Culture, Media, Education, Opinion, and channel coverage, visit foxnews.com/media.
Isabelle McDonnell contributed to the accompanying video.