More than six dozen Illinois sheriffs have vowed to defy a gun-control law signed by Democratic Gov. J.B. Pritzker that bans semiautomatic rifles.
"Part of my duties that I accepted upon being sworn into office was to protect the rights provided to all of us, in the Constitution," Edwards County Sheriff Darby Boewe said in a Facebook post.
"One of those rights enumerated is the right of the people to KEEP and BEAR ARMS provided under the 2nd Amendment. The right to keep and bear arms for defense of life, liberty and property is regarded as an inalienable right by the people."
Boewe is one of at least 74 sheriff offices that have posted statements in opposition of the law, according to ABC News.
The Illinois Senate passed its version of the "Protect Illinois Communities Act" last Monday. The bill bans so-called assault weapons and high-capacity magazines from being manufactured or sold in the state. Pritzker signed the bill into law last Tuesday, banning the manufacturing and sales of types of semiautomatic rifle and pistols, .50-caliber guns, as well as attachments that can increase a gun's fire rate.
SEMIAUTOMATIC WEAPONS BAN BECOMES ILLINOIS LAW
The Illinois Sheriff's Association said in a statement it opposed the bill since its inception.
"We, as a representative of chief law enforcement officials throughout Illinois, are very concerned and disturbed by the ongoing and escalating violence throughout our State and Country," the statement, released Wednesday, said.
"We are always supportive of new tools, techniques and laws that assist us in preventing and holding accountable those that wage efforts of harm and violence on others. However, this new law does not do that."
SECOND AMENDMENT GROUPS WARN OF ILLINOIS GUN CONTROL BILL HEADING TO GOVERNOR'S DESK
Dozens of sheriff's offices have since issued similar statements.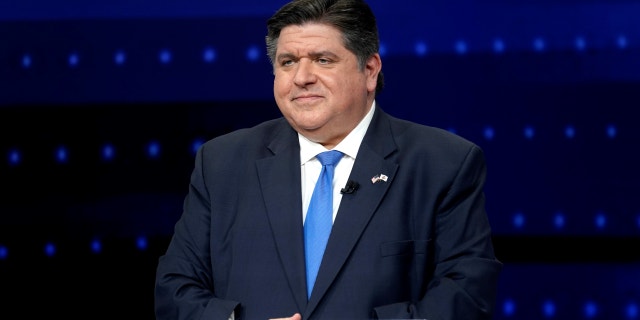 Richland County Sheriff Andrew R. Hires said in a Facebook post that "The right to keep and bear arms for defense of life, liberty and property is regarded as an inalienable right by the people.
"I, among many others, believe that HB 5471 is a clear violation of the 2nd Amendment to the US Constitution," Hires said.
There are at least 102 sheriff's offices in the state of Illinois. The 74 offices vowing to defy the new law will affect roughly 30% of residents in the state, according to ABC News.
ILLINOIS SHERIFF SAYS WILL NOT ARREST PEOPLE SOLELY FOR POSSESSING SEMIAUTOMATIC WEAPONS AFTER STATE BAN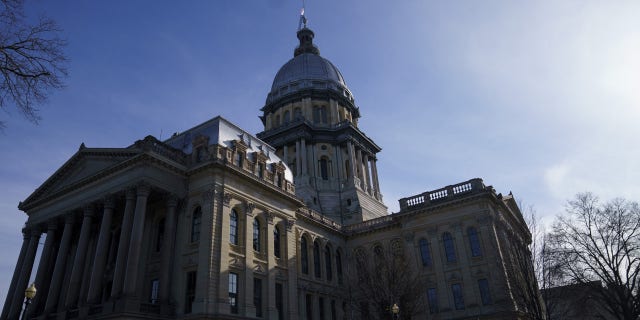 Cook County, the state's most populous county that is home to about 40% of the entire Illinois population, has not spoken out against the law.
Pritzker said during an interview on MSNBC last week that sheriffs opposing the law are taking part in "political grandstanding."
CLICK HERE TO GET THE FOX NEWS APP
"It's our state police and law enforcement across the state that will, in fact, enforce this law, and these outlier sheriffs will comply or, frankly, they'll have to answer to the voters," Pritzker said.
Fox News' Greg Wehner contributed to this report.