Drew Barrymore and Pamela Anderson had a recent heart-to-heart conversation about motherhood that turned emotional.
On Monday's episode of "The Drew Barrymore Show," the "Baywatch" alum revealed what she did to ensure her and Tommy Lee's two sons grew up protected.
"My kids didn't know they had a security guard at school," Anderson shared.
"I hired someone to be an assistant PE instructor just to be there 'cause people were trying to take them off the schoolyard," Anderson explained. "I had to find clever ways to kind of make them feel everything was normal, but I needed to know eyes were on them and not, you know, I was not going to take that chance."
DREW BARRYMORE SAYS PARENTS ARE 'CODDLING' CHILDREN THESE DAYS, SHE USED TO FEEL LIKE A 'FAILURE' IN PARENTING
Pamela and Tommy share Brandon, 26 and Dylan, 25.
Barrymore is a mother-of-two herself and sympathized with Anderson's struggle to protect her children during their formative years.
PAMELA ANDERSON SAYS TIM ALLEN 'HAS TO DENY' FLASHING ALLEGATIONS, ACTED LIKE A 'GIDDY SCHOOLBOY' ON SET
"I so understand. I get it," Barrymore said on the verge of tears. "Don't f— with my kids. This is not OK. They didn't sign up for this."
The show's host shares her daughters, Olive, 10 and Frankie, 8 with her ex-husband, Will Kopelman.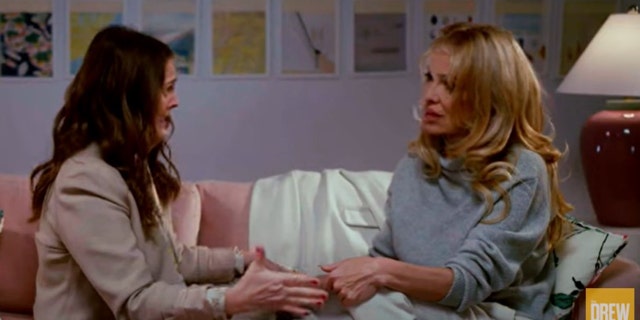 Barrymore and Anderson found common ground on being in the limelight at an early age. Drew suggested that their early careers "set them up" for being the parents that they are.
"Maybe, our whole lives were the best things for setting us up as parents," she told Anderson. Pamela agreed, adding, "We just have to make sure that women know how to make themselves safe, from very young girls."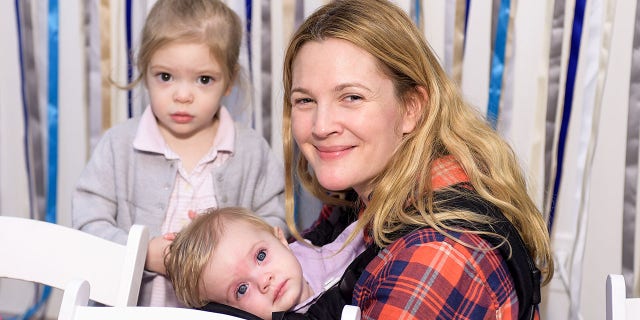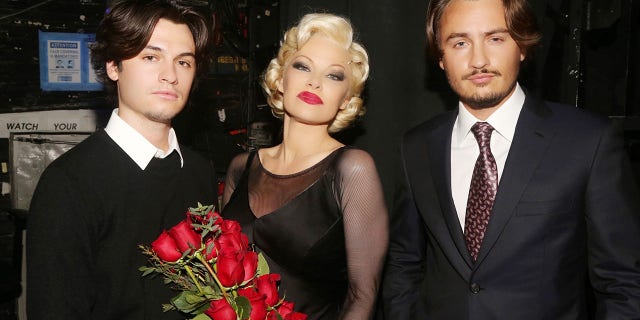 During the interview, Anderson and Barrymore develed into her former relationship with Lee, which has been brought back into the spotlight with the release of Anderson's memoir, "Love, Pamela" and Netflix documentary, "Pamela, a love story."
CLICK HERE TO SIGN UP FOR THE ENTERTAINMENT NEWSLETTER
In the documentary, Anderson stated that she does not know how to love anyone besides her sons' father.
"It's just that connection that you don't have with anybody else," she said. "And people may say that they can get past it, but I can't. I haven't been able to, and that's okay. I don't even care if I'm alone the rest of my life."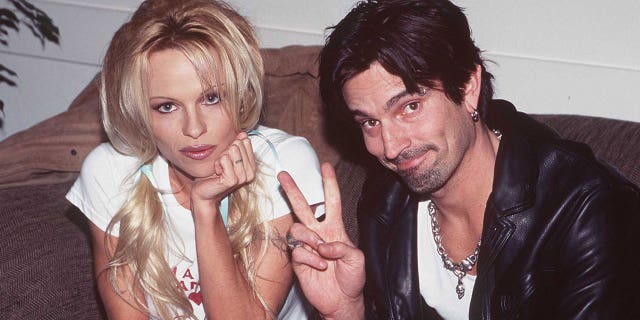 CLICK HERE TO GET THE FOX NEWS APP
Anderson continued: "I've experienced really wonderful, loving moments, and sometimes, things don't last forever for a reason, and it's okay. It's fine, it's OK. In the last year I spent alone, I think it's been the happiest year of my life."