Eddie Murphy poked fun at the infamous Oscars slap incident while being honored with the Cecil B. DeMille Award for career achievement at the 2023 Golden Globe Awards on Tuesday night.
The 61-year-old actor referenced the shocking moment from last year's Academy Awards ceremony, in which Will Smith slapped Chris Rock after the comedian made a joke about Smith's wife Jada Pinkett Smith, while offering advice to up-and-comers in the entertainment industry.
"I've been in show business for 46 years, and I've been in the movie business for 41 years, so this has been a long time in the making and greatly appreciated," Murphy said toward the end of his speech during the ceremony at the Beverly Hilton.
He continued, "I've been doing this for a long time so I could literally stand up here and keep saying names until they play the piano, but I'm gonna wrap it up and just say something to all the new up-and-coming dreamers and artists that are in the room tonight. I wanna let you know that there is a definitive blueprint that you can follow to achieve success, prosperity, longevity and peace of mind."
GOLDEN GLOBES 2023: COMPLETE WINNERS LIST
"It's a blueprint and I've followed it my whole career. It's very simple, just do these three things: pay your taxes, mind your business and keep Will Smith's wife's name out of your f—ing mouth!"
At the Oscars ceremony last March, Smith, 54, stunned the show's audience and viewers when he unexpectedly stormed onstage and slapped Rock, 57, after the stand-up star quipped about Pinkett-Smith's bald head. The 51-year-old "Red Table Talk" host has been open about her struggle with alopecia, an autoimmune disorder that causes hair loss.
Before taking the stage while Rock was presenting the award for documentary feature, Smith called out from his seat in the front row, "Keep my wife's name out your f—ing mouth!"
Later in the night, Smith tearfully accepted the best actor award for his performance in "King Richard," after Rock declined to press charges. The "Fresh Prince of Bel-Air" alum subsequently resigned from the Academy of Motion Picture Arts and Sciences and was banned from attending the Oscars and other Academy events for ten years.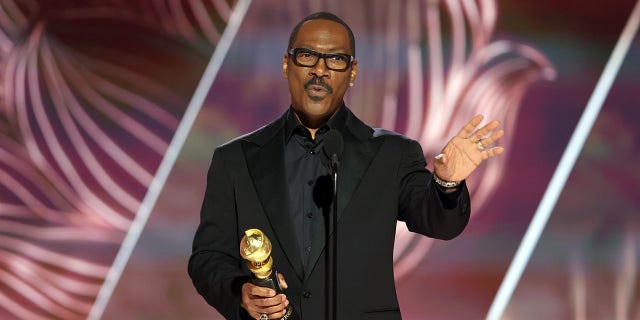 Smith addressed the controversy and apologized to Rock and his family in a video that he shared on social media in July. The "Emancipation" star also opened up about the incident in November during an appearance on "The Daily Show."
CLICK HERE TO SIGN UP FOR THE ENTERTAINMENT NEWSLETTER
"That was a horrific night, as you can imagine," he told host Trevor Noah. "There's many nuances and complexities to it, you know, but at the end of the day, I just – I lost it. I guess what I would say – you just never know what somebody's going through."
Last September, Rock spoke out about the incident while performing at a comedy show with Dave Chappelle in the United Kingdom. He criticized Smith for slapping him over "the nicest joke I've ever told."
"Will did an impression of a perfect man for 30 years," Chappelle said, according to The Times.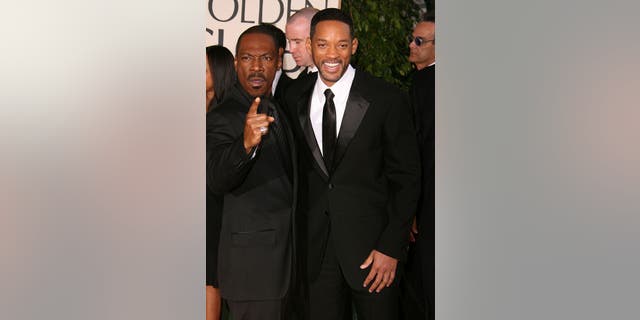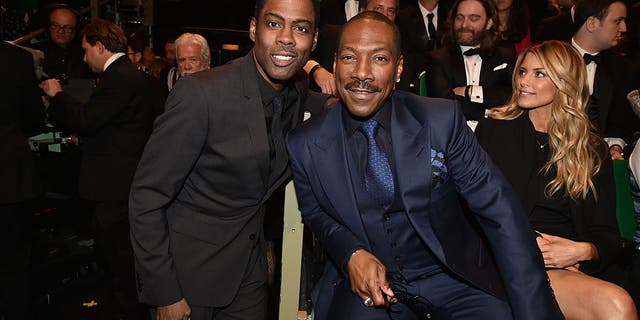 "I just hope he doesn't put that mask back on," he added.
After accepting his honorary Golden Globe, Murphy told reporters backstage that he hadn't talked to Smith or Rock about the slap incident.
"But I love both of them," he added.
During his speech, Murphy also thanked his ten children, his creative collaborators, his producers and his agents. The prestigious Cecil B. DeMille Award is bestowed upon recipients for "outstanding contributions to the world of entertainment." Past honorees include Steven Spielberg, George Clooney, Tom Hanks, Robert De Niro, Audrey Hepburn and Jane Fonda.
The 2023 ceremony marked the first time that the Cecil B. DeMille Award had been presented in two years after a controversy involving the Hollywood Foreign Press Association (HFPA) led to a boycott of the usually star-studded event. In 2021, the HFPA came under fire after a Los Angeles Times investigation revealed ethical lapses and a stunning lack of diversity — there was not a single Black journalist in the 87-person group.
Fox News Digital's Larry Fink contributed to this report
CLICK HERE TO GET THE FOX NEWS APP