Pastor Jesse Bradley of Auburn, Washington runs Grace Community Church.
He's ministered to scores of people struggling with a variety of faith dilemmas and issues in their lives.
Recently, a query came his way from a Christian woman — a married mother of four who considers herself deeply spiritual and faith-filled.
She said she had not gone to church regularly in recent times — ever since the pandemic, basically. However, she frequently prayed throughout the day to God, she said.
CALIFORNIA PASTOR ADVISES ALL TO PUT OUR HOPE IN GOD IN TOUGH TIMES: 'DON'T GIVE UP'
Even so, especially on Sundays, it did not sit right with her that she hadn't been to church regularly over the past few years, she told Bradley.
Pastor Bradley told Fox News Digital in response to the dilemma, "For the first time in the history of America, less than half of the people in our country are connected with a house of worship."
He said, "There are a long list factors that contribute to this reality — including the pandemic, the pace of the culture, work schedules and career issues, traveling, negative experiences, youth sports, misperceptions about God, shifting priorities, drifting from God and weekend routines."
He also said, "People are noticing massive shifts the last few years — and are trying to process the changes. Practically, they are wondering what does faith look like now in so many specific areas of their lives."
Bradley shared three important considerations for this individual to "help process your situation" — as well as the many others who might be struggling with their own lack of church attendance even as they maintain strong faith beliefs within themselves and believe deeply in God.
1. Know that 'your faith is ultimately about a 24/7 relationship with God'
Faith is "not compartmentalized to one building, one day or one hour of the week," said Bradley. Instead, "your faith is ultimately about a 24/7 relationship with God."
ST. PAUL REVEALED THE JOY OF LIVING FULLY FOR GOD – SOMETHING ALL CAN LEARN, SAYS TEXAS PASTOR
He added, "In the Gospel of John, chapter 15, Jesus repeats the word 'abide' 10 times. Abiding includes remaining, trusting and relying, like branches with the vine. If you abide with Jesus, you will bear much fruit."
And "you can walk closely with God where you live, work, learn and play."
2. 'Cultivate habits that will strengthen your faith and shape a vibrant spiritual life'
"Praying, reading the Bible and serving other people are daily habits that are transformative and uplifting," said Pastor Bradley.
He said it is wise to "cultivate habits that will strengthen your faith and shape a vibrant spiritual life."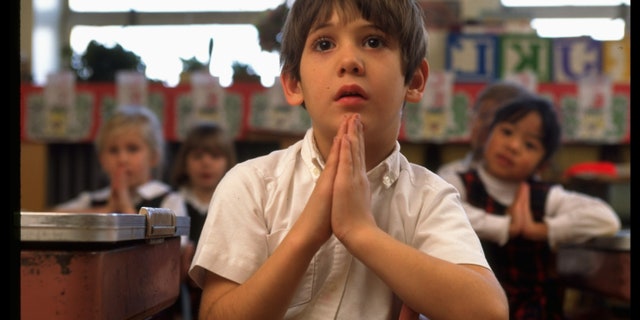 He added, "With prayer, the acronym ACTS — for adoration, confession, thanksgiving and supplication — is helpful for maintaining a balanced prayer life."
Also, "listening to God in silence is sacred, too. With reading the Bible, a clear reading plan can provide a great structure."
'COURAGE' IS AN INVITATION TO TRUST THE LORD FULLY, SAYS WASHINGTON, DC-BASED FRIAR
He said, "Serving can be planned and spontaneous. If you make yourself available to God, there are opportunities all around you. Start small and God will guide your steps."
3. 'You can stay engaged with a community of faith'
"Many churches have live-streaming, midweek Bible study groups and classes, community outreach, and connection through prayer groups," said Pastor Bradley, urging people to "stay engaged with a community of faith."
He noted that "ideally, you can return to weekend services because together we sing, take the sacraments, learn and support each other best in person."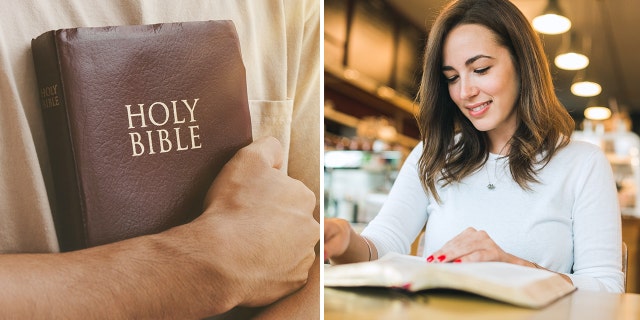 He added, "You can talk to your employer about not working on Sunday mornings."
He also said, "Choosing a church [to attend] is a prayerful decision and God will give you discernment. The Bible says to love, encourage and serve one another. God highlights the importance of church throughout the Bible."
CLICK HERE TO SIGN UP FOR OUR LIFESTYLE NEWSLETTER
He noted, "The deepest and healthiest relationships happen in person."
Pastor Bradley brings personal context and understanding to discussions of individuals grappling with their faith or the expressions and practice of it.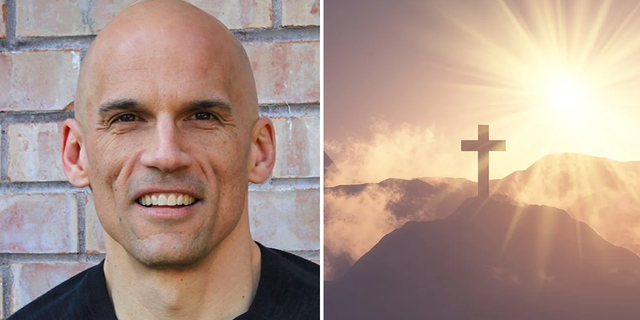 "I grew up not believing in God and didn't read the Bible because there was success only on the outside of my life," Bradley previously told Fox News Digital.
For years, he pursued professional athletics — specifically, professional soccer.
CLICK HERE TO GET THE FOX NEWS APP
But as a young man, he faced a dramatic health battle that took him out of sports completely.
Ultimately he found his way to God and to a spiritual leadership position.
"Trusting God completely will take you on a journey you could never imagine," he said.
Deirdre Reilly contributed reporting.