A Florida man is under arrest for shining a laser into the cockpit of a police helicopter which temporarily blinded the pilot forcing him to hand the controls to another officer.
The Brevard County Sheriff's Office pilot was temporarily blinded by a laser that was flashed into the cockpit multiple times as the officers assisted the Palm Bay Police Department in the search for a man who attacked his roommate, WOFL-TV reported.
Police later determined where the laser was coming from and arrested 33-year-old Dean Gordon Beolet, who was not involved in the crime the helicopter had been tracking, and charged him with one count of felony misuse of a laser light.
"It can be very dangerous," Tod Goodyear, a Brevard County Sheriff's Office spokesperson, said. "It could cause a crash, it can cause injuries to the pilot's eyes. It's something that is talked about, but I don't think is talked about enough. It's not a prank, it's something that could turn into a deadly situation."
FLORIDA MAN SHOT, KILLED OUTSIDE MCDONALD'S AFTER UNPROVOKED ATTACK ON DRIVER EATING MEAL IN CAR: DEPUTIES
Police say Beolet admitted to intentionally flashing the laser that caused the pilot, Deputy Brandon McIntyre, to temporarily lose his sight and hand the controls to another officer.
"The first thing you try to do is avert your eyes, but it's so quick, it immediately goes into the back of your eye and literally burns the back of your eye. It can cause permanent damage," said Shem Malmquist, an airline pilot and instructor, told WOFL-TV.
FLORIDA MAN ALLEGEDLY BEAT ROOMMATE'S RACCOON WITH HAMMER, THREATENED TO KILL NEIGHBOR WITH SEWING NEEDLE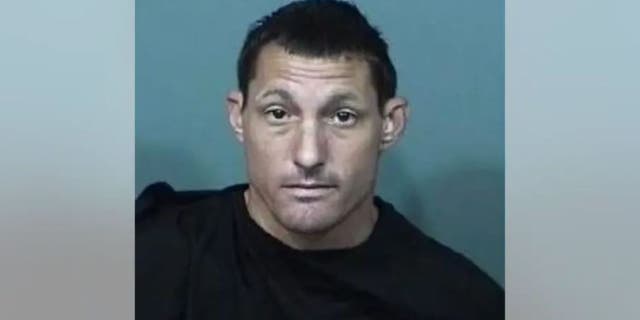 "You would think by now criminals in Brevard County would understand the concept of 'Mess Around And Find Out' but I guess some of them just need to find out the hard way!!," the department posted on Facebook.
"Not only did the laser put officers from the Palm Bay Police Department in harms way as it impacted the equipment our team was utilizing to search for the armed suspect, but it also put our flight crew in immediate danger as the laser refracted through our pilots night goggles temporarily blinding him and blurring his vision," the post said.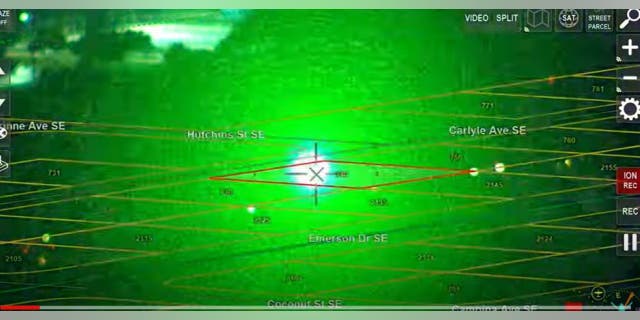 "The impact to his vision was so significant that he had to immediately turn the controls over to our Tactical Flight Officer, who thankfully on this particular flight crew is also a pilot or this situation could have been even worse."
The pilot, Brandon McIntyre, was evaluated by an eye doctor and cleared to return to work, police said.
Beolet is being held on a $2,000 bond.
Police say the man who they were initially searching for has been arrested, and his victim was taken to a hospital in stable condition.