Kwame Brown has been out of the NBA since 2013 after 12 seasons in the league.
The former No. 1 overall draft pick was selected by the Washington Wizards in the 2001 NBA Draft, with expectations of turning around the struggling franchise.
It didn't pan out the way anyone expected, with Brown lasting just four years in Washington before being traded to the Los Angeles Lakers in 2005 for Caron Butler and Chucky Atkins.
WARRIORS' STEPH CURRY EJECTED FOR THROWING MOUTHPIECE OUT OF FRUSTRATION WITH TEAMMATE
The trade followed four years of disappointment for Brown, who averaged just 7.7 points and 5.5 rebounds as a member of the Wizards.
He's been labeled as one of the biggest busts in NBA history, but the now 40-year-old doesn't have any regrets about his career, saying he prefers his anonymity compared to one of the NBA's greats.
AUSTRALIAN BASKETBALL TEAM OPTS OUT OF PRIDE JERSEY AFTER 'BARRAGE OF ABUSE AND HARMFUL COMMENTARY'
"I think it was better. Being a bust is better," Brown said on "The Pivot" podcast when asked if the "bust" label impacted his social life.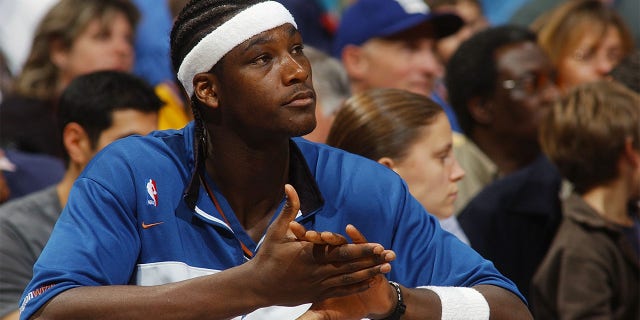 "LeBron [James] can't do what I can do. They take pictures everywhere he go. I was a bust. Ain't nobody take pictures of me everywhere I go."
Brown said he no longer worries about how people label him as he focuses on life after basketball.
CLICK HERE FOR MORE SPORTS COVERAGE ON FOXNEWS.COM
"Just not caring. For a while, when I was young, I really cared about making people understand that I'm not this bust," Brown said when asked what his biggest pivot has been in life.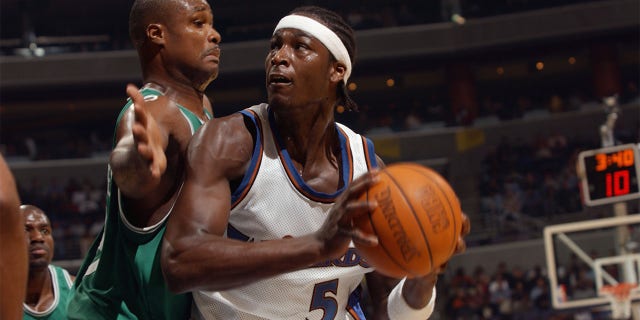 "I'm 40. I don't play basketball. I don't care," he continued. "I just want people to see the difference in how the media spin these narratives and destroy these men's names."
CLICK HERE TO GET THE FOX NEWS APP
Brown played two seasons with the Lakers after being traded from Washington, eventually playing for five more teams before his final season in 2012-13.
Brown finished his career averaging 6.6 points and 5.5 rebounds.