Greg Gutfeld unveiled the hysterical cover for his upcoming book, "The King Of Late Night," Monday on his Gutfeld!.
"My book cover is awesome," Gutfeld said while revealing the illustration of a particularly muscular version of himself towering over late-night hosts such as Jimmy Kimmel, Stephen Colbert and Jimmy Fallon.
On the cover, the hulking Gutfeld is also holding his beloved dog while other liberal competitors such as former MSNBC anchor Brian Williams and ex-CNN host Brian Stelter look on.
"Take a look at that," Gutfeld said. "Can you see everybody on the cover?"
FOX CORPORATION DONATES $1 MILLION TO AMERICAN RED CROSS TO SUPPORT SOUTHERN STATES HIT BY DEADLY TORNADOES
The book hits retailers on July 25, which happens to be Gutfeld's mother's birthday.
"It was totally coincidental, but I'll pretend it wasn't," he joked.
"The King Of Late Night" is available for preorder immediately.
GREG GUTFELD: HERE'S WHY SCHOOL CHOICE LEGISLATION CAN 'RESHAPE THE COUNTRY'
"Try to get it to No. 1 overnight, but I want you to do it with somebody else as well. There will be autographed versions available if you go to GGutfeld.com, or go to Amazon," Gutfeld told viewers.
"Gutfeld!" panelist Kat Timpf's book "You Can't Joke About That" hits stores first, with a release date of April 18, and Gutfeld urged viewers to buy both of them.
"I read this book, finished it on a plane ride," he said while holding Timpf's book. "It was that good, and I urge everybody to buy this book if for just one chapter… there is a chapter here in which something is discussed that I don't think ever has been discussed in any book ever. And you will be riveted."
"And disgusted," Timpf added.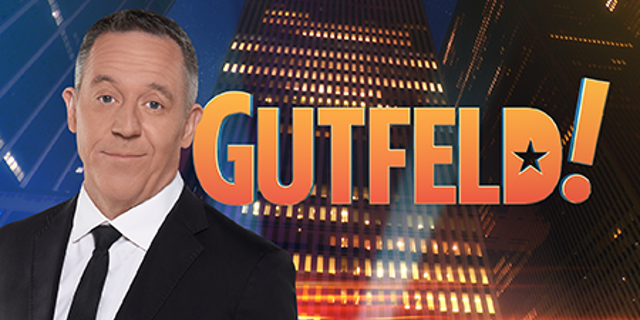 GREG GUTFELD: THE BABYLON BEE IS TOO GOOD AT ITS JOB
During the first quarter of 2023, "Gutfeld!" continued to outpace multiple late-night broadcast options by averaging over 1.9 million total viewers and 301,000 among the advertiser-coveted demographic of adults age 25-54. "Gutfeld" outdrew ABC's "Jimmy Kimmel Live!" and NBC's "The Tonight Show starring Jimmy Fallon." Meanwhile, CBS' "The Late Show with Stephen Colbert" was down 18% compared to last year among the critical demo, marking the biggest decrease in late night television.
CLICK HERE TO GET THE FOX NEWS APP
"The King Of Late Night" is billed as "a hilarious essay collection about how he destroyed the mainstream late-night landscape of heavyweights and became host of the No. 1 late night show in all of television" that relied on "his signature wit and whip-smart humor."