"Friends" director James Burrows is sharing details that could have altered the beloved sitcom.
In his new memoir, "Directed By James Burrows," the director explains that Ross Geller's wife, Emily, was nearly recast because of the lack of chemistry Helen Baxendale (Emily) had with David Schwimmer (Ross).
"She was nice, but not particularly funny," Burrows wrote in his memoir of Helen, according to People magazine.
Per the outlet, Burrows explained that it was hard to find chemistry like Ross and Rachel (Jennifer Aniston) has onscreen.
COURTENEY COX'S EX-HUSBAND DAVID ARQUETTE ADMITS HE FELT 'INFERIOR' DURING THE HEIGHT OF HER 'FRIENDS' FAME
"Schwimmer had no one to bounce off," Burrows said. "It was like clapping with one hand."
The 82-year-old director continued, "In sitcoms and any type of romantic comedy, the funny is just as important as the chemistry. We discovered that any new girlfriend for Ross needed to be as funny as Rachel."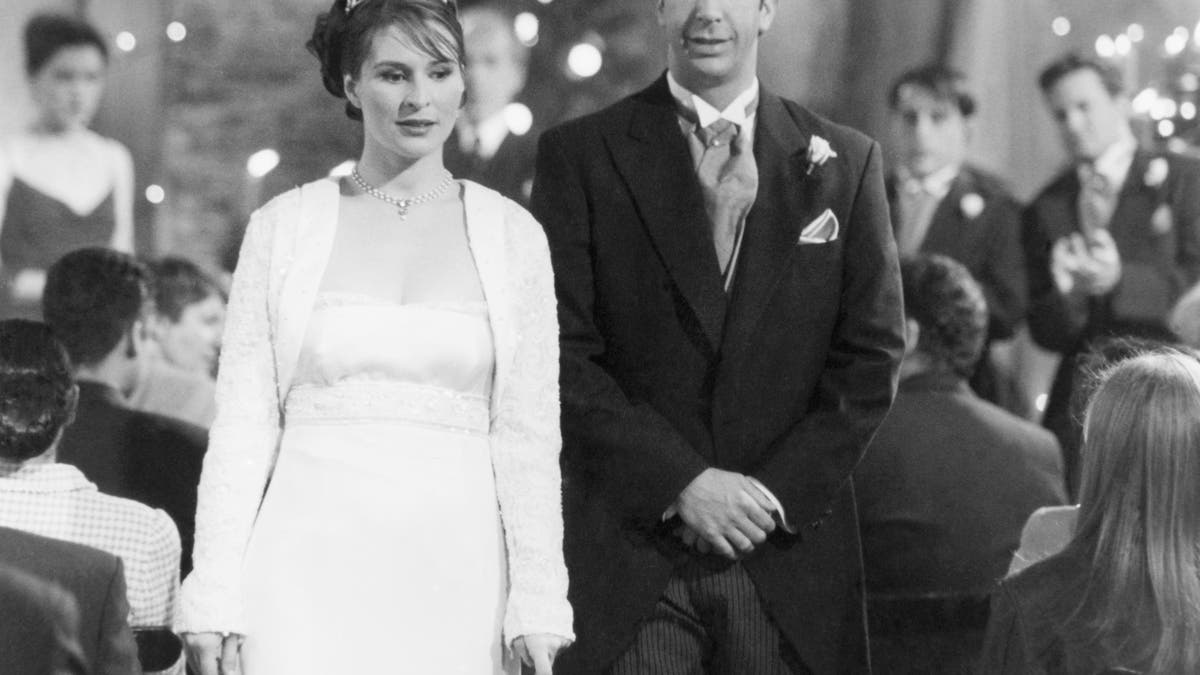 Casting a new actress to portray Emily was never completely off the table for Burrows, but due to the sitcom's "tight" schedule, it never happened.
"Often, you can't recast, because of tight shooting deadlines or other logistical considerations," Burrows said. "You need someone who gets laughs. Sometimes you start an arc and it ain't working out, so you have to get rid of that person. If it's a day player, it's a quick goodbye."
Burrows said that if the opposite were true and there was chemistry "the writers go to work to figure out some way of keeping the actor."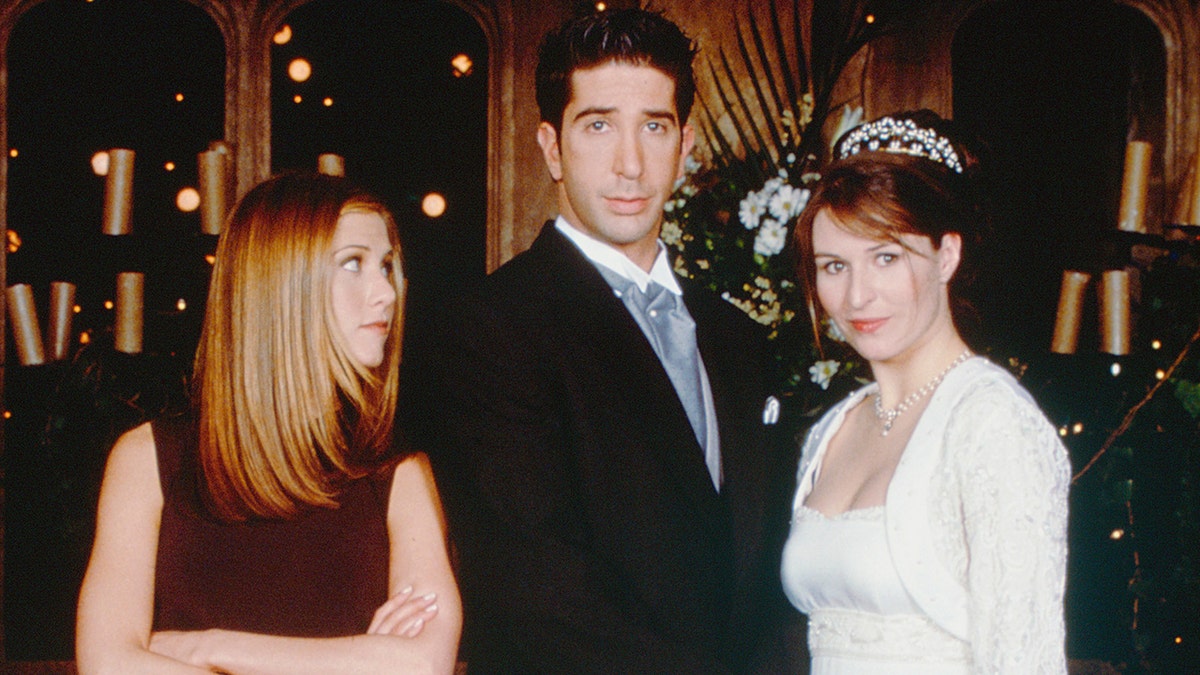 Baxendale appeared as Emily in a total of 14 episodes and made her debut in season four. Emily and Ross' wedding appeared in season five.
CLICK HERE TO SIGN UP FOR THE ENTERTAINMENT NEWSLETTER
Longtime "Friends" fans will remember their wedding – specifically when Ross Geller infamously muttered Rachel's name during his wedding vows to Emily.
Eventually, Ross and Rachel reunited. At the "Friends" reunion special in 2021, Schwimmer shed some insight on his and Aniston's onscreen romance.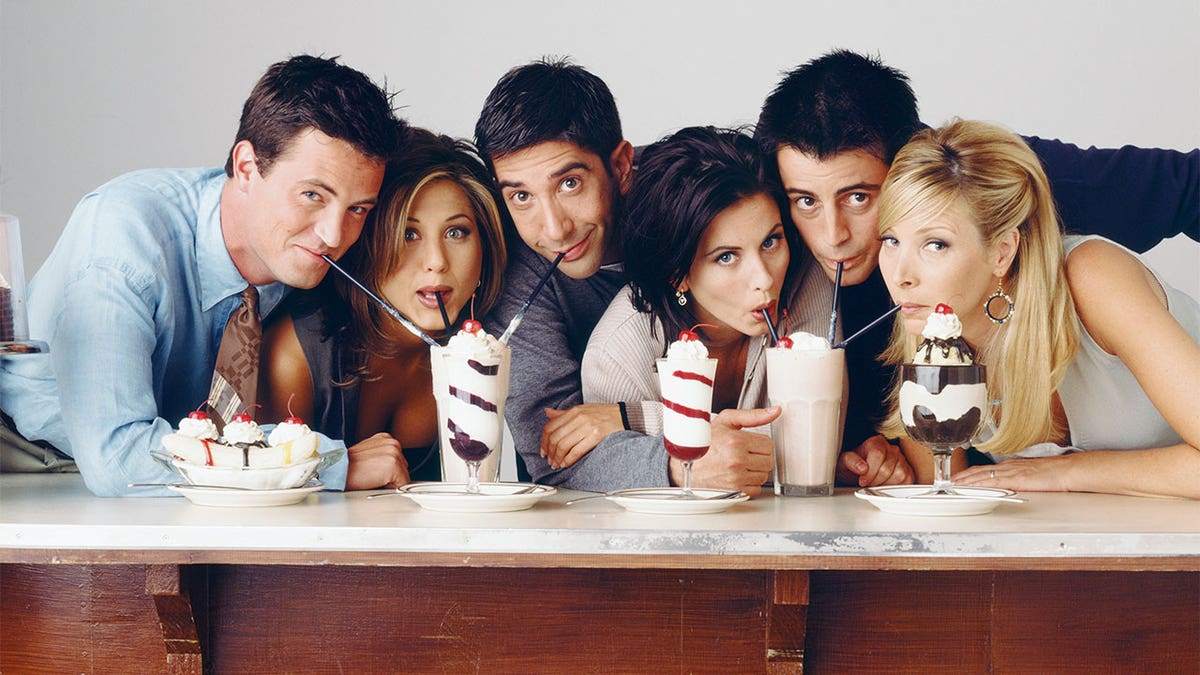 "At some point, we were crushing hard on eachother," he began. "But it was like two ships passing because one of us was always in a relationship and we never crossed that boundary. We respected that."
CLICK HERE TO GET THE FOX NEWS APP
Aniston said, "Honestly, I remember saying one time to David, 'It's going to be such a bummer if the first time you and I actually kiss is going to be on national television.'"