Beloved actor Matthew Perry had at least one more role he wanted to play before his unexpected passing: being a father.
Despite several high-profile relationships and an engagement, the "Friends" star never married nor had children before dying at 54. As recently as a year ago, Perry shared his desire to start his own family in an interview with People magazine.
"I think I'd be great. I really do," he said of the responsibility. "I grew up with a lot of little kids around me, and that's probably why, but I can't wait."
MATTHEW PERRY'S BIGGEST CONFESSIONS: NEAR-DEATH EXPERIENCES, A-LIST ROMANCES DETAILED IN HIS MEMOIR
LIKE WHAT YOU'RE READING? CLICK HERE FOR MORE ENTERTAINMENT NEWS
Perry also yearned for love, admitting that he previously had "a tremendous amount of fear" of it. "Through a lot of work, I've got over that fear. I'm going to learn as I go," he said.
"The thing that's changed about me is I have no interest in hanging out with somebody that I don't know or somebody that I'm not that into," he shared with People. "The next person I really take seriously is somebody that I'm going to be in love with and not be scared by the things that used to scare me."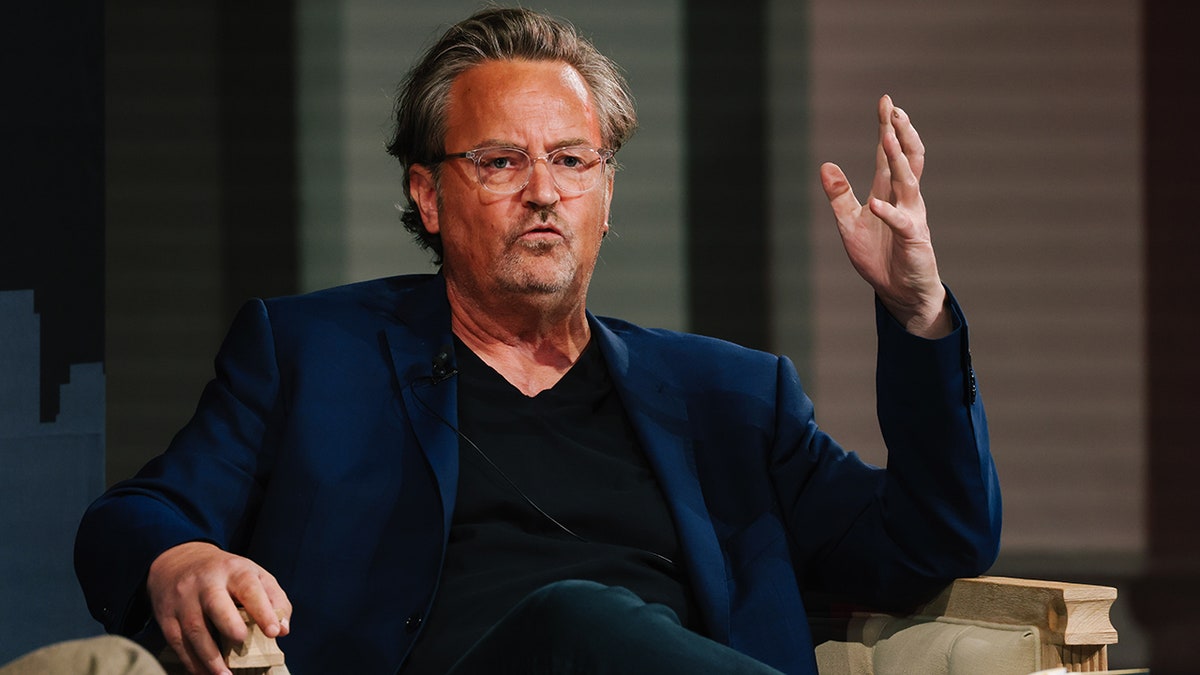 CLICK HERE TO SIGN UP FOR THE ENTERTAINMENT NEWSLETTER
"I'm not run by the fear I used to be run by so everything's kind of different," he explained. "I'm feeling more confident and I'm not afraid of love anymore, so the next girl I go out with better watch out," he joked.
Perry was most recently linked to Molly Hurwitz. The couple split in 2021 after being engaged. She broke her silence days after the actor passed in a candid statement to Instagram. She wrote, "I loved him deeper than I could comprehend, he was complicated, and he caused pain like I'd never known. No one in my adult life has had a more profound impact on me than Matthew Langford Perry. I have tremendous gratitude for that, for everything I learned from our relationship."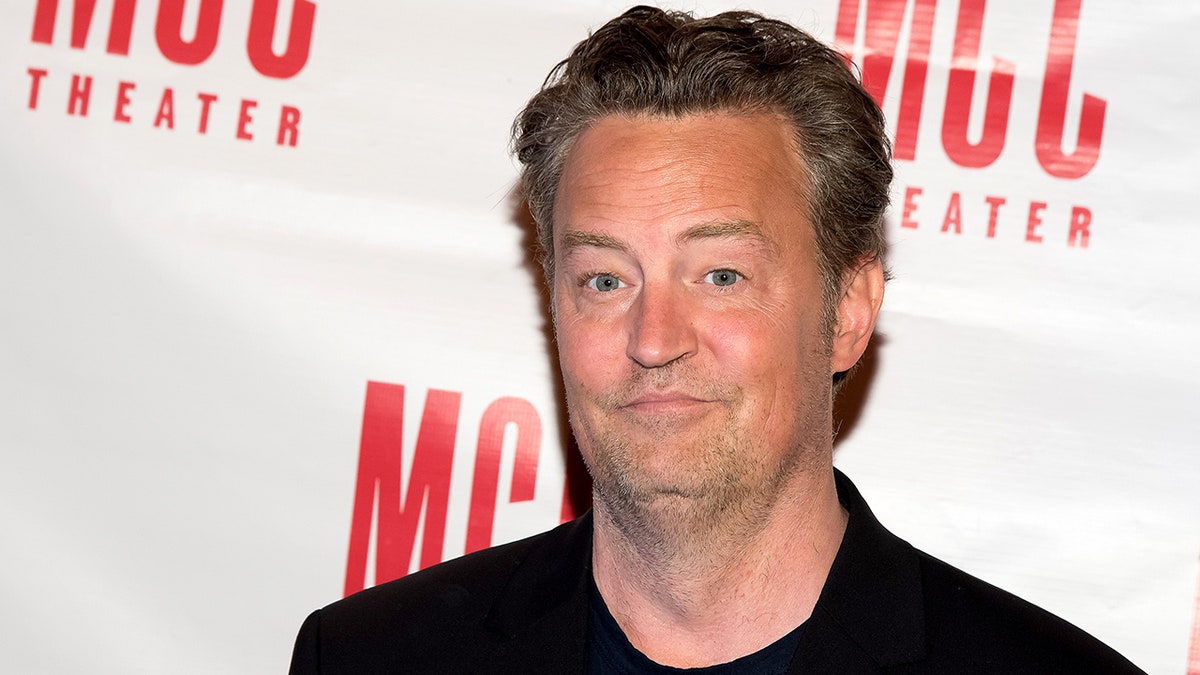 CLICK HERE TO GET THE FOX NEWS APP
Perry previously revealed it was fear that drove him to often terminate his own relationships. "That was me afraid… That is what I manifest, something that's wrong with them. And then I break up with them," he revealed. "But there can't be something wrong with everyone. I'm the common denominator. I left first because I thought they were going to annihilate me."
Throughout his life, Perry was linked to several high-profile women.
Julia Roberts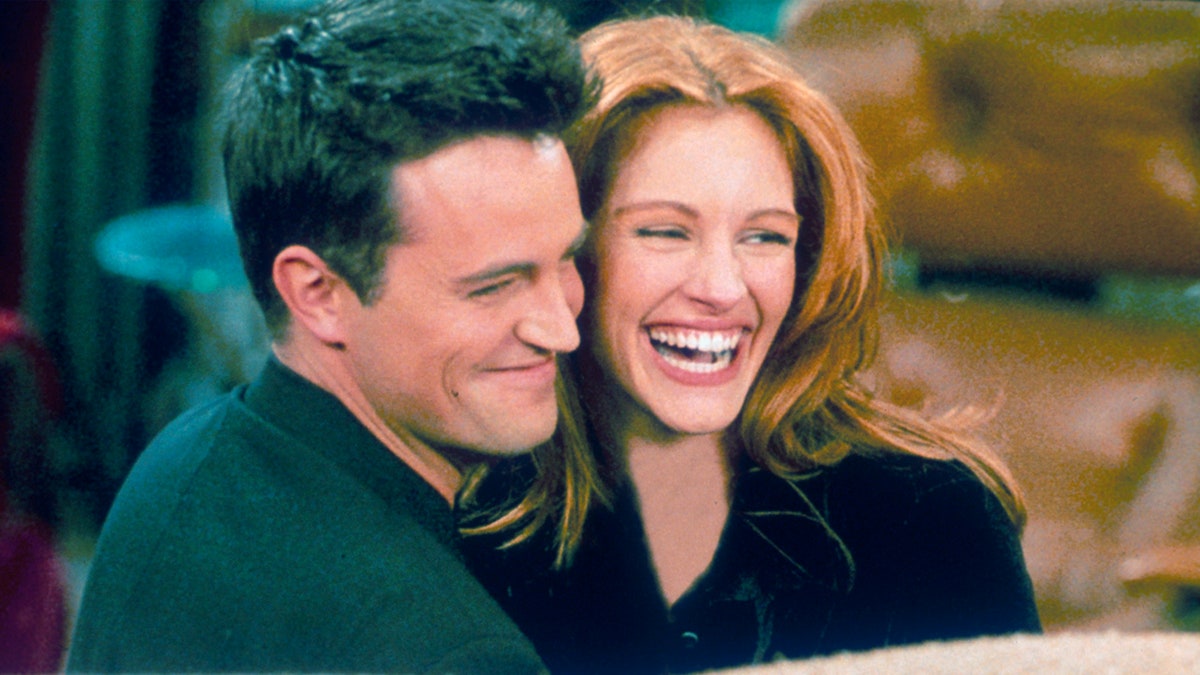 The pair's relationship started when Julia Roberts was offered a role in "Friends" in the mid-90s. In his memoir, "Friends, Lovers and the Big Terrible Thing," Perry wrote that he found out Roberts "would only do the show if she could be in my story line. Let me say that again – she would only do the show if she could be in my story line. (Was I having a good year or what?) But first, I had to woo her."
Perry sent Roberts three dozen roses and a note, writing, "The only thing more exciting than the prospect of you doing the show is that I finally have an excuse to send you flowers."
"Thus began a three-month-long courtship by daily faxes," Perry detailed. "This was pre-internet, pre-cellphones – all our exchanges were done by fax. And there were many; hundreds."
Perry ultimately broke up with the "Pretty Woman" actress, attributing the split to surmounting pressure. "Dating Julia Roberts had been too much for me. I had been constantly certain that she was going to break up with me. Why would she not? I was not enough; I could never be enough; I was broken, bent, unlovable. So instead of facing the inevitable agony of losing her, I broke up with the beautiful and brilliant Julia Roberts."
Lizzy Caplan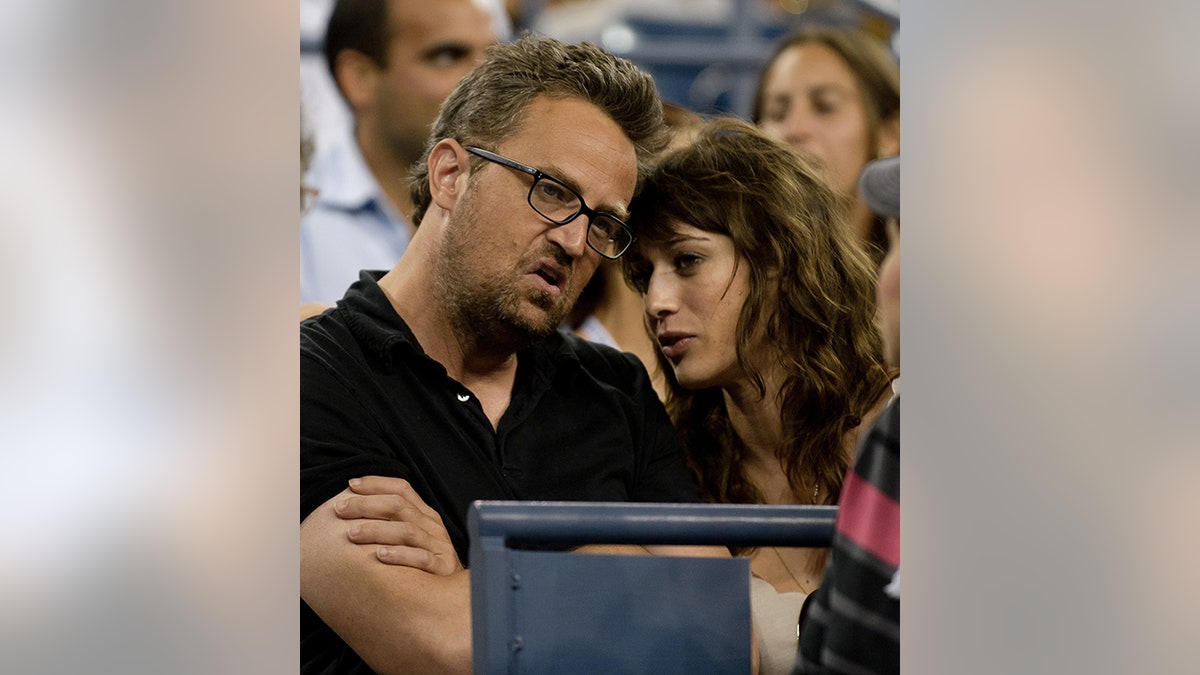 Although neither Perry nor "Mean Girls" actress Lizzy Caplan ever explicitly discussed their relationship, the pair dated for around six years, splitting in 2012. In his memoir, Perry alluded to their breakup, writing, "All my fears reared up like a snake… I often think if I'd asked [her to marry me], now we'd have two kids and a house. Instead, I'm some schmuck who's alone in his house at fifty-three."
Valerie Bertinelli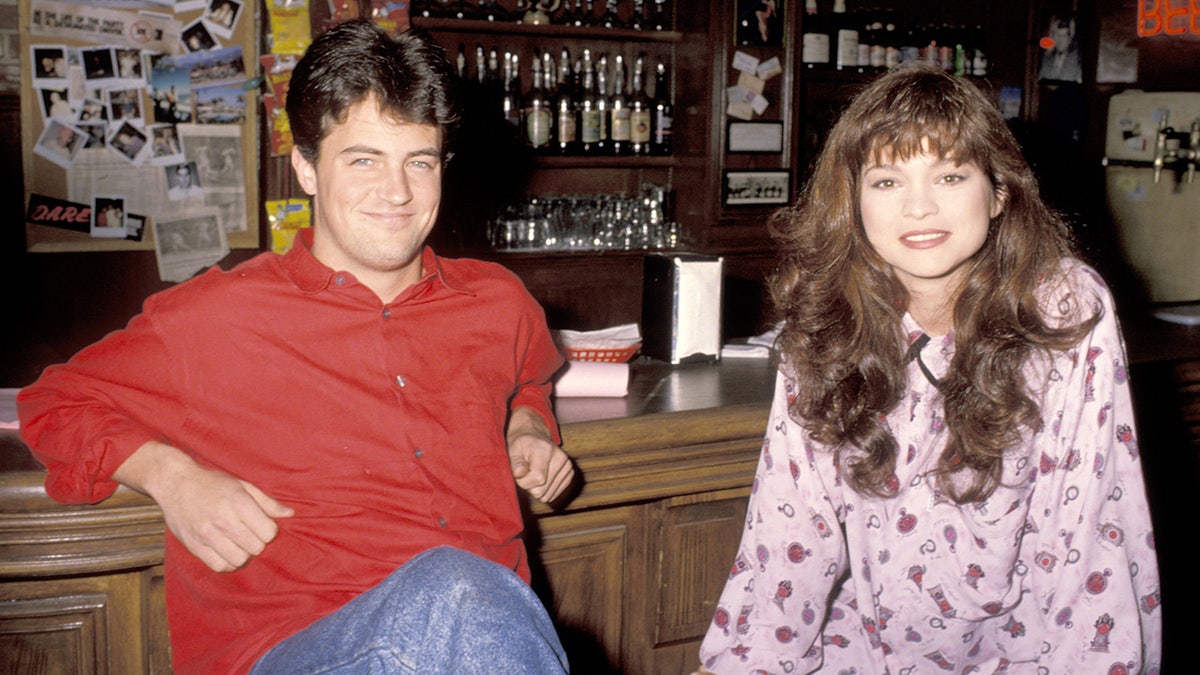 Perry disclosed many secrets in his book, one of which was a secret makeout session with his "Sydney" co-star, Valerie Bertinelli. Perry wrote, "I fell madly in love with Valerie Bertinelli, who was clearly in a troubled marriage… My crush was crushing; not only was she way out of my league, but she was also married to one of the most famous rock stars on the planet, Eddie Van Halen."
"One night," he remembered, "I was over at Valerie and Eddie's house, just hanging out and gazing at Valerie, trying to make her laugh. When you made her laugh, you felt ten feet tall." Perry wrote that the rocker actually passed out, which is when he made his move. "This was my chance! If you think I didn't actually have a chance in hell you'd be wrong, dear reader – Valerie and I had a long, elaborate make-out session. It was happening – maybe she felt the same way I did."
The next day at work, Bertinelli acted as if nothing had happened.
Gwyneth Paltrow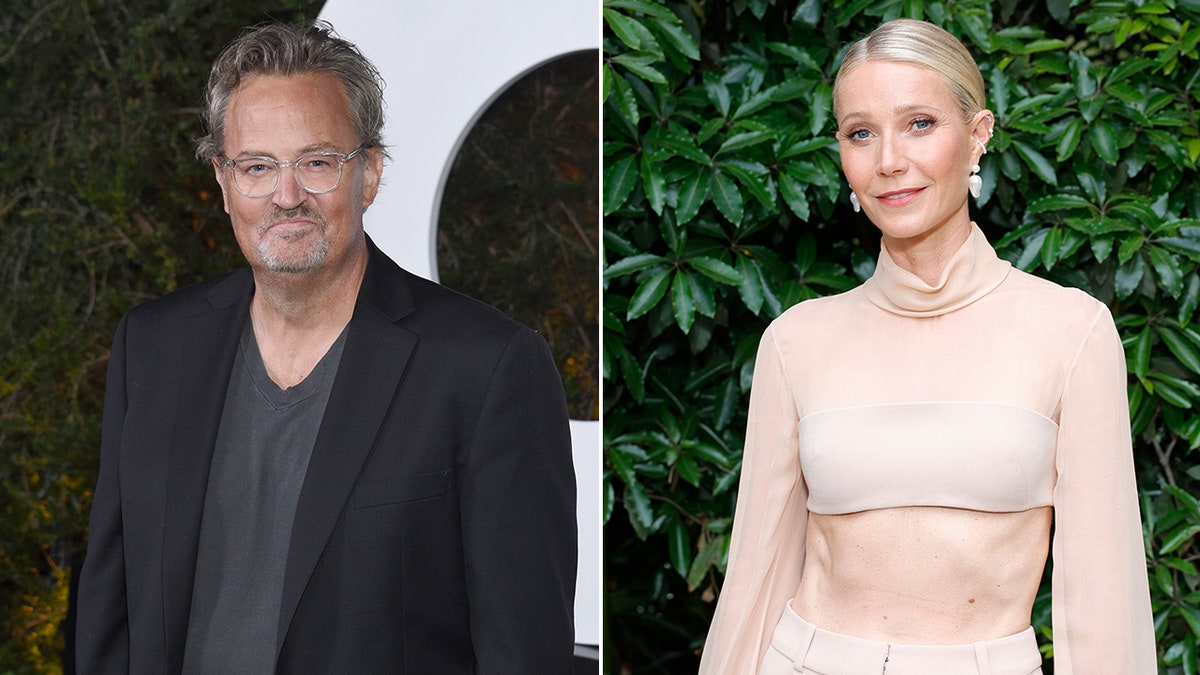 Perry also shared a steamy kiss with Gwyneth Paltrow before "Friends" premiered in 1994. After the star's death, Paltrow penned a sweet note about her companion. "He was so funny and so sweet and so much fun to be with. We drove out to swim in creeks, had beers in the local college bar, kissed in a field of long grass. It was a magical summer," she wrote in part. "I am super sad today, as so many of us are. I hope Matthew is at peace at long last. I really do."
According to the Los Angeles City Firefighters, Perry was already "deceased" when they arrived to his home in Pacific Palisades on Oct. 28. Upon arrival, first responders found "an adult male unconscious in a stand-alone hot tub," public information officer Erik Scott told Fox News Digital.
"A bystander had brought the man's head above the water and gotten him to the edge, then firefighters removed him from the water," his statement read. "A rapid medical assessment, sadly, revealed the man was deceased prior to first responder arrival. The circumstances are under investigation by LAPD and the LA County Medical Examiner."