Attorney General Merrick Garland said Wednesday he is open to testifying before the House Judiciary Committee, after Committee Chairman Jim Jordan, R-Ohio, subpoenaed him to appear last month.
At a House Appropriations subcommittee hearing, Rep. Ben Cline, R-Va., asked on Jordan's behalf if Garland would ever reply to Jordan's January request to testify.
"My chairman, Mr. Jordan, has asked me to ask you about a letter he sent back in January, asking you to appear before his committee," Cline said. "He has not gotten a response to that letter. Can I get a commitment from you to respond to him in the immediate future…?"
DOJ FIRES BACK AT JIM JORDAN OVER WRAY, GARLAND SUBPOENAS
"Of course I'm going to appear before the House Judiciary Committee," Garland replied. "I understand there are discussions about scheduling that have been going on. I don't think there's any problem in that respect."
"There's been no response to the letter, so I think there's some question about whether you would be willing to appear," Cline said. "So getting your commitment to appear is helpful."
"I am willing. More than willing," Garland said.
WHITE HOUSE PLEDGES TO WORK IN 'GOOD FAITH' WITH GOP AS IT INVESTIGATES DOJ TARGETING OF PARENTS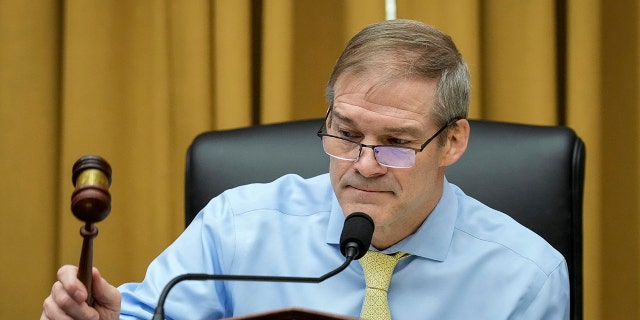 In early February, Jordan subpoenaed Garland and other Biden administration officials to testify on the government's "misuse of federal criminal and counterterrorism resources" to target parents at school board meetings.
The Justice Department called Jordan's subpoena "premature" and said it has offered to engage with the committee.
"We have offered to engage with the Committee and provide information voluntarily, so a subpoena is premature," wrote Carlos Felipe Uriarte, assistant attorney general for the Office of Legislative Affairs.
In today's hearing, Garland defended the Justice Department's memo that called for a closer look at threats of violence against school administrators. The memo was motivated in part by a National School Boards Association letter that said threats from parents might be seen as a form of domestic terrorism, and Republicans say DOJ inappropriately took a step in that direction with its memo.
DURHAM REPORT ON TRUMP RUSSIA PROBE ORIGINS SHOULD BE FINISHED 'RELATIVELY SOON,' GARLAND SAYS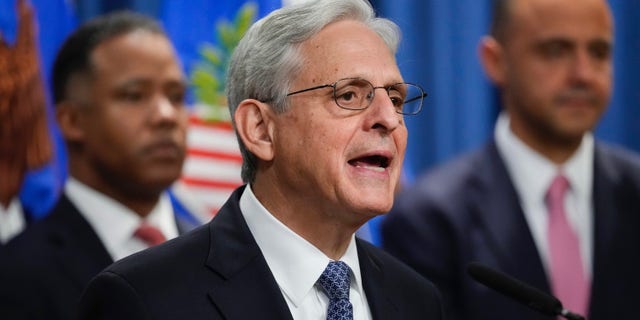 But Garland said the memo was only aimed at violent threats, not parents with complaints about how their schools are run.
CLICK HERE TO GET THE FOX NEWS APP
"The memo was aimed at violence and threats of violence, it was not aimed at parents protesting to their school board," he said. "It was very clear in the second sentence that that is constitutionally protected. The memo was not aimed at parents in any respect, it was aimed at violence and threats of violence against school administrators and teachers."