Students at a high school in Loudoun County Public Schools (LCPS) walked out in protest of the district's gender policy that allows non-binary, gender-fluid and transgender students to use whichever school bathrooms and locker rooms they want based on their chosen gender.
Around 50-100 students at Woodgrove High School participated in the walkout to protest Policy 8040, which the Loudoun County School Board implemented in 2021, ABC WJLA reported. The students said they wanted LCPS to revert to a policy that provided female and male-only spaces, including bathrooms, locker rooms and showers.
"In the locker rooms in the morning it's an invasion of privacy, as I said because when men and natural-born males are in our locker rooms, and they are showering in the morning, natural-born females can walk in there as they please," one male high school student told WJLA. "And that is not OK. And it goes against what we believe in."
LOUDOUN COUNTY FATHER ARRESTED AT SCHOOL BOARD EVENT SAYS SCHOOL TRIED TO COVER UP DAUGHTER'S BATHROOM ASSAULT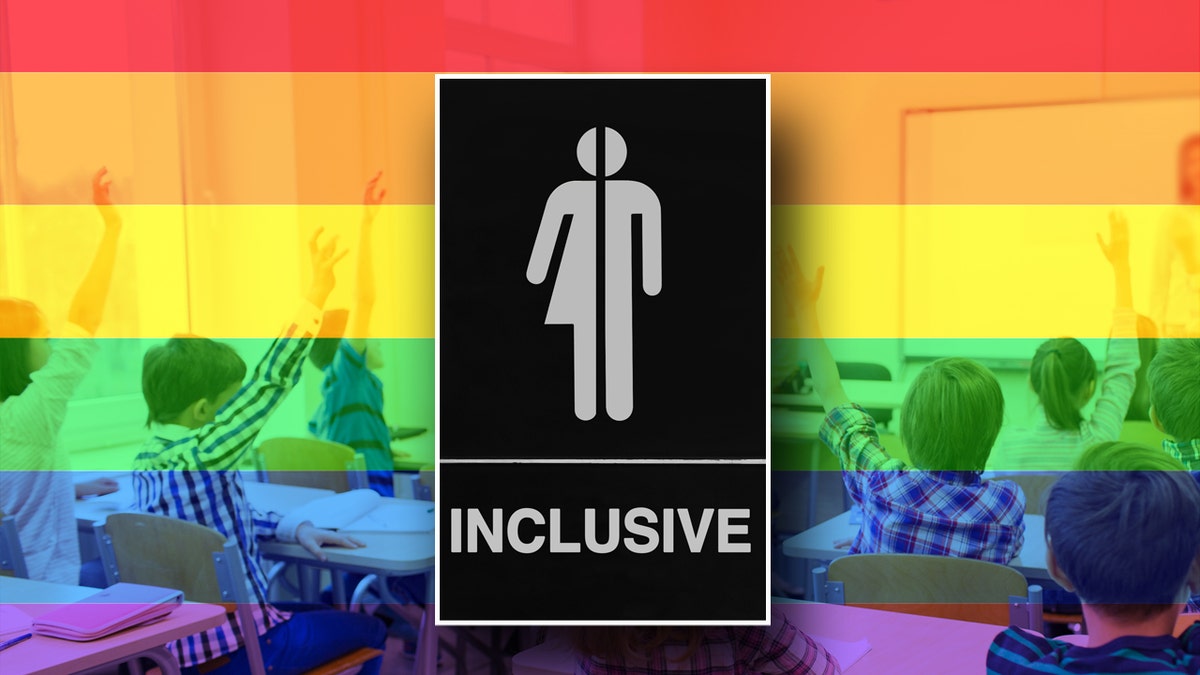 A female student told the local news outlet she stopped using the bathroom at school because of the policy, calling it a "massive safety risk" that LCPS doesn't "do anything about."
LOUDOUN COUNTY PUBLIC SCHOOLS HIT WITH LAWSUIT FOR 'MORAL CORRUPTION OF CHILDREN,' PARENTAL 'VIOLATIONS'
"We express these concerns and they ignore us and write us off as right-wing crazies," she said. "We're not crazy. We just don't want to be in danger on a daily basis in this building. I think it's people finally stepping up and just being sick of it. We're sick of being here and just being completely ignored. I stopped using them [the bathrooms] because I don't know what's going to happen to me in there. And people can be like, 'Oh, well, that's paranoid'."
"I'm telling you right now half the women in this building feel the same way," she added. "We don't use the bathrooms. We hold our pee until we can't. I mean, there are girls in PE [Physical Education class] who still get changed in the bathroom stalls in there because they're afraid of who might waltz in."
Another male student told WJLA that he would like to be able to change after football practice and not feel uncomfortable that "other genders" are watching him.
"I feel that girls feel the same way about the situation. How would you feel if you were a female changing with a male?" he asked.
LOUDOUN COUNTY PUBLIC SCHOOLS NAMES NEW SUPERINTENDENT AMID CONTROVERSY OVER RESPONSE TO SEXUAL ASSAULTS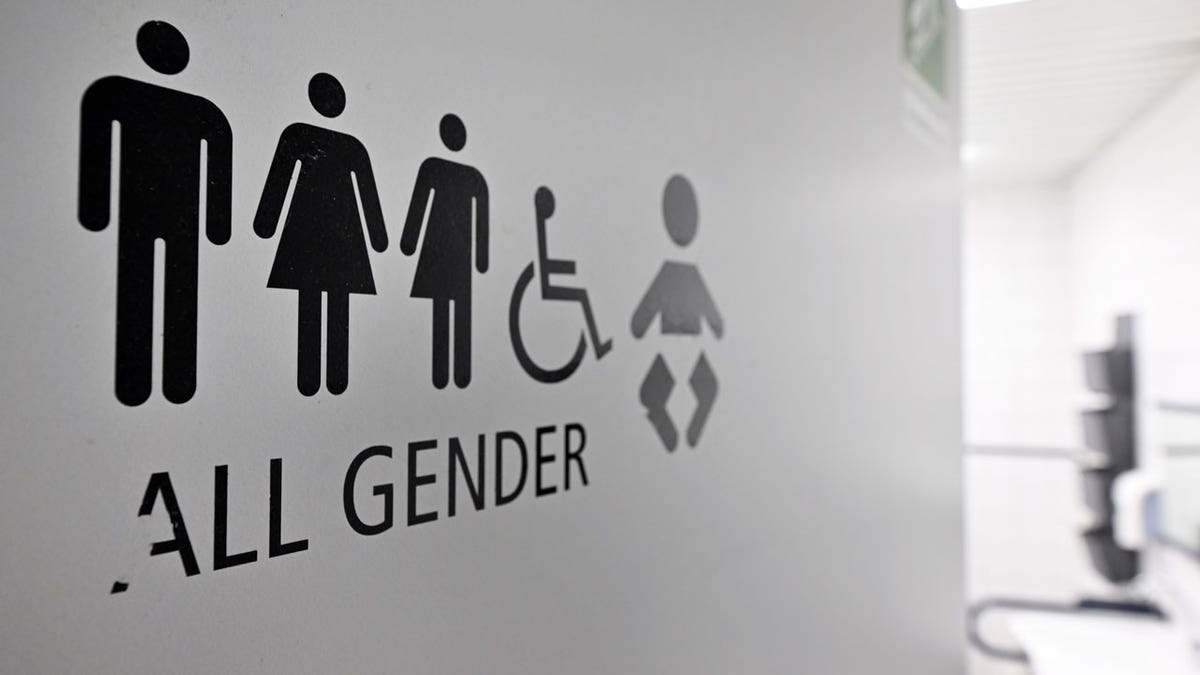 Some counter protesters waived pride flags in support of the bathroom policy, the outlet reported.
"I'm here to support all of the children," one of them told WJLA. "No matter who they are. Yours, mine, all of them."
One student said the "entire school" should be part of the walk out, but another explained "there are a lot of people who are scared to speak out against it, so they stayed inside because they don't want to see the backlash."
LCPS did not respond to Fox News Digital's request for comment.
For more Culture, Media, Education, Opinion and channel coverage, visit foxnews.com/media