Rates of homelessness have continued to rise across the U.S. in 2023, with major cities in particular seeing a larger-than-normal spike.
Chicago, Miami, Boston, and Phoenix have all reported increases in homelessness throughout the year, according to data obtained by the Wall Street Journal. The data covered 67 of 100 areas with the highest homeless population as of 2022. Of those, 48 reported an increase in homelessness this year, indicating a jump far larger than recent years.
Meanwhile, New York City and Los Angeles have yet to report their data. The two cities have the highest homeless population in the country and are also expected to show some of the largest spikes in homelessness, further driving the national rate.
High rates of homelessness have given rise to increased crime in major cities across America. Major cities in California are also seeing residents flee to greener pastures like Texas and Colorado amid spiraling quality of life.
PROPOSAL BANNING HOMELESS ENCAMPMENTS IN SAN DIEGO TO BE CONSIDERED: WE ARE NOT A 'GIANT TOILET'
GOV. NEWSOM ROASTED FOR PLAN TO BUILD TINY HOUSES FOR HOMELESS: 'HE HAS RUINED CALIFORNIA'
Meanwhile, New York City is crumbling under a wave of migrants bussed to the city from the U.S.-Mexico border. Democratic NYC Mayor Eric Adams signed an executive order last month that limits the effect of NYC laws regulating how the city provides shelter to homeless people and migrants.
Under the new rules, the city no longer guarantees that families with children will have a bed by 4 a.m. if they make it to a city intake facility by 10 p.m.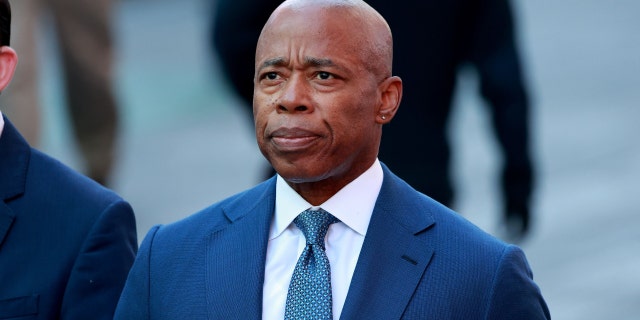 NYC MAYOR ERIC ADAMS SAYS 'MIGRANT CRISIS' UNDER BIDEN ADMINISTRATION HAS 'DESTROYED' CITY
City council members in San Diego also considered a proposal earlier in June to ban homeless encampments from public property amid years-long frustration over the city's surging homelessness crisis.
CLICK HERE TO GET THE FOX NEWS APP
The proposal, passed last week in a 5-4 vote, prohibits homeless people from camping on public property if shelter options are available. Camping in certain areas, like public parks and near schools, is also prohibited regardless of whether shelters are available.