One family in South Florida does not have to think about what to with leftover Halloween candy, after a large bear was caught gorging itself in a hilarious video.
Pari Limbachia said that she was trick-or-treating with her kids in Lake Mary, Florida when they passed a home with a large black bear munching on candy that was left out on a folding table.
SECTION OF NORTH CAROLINA'S BLUE RIDGE PARKWAY CLOSED AFTER VISITORS INTERACTED WITH BEARS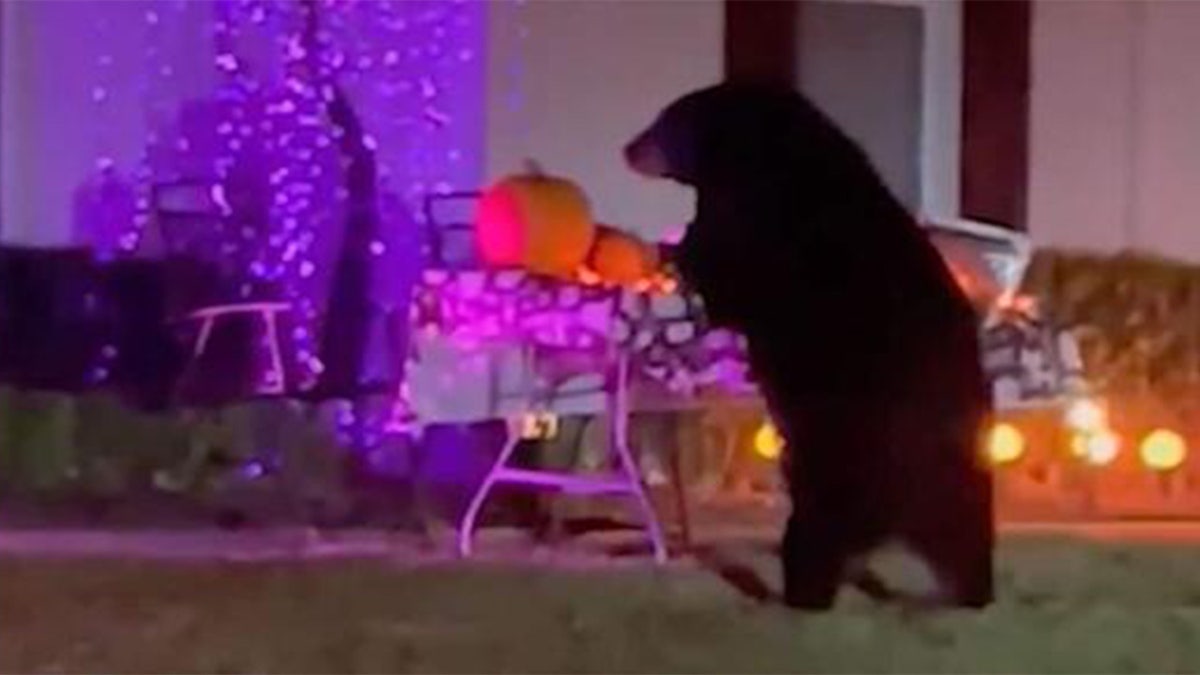 The bear was seen eatings it's fill from the decorated table as Limbachia and her family watched nearby.
The Florida Fish and Wildlife Conservation Commission (FWC) said that bears are driven by their need to eat and have a sense of smell that can detect odors from over a mile away.