Law enforcement officials broke windows and doors when executing an overnight search warrant in the arrest of Idaho quadruple murder suspect Bryan Kohberger, Pennsylva police said Tuesday.
Pennsylvania State Police Major Christopher Paris said during an afternoon press conference that "force was used" to gain access to the Kohbergers' home during the early morning hours of Dec. 30 in Albrightsville, Pennsylvania.
"There were multiple windows that were broken, I believe, to gain access, as well as multiple doors," Paris said during the press conference Tuesday afternoon, adding that Bryan Kohberger's parents were home at the time.
Paris said that preparations for the search warrants execution began on the evening of Dec. 29, and added that around 50 "tactical assets" were on scene.
IDAHO MURDERS: BRYAN KOHBERGER WAIVES EXTRADITION, TO HEAD TO MOSCOW
Mike Mancuso, Monroe County first assistant district attorney, said he believes that Kohberger wants to waive extradition because he wants to see what's inside the affidavits of probable cause.
"Having read those documents and the sealed affidavits of probable cause, I definitely believe that one of the main reasons the defendant chose to waive extradition and hurry his return back to Idaho was the need to know what was in those documents. So that's a significant development," Mancuso said.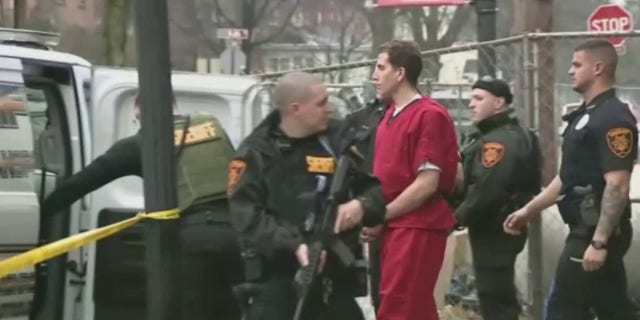 Kohberger, 28, signed an extradition document during a court hearing on Tuesday afternoon and waived his right to challenge the arrest on four counts of first-degree murder.
UNIVERSITY OF IDAHO MURDERS TIMELINE: WHAT WE KNOW ABOUT THE SLAUGHTER OF FOUR STUDENTS
"Yes," Kohberger said when Judge Margherita Worthington asked if he wishes to "waive the rights that I have just explained to you and return to the state of Idaho?"
Kohberger, a teaching assistant and Ph.D. student at Washington State University's Department of Criminal Justice, was arrested on Dec. 30 by local police and agents from the Federal Bureau of Investigation at his parents' home in Albrightsville.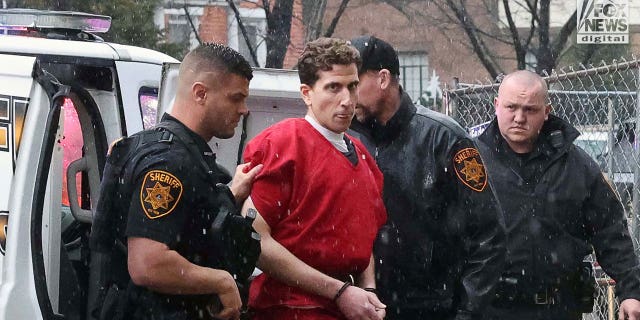 Paris said that Kohberger was taken into custody "without incident."
IDAHO MURDERS: BRYAN KOHBERGER SEEN ON BODY CAMERA FOOTAGE DURING TRAFFIC STOP IN INDIANA
He is being charged in connection to the fatal Nov. 13 stabbings of University of Idaho students Kaylee Goncalves, Ethan Chapin, Xana Kernodle and Madison Mogen, during the early morning hours in Moscow, Idaho.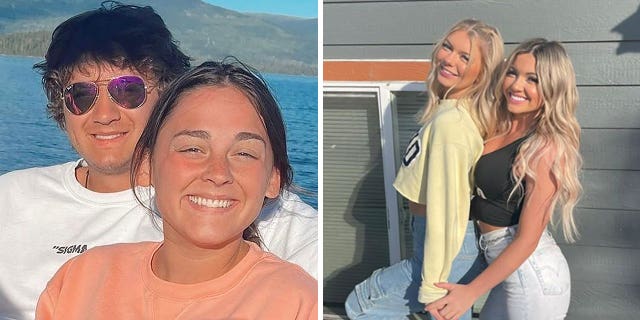 Kohberger is facing four counts of first-degree murder and one count of felony burglary for "breaking into the home with intent to commit murder," Latah County Prosecutor Bill Thompson said during a press conference on Friday.
Court documents in Idaho are under seal until Kohberger is brought to Idaho and is served with an arrest warrant, Thompson said.
IDAHO MURDER SUSPECT KOHBERGER'S PENNSYLVANIA CLASSMATES SAY HE WAS 'BRIGHT,' AWKWARD, BULLIED IN SCHOOL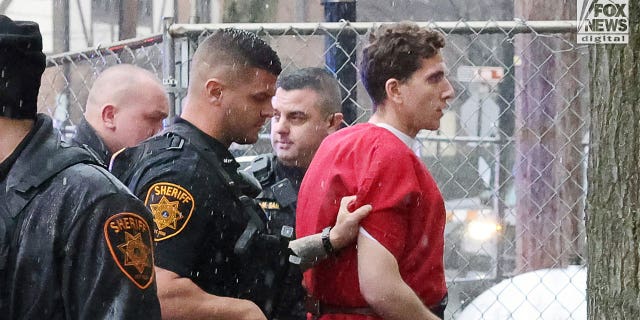 The suspect lives in student housing located in Pullman, Washington, around 10 minutes from where the crime happened.
Kohberger's father met up with his son for a cross-country road trip where they were pulled over in Indiana twice, according to a public defender.
CLICK HERE TO GET THE FOX NEWS APP
Kohberger's family said in a statement they will be supporting their son.
"We have fully cooperated with law enforcement agencies in an attempt to seek the truth and promote his presumption of innocence rather than judge unknown facts and make erroneous assumptions," the statement reads.
Fox News' Stephanie Pagones and Rebecca Rosenberg contributed to this report.