Jerusalem and the West Bank remain on edge Friday even as tensions eased after a night of rocket fire and airstrikes were exchanged between Israeli and Palestinian forces.
Both sides appeared to be avoiding an all-out clash in the Gaza Strip, though Israel's defense minister reportedly ordered the military to be prepared for a new round of strikes "if necessary."
The exchange of fire overnight stemmed from a fight that broke out Thursday after Israeli forces raided a refugee camp in the Palestinian city of Jenin in the northern West Bank, prompting a fire fight that killed seven militants as well as a 61-year-old woman.
PALESTINIANS IN UPROAR AFTER ISRAELI ARMY KILL MILITANTS, ELDERLY WOMAN IN WEST BANK
The incident prompted fighting in other Palestinian areas, and a 22-year-old man was then killed in the Palestinian town of al-Ram north of Jerusalem – prompting outcry from Palestinians who carried flags in support of the Palestinian Authority and Hamas.
The raids also prompted the Palestinian Authority to stop all security coordination with Israel and drew "deep concern" from the State Department.
Palestinian forces responded to the deaths by firing rockets at south Israel.
Israel returned fire by targeting non-civilian targets like militant camps in Gaza and an underground rocket manufacturing site.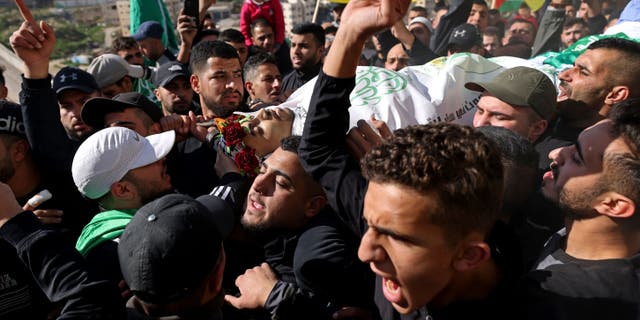 ISRAELI TROOPS FATALLY SHOOT PALESTINIAN TEACHER, MILITANT DURING RAID IN OCCUPIED WEST BANK
Israeli Defense Minister Yoav Gallant said his military dealt a "tough blow" to militants in Gaza and warned the army was prepared to hit "high-quality targets…until peace is restored to the citizens of Israel."
Concerns over a wider flare up have mounted since Prime Minister Benjamin Netanyahu re-entered office with a hard right administration, which appears intent on expanding what the U.N. deems as illegal occupation in Palestinian areas.
The Biden administration has urged Netanyahu to avoid further escalation or any measures that would risk a "two-state solution."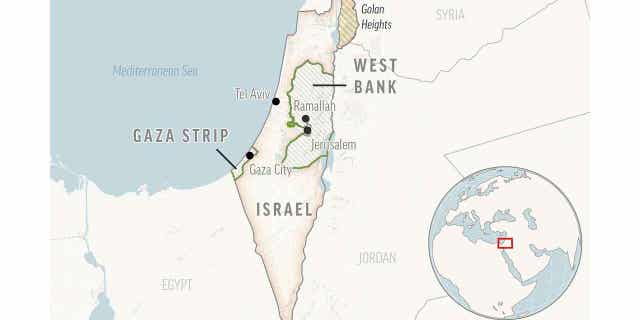 CLICK HERE TO GET THE FOX NEWS APP
CIA Director Bill Burns arrived in Tel Aviv Thursday and is expected to hold talks with intelligence officials as well as Israeli and Palestinian leaders to help deescalate mounting tensions, reported The Times of Israel.
Secretary of State Antony Blinken is also scheduled to visit Israel next week.
The Associated Press contributed to this report.