Prominent Democratic Party strategist James Carville is claiming that "leading Democrats" have been telling him to hush up about President Biden's difficult prospects for winning re-election in 2024.
In an article about Rep. Dean Phillips', D-Minn., newly announced bid to primary Biden, The Atlantic spoke to Carville about his belief that the current president's chances has a high mountain to climb as he seeks re-election.
The strategist disclosed that Biden's numbers are "not good" and added Democrats are trying to get him to stop talking about it, not because he's wrong, but because the idea is upsetting, he suggested.
Carville added that when he tells Democratic leaders that Biden is in trouble, they don't disagree with him, they just tell him to keep it to himself. "Nobody is saying, 'James, you're wrong,'" he said. "They're saying, 'James, you can't say that.'"
JAMES CARVILLE WARNS DEMOCRATS OF DANGER LOOMING WITH SINKING BLACK TURNOUT IN 2024: 'ABYSMALLY LOW' IN 2022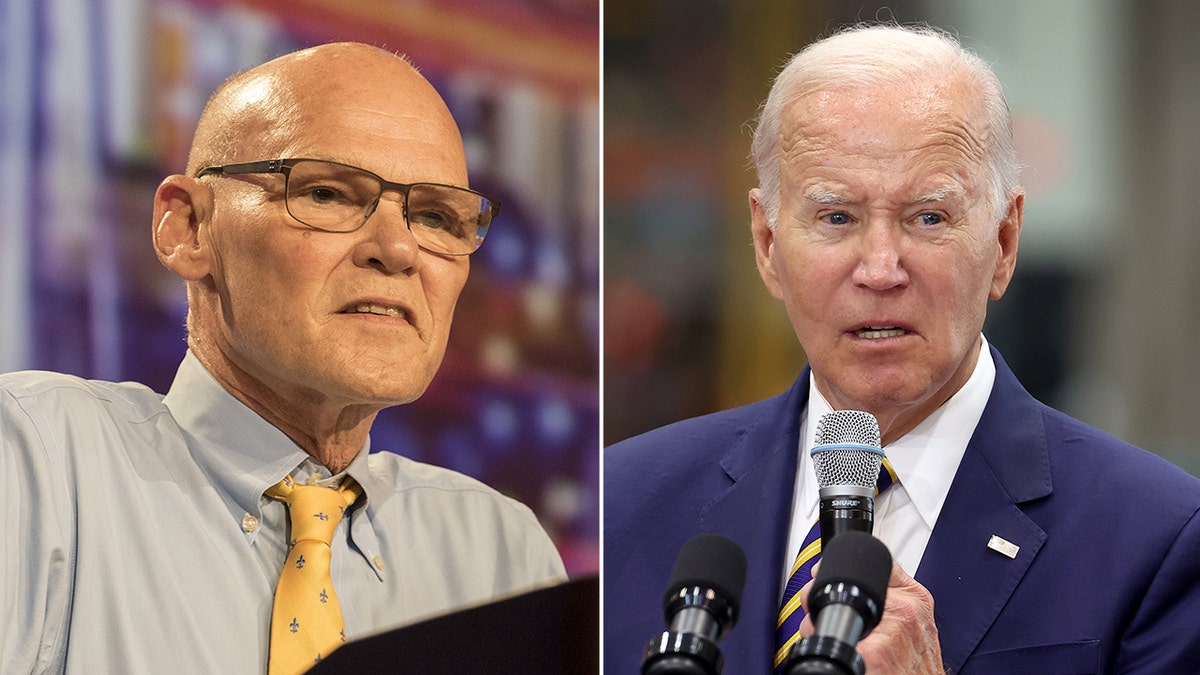 Carville told the outlet, "I'm looking at polling data, and I'm looking at all of it. The president's numbers are just not good—and they're not getting any better."
Carville, who has spoken to Phillips about his ambitions to replace Biden as the Democratic nominee, bolstered his claim, saying, "I talk to a lot of people who do a lot of congressional-level polling and state polling, and they're all saying the same thing. There's not an outlier; there's not another opinion… The question is, has the country made up its mind?"
As a counterpoint, The Atlantic offered the perspective of former Obama 2012 campaign manager Jim Messina, who has been trying to reassure Democrats worried about Biden's re-election prospects since the president officially launched his campaign.
Messina's point was that "Biden's already beaten Trump once. He's the one guy who can beat him again."
However, Carville told the outlet he wasn't buying that logic. He observed that the Biden White House "operates with what I call this doctrine of strategic certainty," which he suggested is not a realistic disposition to have this election cycle.
Offering an example of trends he's seeing that don't spell certain victory for Biden, he said, "The most under-covered story in contemporary American politics is that Black turnout has been miserable everywhere since 2020."
WAPO COLUMNIST ARGUES BIDEN 'TOO OLD' TO RUN AGAIN, SHOULD HAVE STOPPED HUNTER'S 'ATTEMPTS TO IMPRESS CLIENTS'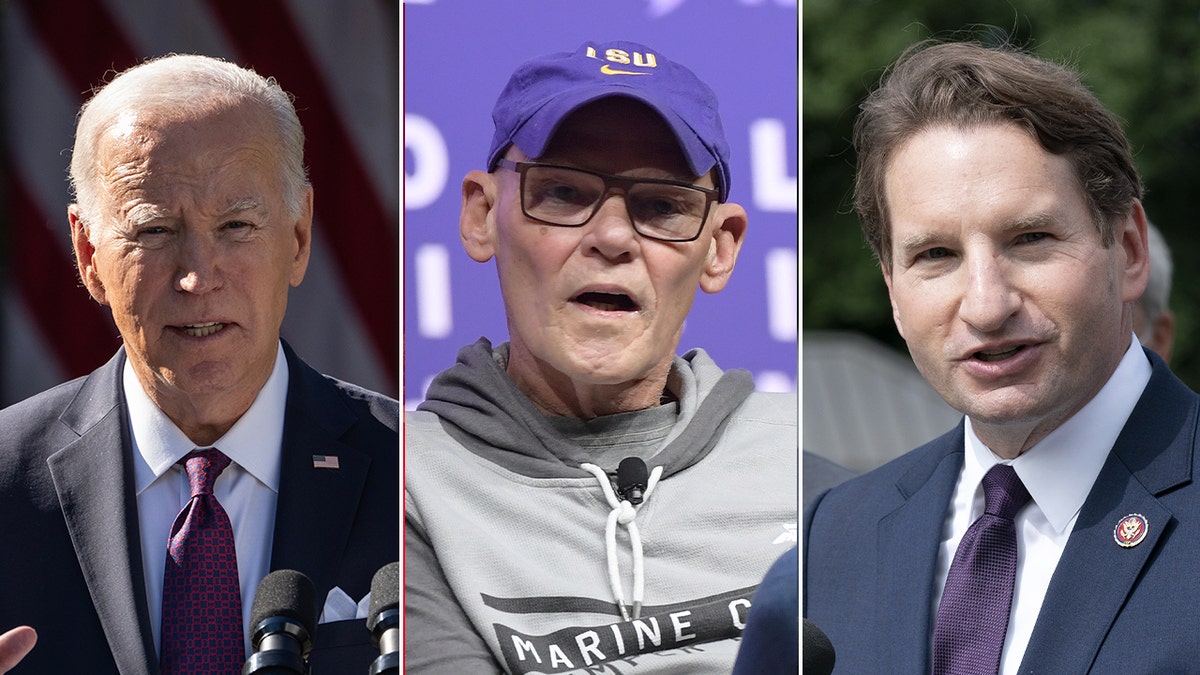 Phillips believes Biden's numbers are so bad that he told the outlet, "My grave concern is I just don't think President Biden will beat Donald Trump next November."
The candidate also ripped Democrats for seeming to ignore this danger in public. He added, "I'm just so frustrated—I'm growing appalled—by the silence from people whose job it is to be loud."
Many Democrats and voices on the left are angry with Phillips for challenging Biden, which they fear will weaken the president before a tough general election fight.
Cedric Richmond, the former Louisiana congressman who is co-chair of Biden's campaign, told The Atlantic that Phillips doesn't "give a crap" about the party and is pursuing "a vanity project."
The scandal-ridden anti-Trump PAC The Lincoln Project also bashed the Phillips campaign, which happens to be working with Lincoln Project co-founder Steve Schmidt, as an ego trip.
The group posted to X Thursday, "Dean Phillips should keep his ego at home so he can see what real leadership looks like when it comes to town. This entire 'Make America Affordable Again' scampaign is one big vanity project money grab."
The Lincoln Project told Fox News Digital it "is fully behind President Biden and his reelection. Dean Philips is running a quixotic ego-boosting crusade that will only serve to weaken the President."
The Biden campaign did not immediately respond to request for comment.
CLICK HERE TO GET THE FOX NEWS APP
For more Culture, Media, Education, Opinion and channel coverage, visit foxnews.com/media