Actress Jennifer Aniston spoke out about the younger generations who find her show "Friends" problematic when watched through a modern lens.
While being interviewed for her latest film "Murder Mystery 2," the 54-year-old actress discussed the evolution of comedy in TV and movies. She admitted that things have "evolved" since she began her career but lamented an added layer of "sensitivity" since her days on "Friends," which ran from 1994 until 2004.
"There's a whole generation of people, kids, who are now going back to episodes of 'Friends' and find them offensive," Aniston said. "There were things that were never intentional and others … well, we should have thought it through — but I don't think there was a sensitivity like there is now."
These comments followed "Friends" co-creator Marta Kauffman and executive producer David Bright both commenting on the lack of diversity and a politically correct sense of humor on the show in the years since the show's ending in 2004.
ACTOR GUY PEARCE APOLOGIZES AFTER CRITICIZING IDEA THAT ONLY TRANS ACTORS SHOULD PLAY TRANS CHARACTERS
Last June, Kauffman apologized for the lack of Black actors on the show and pledged $4 million to the African and African American Studies program at Brandeis University.
"I mean we've always encouraged people of diversity in our company, but I didn't do enough and now all I can think about is what can I do? What can I do differently? How can I run my show in a new way? And that's something I not only wish I knew when I started showrunning, but I wish I knew all the way up through last year," Kauffman said in an interview with Page Six in 2020.
Bright told the Hollywood Reporter in 2021, "If we did 'Friends' today, no, I don't imagine they would probably end up being an all-white cast."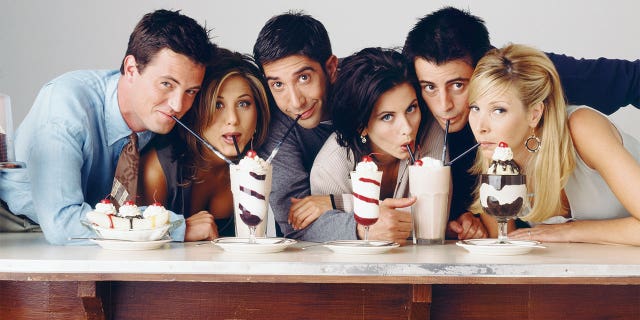 Elsewhere during her interview, Aniston mourned that humor nowadays requires actors and comedians to "be very careful" when making jokes.
MISSISSIPPI NEWS ANCHOR PULLED OFF AIR AFTER QUOTING SNOOP DOGG: 'FO SHIZZLE'
"Now it's a little tricky because you have to be very careful, which makes it really hard for comedians, because the beauty of comedy is that we make fun of ourselves, make fun of life," Aniston added. "[In the past] you could joke about a bigot and have a laugh — that was hysterical. And it was about educating people on how ridiculous people were. And now we're not allowed to do that."
She insisted, "Everybody needs funny! The world needs humor! We can't take ourselves too seriously. Especially in the United States. Everyone is far too divided."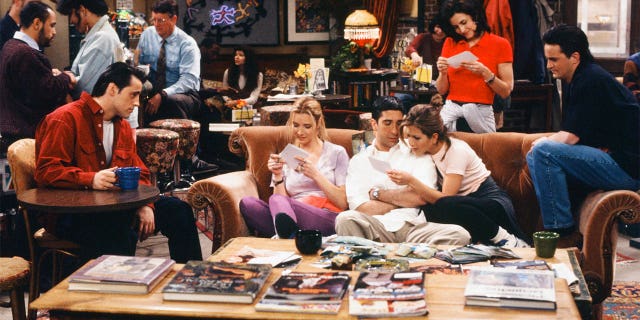 In July, Kauffman apologized for the show for misgendering the transgender parent of character Chandler Bing, who was referred to as Bing's "father" on the show.
CLICK HERE TO GET THE FOX NEWS APP
"Pronouns were not yet something that I understood," Kauffman said. "So we didn't refer to that character as 'she.' That was a mistake."