The New York Jets saw their fourth overall pick, Ahmad "Sauce" Gardner, and 10th overall selection Garrett Wilson win AP Defensive and Offensive Player of the Year, respectively, at the NFL Honors on Thursday night in Phoenix.
Gardner not only wiped away the competition with his fellow rookies, but he already might be the best cornerback in all of football. He became the first rookie corner to make first-team honors since Ronnie Lott did so as a member of the San Francisco 49ers in 1981.
Lott became a Hall of Famer after 10 Pro Bowls, six All-Pros and four Super Bowls. Yes, it's way too early to predict that Gardner will have the same success, but it's certainly a good start.
CLICK HERE FOR MORE SPORTS COVERAGE ON FOXNEWS.COM
Gardner did not allow a touchdown all season long, nor did he do that his entire college career at Cincinnati.
Gardner's draft selection was a clear home run for GM Joe Douglas. The rookie phenom is a key cog for what could, and should, be a Jets team that vies for a playoff spot next season, and he's certainly a candidate to be a Jet for life.
JETS' SAUCE GARDNER TEASES THAT HE KNOWS 'A LITTLE SOMETHING ABOUT SOMETHING' ON AARON RODGERS SITUATION
Wilson had to deal with three quarterbacks this season in Zach Wilson, Mike White and Joe Flacco, and still put up 1,103 yards on 83 catches (147 targets) with four touchdowns in 17 games.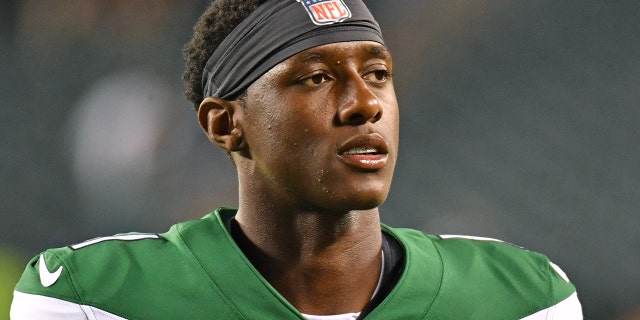 Wilson's route-running and speed were clear attributes that made him a high NFL Draft prospect and the Jets made him the second receiver off the board when it came time for them to draft again.
NFL LEGEND JOE NAMATH PUSHES FOR JETS TO ADD AARON RODGERS THIS OFFSEASON
Though he wasn't starting right away, Wilson quickly took over as the Jets' top dog in the receiver room, and there's no reason to expect him to be anything less once next season rolls around.
You'd think it's the first time in NFL history that one team had both awards go to players on their team, but it's happened twice before.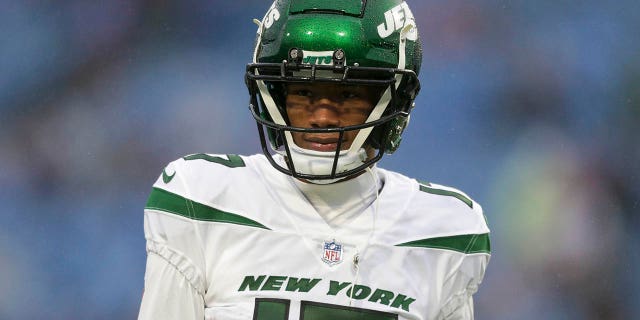 CLICK HERE TO GET THE FOX NEWS APP
First, the Detroit Lions had cornerback Lem Barney and running back Mel Farr win the award in 1967. The New Orleans Saints saw cornerback Marshon Lattimore and running back Alvin Kamara win the awards in 2017.