First lady Jill Biden attended the coronation of King Charles III on Saturday at Westminster Abbey without President Biden, who sent his congratulations via tweet.
The first lady was accompanied by her granddaughter, Hunter Biden's daughter Finnegan Biden, as they entered the London cathedral.
FIRST LADY JILL BIDEN HEADS TO THE UK FOR KING CHARLES III CORONATION, PRESIDENT BIDEN NOT IN ATTENDANCE
The pair appeared to coordinate their outfits in a nod to the Ukrainian flag — Jill Biden, dressed entirely in blue, and Finnegan Biden, dressed entirely in yellow.
Over 2,000 guests, including many heads of state, gathered at Westminster Abbey for the coronation.
KING CHARLES' WIFE RECEIVES QUEEN CAMILLA TITLE ON CORONATION INVITATION, PRINCE GEORGE GIVEN SPECIAL ROLE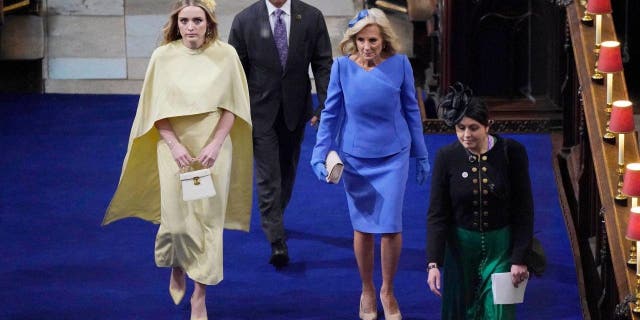 The White House announced that President Biden had declined the invitation to attend the coronation last month.
The president, however, offered his congratulations via social media on Saturday, writing, "Congratulations to King Charles III and Queen Camilla on their Coronation. The enduring friendship between the U.S. and the U.K. is a source of strength for both our peoples."
CLICK HERE TO GET THE FOX NEWS APP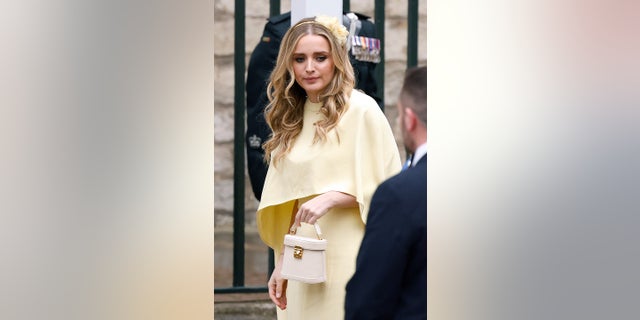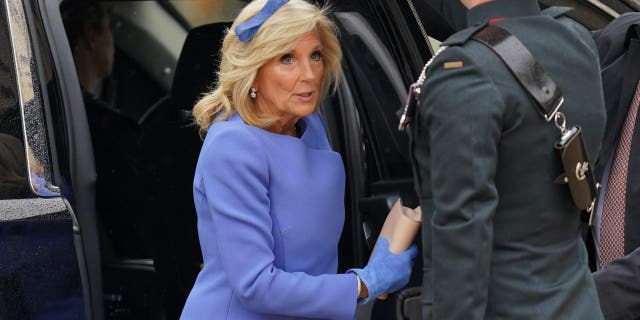 He added, "I am proud the First Lady is representing the United States for this historic occasion."
The White House commented on the president's absence, noting that no U.S. president has attended any of the seven coronations of a British monarch since the country declared independence in 1776.